Creative Digital Media Production Diploma (Film and Television Production)
Qualification: National Diploma in Creative Digital Media Production (Film and Television Production) BTEC Level 3
Exam Board: Pearson; Specification
Course Entry Requirements: C/4 in English Language GCSE desirable but not essential. Students are required to have a level of camera and editing experience, that will be assessed at interview, by submitting a portfolio of two artefacts to KAG or CAR (either web address for online artefacts, DVD, or memory stick).
Please make sure that you have understood the overall entry requirements to study at BHASVIC. These are available here and outline the GCSE grades you need to take up one of the Programmes of Study at the college.
Length and size of qualification: 2 year double course, equivalent to 2 A levels
Timetable hours: 9 hours per week
Assessment method: A combination of written assessments and projects
BHASVIC Department: Media and Performing Arts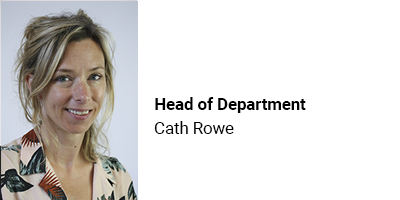 What will I study?
This largely practical course focusses on developing the technical skills required for working in film and television production. The units covered allow you to develop a professional understanding of the industry and the skills required to work within it. You will work in partnership with real media companies, pitching and producing work that responds to real briefs. You will work in production crews to script, storyboard, produce (both using single camera and multi camera shoots), edit and present documentary, film and television products. There is no external examination on this course. However, you will be required to create a product that responds to a brief, set by the examination board. This is externally assessed
Is this course right for me?
If you currently enjoy making your own media and film products, and are keen to develop industry-standard technical skills, this is the right course for you. This course is ideal for you if you already showcase your work on a website or YouTube channel, or if you'd like to do so in the future. Throughout the course, you'll be able to create a portfolio of work that you can show to future employers and universities. This course requires a real time commitment from students. You will produce at least four practical pieces, which require group work outside of lessons, as you will be storyboarding, shooting and editing footage. This largely takes place at weekends, so students need to be really committed to pursuing a media career. It goes well with Media Studies, Film Studies, Graphic Design; IT or Computer Science would be beneficial.
Where next?
This qualification is the equivalent of two A Levels and is therefore the represents two of your course choices at BHASVIC. This course will prepare students for working in the creative industries as well as preparing students for entry onto a practical degree at university. Possible future careers might include Editor, Technician, Programme Researcher, Runner, Production Assistant. Digital Marketer and Advertising Officer. At the end of the course, you will have a portfolio of work to take to university or job interviews. Useful websites to research careers and wider progression options could include Creative Skillset, Hive, All About Careers and The Apprenticeship Guide.
Apply