News
08th February 2018
Business BTEC students and the Ethics of Business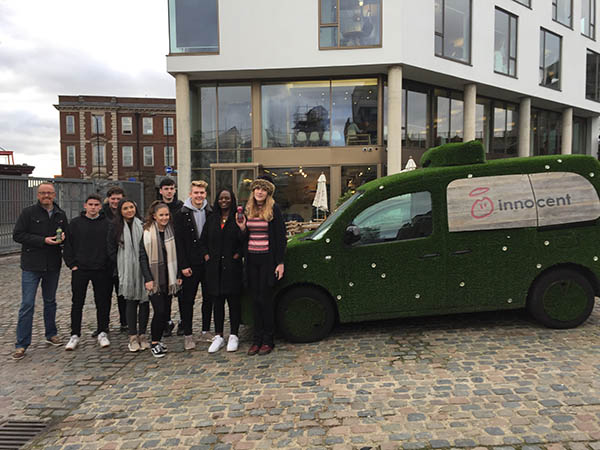 The Ethics of Business – BHASVIC Business students visited Innocent Drinks HQ. BHASVIC Business BTEC Diploma students are investigating ethical business behaviour for their coursework. They're required to understand the range of ethical issues businesses face, and research and evaluate the sustainable policies and actions in response to these issues of a business of their choice. To learn from a dynamic business that has ethics at their core we visited Fruit Towers; Innocent Drinks' HQ in London. Their healthy products benefit their consumers, and their processes benefit their employees, suppliers and the wider community, both in the UK and in the countries from where they source their ingredients. We had a fascinating insight into their business and BHASVIC students think these two mission statements capture Innocent's impressive values perfectly:
Product: "Our quest is to make natural, delicious, healthy drinks that help people live well and die old."
Processes: "Here at innocent, we want to leave things better than we find them."
Find out more from https://www.innocentdrinks.co.uk/us/sustainability or pay them a visit! They happily welcome visitors, their work environment is an inspiration, and their hospitality extends to a seemingly limitless supply of free healthy drinks!