Sponsored by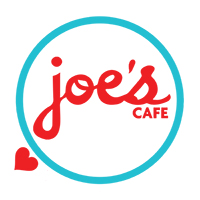 Mens football season Review

It has been a very exciting2016/17 season, which has seen the emergence of some great new first-yeartalent. The squad consisted of a vast majority of new first-year players, andthey have gained invaluable experience through the season which should standthem in very good stead for 2017/18.
The season startedexceptionally well; as a team we won every fixture through the months ofSeptember, October, November and December, progressing well in both the ESFACup and the British Colleges National Cup. This included a standout performanceaway to Farnborough (winning 5-0), whom eventually won the British CollegesNational Cup itself. At this point, the players were playing to a very highlevel, and although we often conceded in games we were providing a high standardof attacking play to dominate the teams we had played against in this period.Two players, Alfie Rogers and Joel Daley, also advanced to the latter stages ofEngland Colleges trials, which was a fantastic personal achievement for bothplayers. This was coupled with Luke Emberson and Billy Barker making the Sussexsquad too.
Post-Christmas, injuries setin and this is where the group struggled a little more; our unbeaten run cameto an end and Brockenhurst ended our ESFA Cup competition hopes in the last 32of the competition. There were still some superb performances – most notablyaway to Cardinal Newman which was a fantastic team display in which Newman werebeaten 4-1.The players rallied towards the end of the season, and the result ofthis was that we won the Sussex League East Division. This meant that weprogressed to the semi-finals of this competition, which unfortunately resultedin a defeat to Lewes FC Academy.
All-in-all it was a reallygreat squad performance this academic year, and one in which all of the playersinvolved will have gained important experience for the forthcoming season.Considering so many games were won with a fledgling side, it stands us in very