BHASVIC AND THE ENVIRONMENT

BHASVIC Environmental & Sustainability Policy


On 11 February 2016 BHASVIC was awarded 'Green Flag' status for continued excellence in improving it's environmental performance.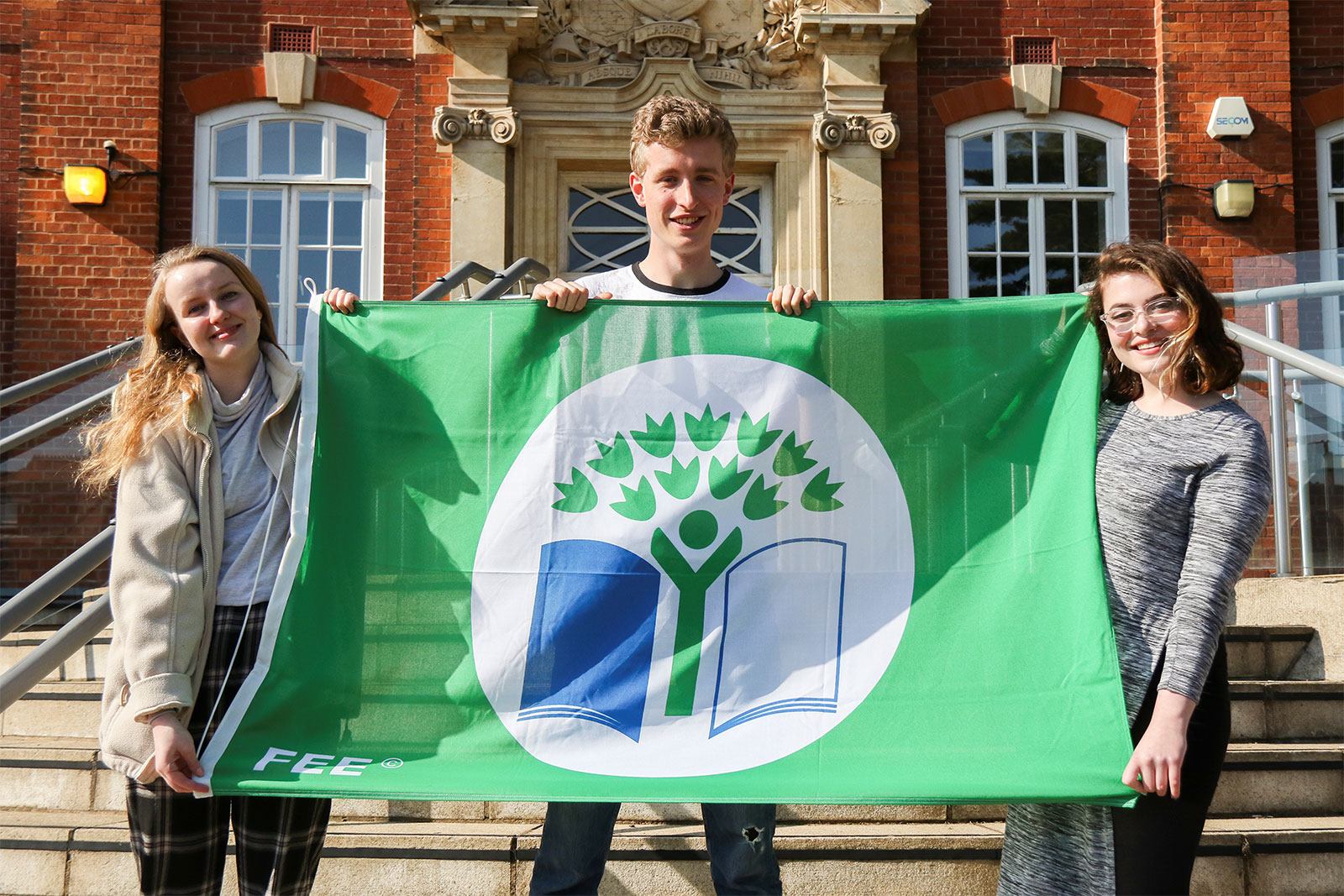 AQUAID
We at BHASVIC are aware that keeping our students hydrated will aid them to perform at their very best throughout the College day. As a result, we decided to invest in water coolers from AquAid. Our unique relationship with AquAid has also given our college the opportunity to help those less fortunate than ourselves. Our decision to install some water cooler from AquAid means that for each machine that we have, we have donated £20 per year per cooler to The Africa Trust. Through our contributions to The Africa Trust, we have had three 'Elephant Pumps' installed in Africa on our behalf. These pumps bring much needed, clean, fresh drinking water and improve the quality of life of those who will have access to the wells. Our college name is displayed proudly on the wells and we have received letters of thanks and the photos below from the villages.

BHASVIC students compete in Greenpower electric car challenge

Above (L-R):
Oliver Lainchbury, Phil Edwards (Weald Technology) Matthew Dumbrill, Emilia Cross, Peter Golton (physics teacher) Harry Tipton, Ethan Roberts, Connor Ford-Osbourne, Hugo Watkinson, Liam Veeder-Sweeney
A team of BHASVIC physics students has successfully built and raced an electric car as part of the national Greenpower competition, winning an award in the process.
Greenpower is an excellent opportunity for students to experience a real engineering challenge so when Phil Edwards from Weald Technology offered to support a team with 3D CAD training, specifically for Greenpower, it was too good an opportunity to miss. In January 2017, 30 students joined the course which showed how to build a virtual 3D gearbox assembly.
See the full article on our Latest News page

We have links with the following: