Dance A Level
Qualification: GCE A Level in Dance
Exam Board & Specification Code: AQA; 7237; Specification
Course Entry Requirements: C/4 in Dance GCSE or Grade 5 Ballet. Audition required if not holding one of these
Please make sure that you have understood the overall entry requirements to study at BHASVIC. These are available here and outline the GCSE grades you need to take up one of the Programmes of Study at the college.
Length and size of qualification: 2 year single course
Timetable hours: 4.5 hours per week + 1 Dance Technique lesson
Assessment method: 1 x 2.5 hour exam plus practical exam
Course charge: There is a £100 charge for attending performances throughout the 2 years of this course. Bursaries and payment plans are available.
BHASVIC Department: Media and Performing Arts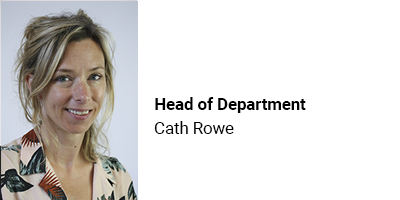 What will I study?
The dancer as a performer, the process and craft of choreography and the analysis of dance works. You will perform in a solo and a quartet and create a group piece of choreography. You also have a written exam focusing on the set works you have studied. In addition to your core hours you will receive weekly dance technique classes. Enjoyment of practical sessions is essential along with an interest in learning about dance history and other choreographers' works. The essay component requires skills of written analysis. Professional dance companies will deliver workshops where you will learn repertoire for your quartet and solo. There will be theatre visits and performance opportunities.
Is this course right for me?
If you enjoy watching dance, are happy to perform and are willing to try out new ideas then you will enjoy the course. Please note that you need to be prepared to work outside of class time to rehearse pieces. Assessment is 50% practical and 50% written.



Where next?
This subject provides a suitable foundation for entry into higher education and for employment or apprenticeships. Students have gone on to further their studies of dance at Rambert, London Contemporary Dance School, Trinity Laban, Northern School of Contemporary Dance and London Studio Centre, Bird, Laines and Urdang. Possible related careers could include Performance Specialist, Stage Manager, Teacher/Instructor, Community Dance Practitioner, Dance Movement Specialist. Useful websites to research careers and wider progression options could include One Dance, All About Careers and The Apprenticeship Guide.
Apply