Venue Hire at BHASVIC
We have been hiring our extensive facilities for corporate and private use since 1980. We have many clients who are long standing; others come back time and time again.
We have the facilities to host events as large as weddings, conferences and parties, alongside small workshops, classes, and sporting activities.
Photo Album - Rooms and Visitors
Rooms start from as little as £14 - the full price list can be found below.

Opening hours for hirers
Monday - Thursday: 18:00 - 22:00
Friday: 18:00 - 20:00
Saturday: 09:00 - 18:00
Sunday: 09:00 - 14:00
Later hires are available for special events upon request (subject to caretaker cover being available and additional charges, please ask for further information).
*We offer a discount for registered charities - please ask!*

Contact us
For enquiries - and anything else - please e-mail: venuehire@bhasvic.ac.uk
or call Cheryl on 01273 859829 to find out more or to arrange a visit to see our facilities.

Travelling to and from BHASVIC
Please see our Travel Guide for maps, information on transport links, and parking.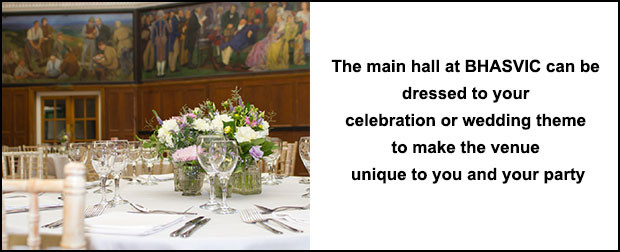 BHASVIC - the ideal location set in the heart of Brighton and Hove.
Many couples have chosen BHASVIC as a venue for their reception in the historic panelled hall.
If you would like to know more about the venue please contact us on:
venuehire@bhasvic.ac.uk or 01273 859829
The Main Hall has been used for a variety of events including wedding receptions, book launches, parties, awards evenings, public meetings and AGMs. The hall can seat up to 300 theatre-style or seating can be arranged around tables. The approximate size is 26m x 11m.

Staging is available and included in the hire
You can add a screen and projector to your booking for £30
In house PA system hireable for £60
Mics - wireless clip-on and hand-held wired (please ask for hiring charge if you need more than one)
Weekdays £35 per hour, Weekends £40 per hour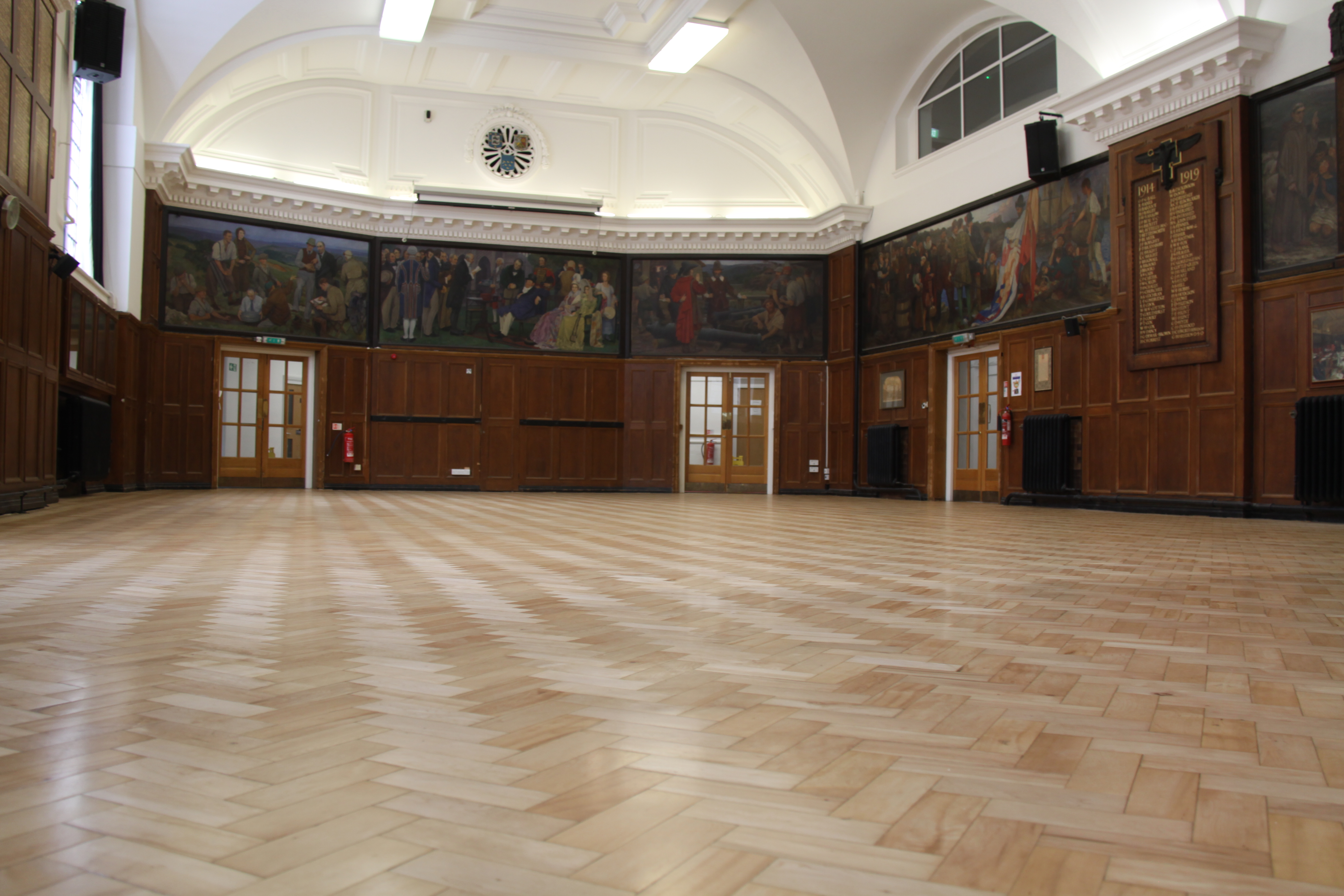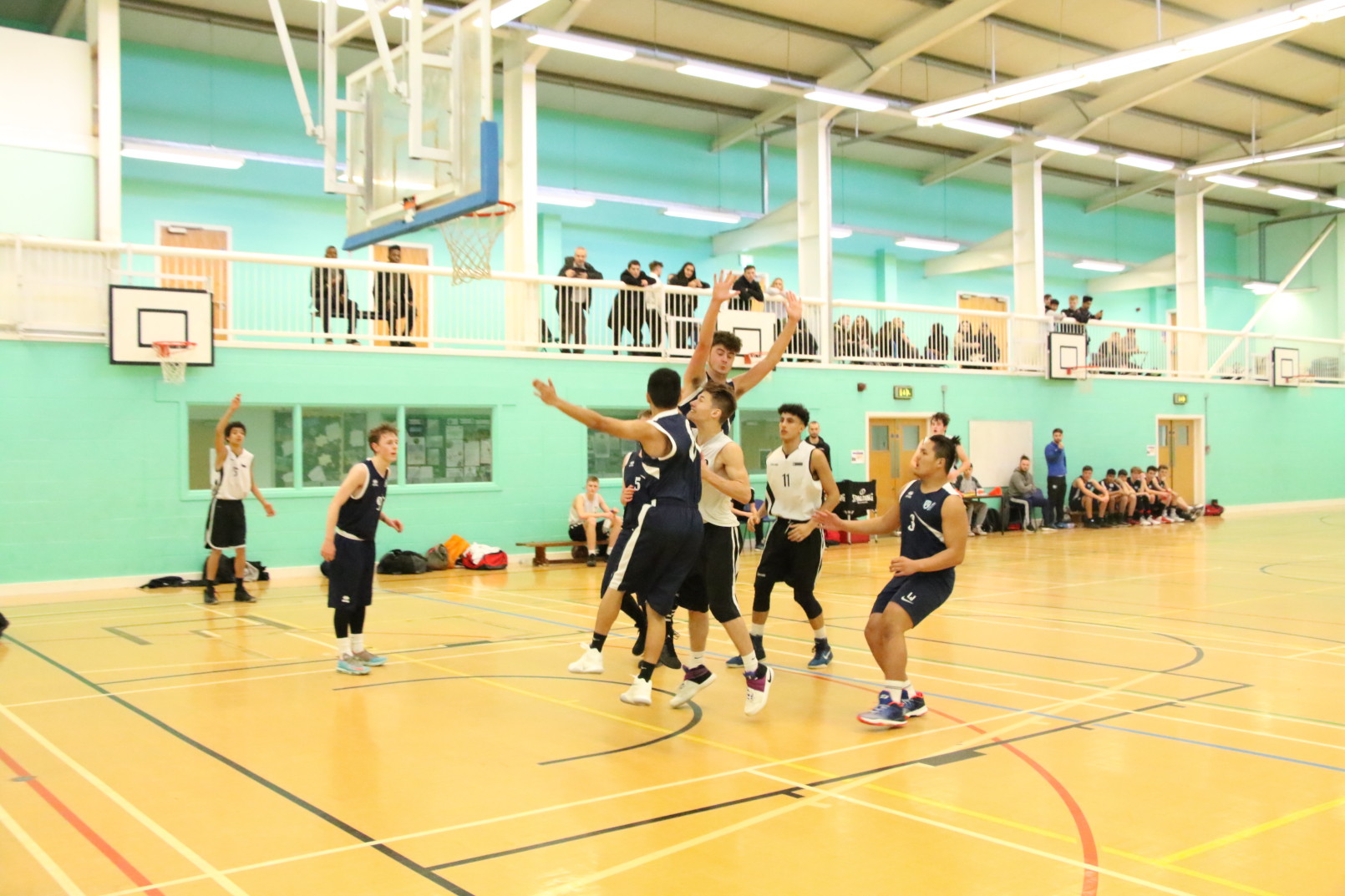 The sports hall may be used for badminton (3 courts), basketball or netball (1 league court or 4 junior basketball / netball courts), indoor tennis (1 court), 5 a side football (1 pitch), volleyball (1 court). With under-floor heating and sprung flooring which meets Sports Council specifications, the hall is excellent for team events. There is a viewing gallery overlooking the sports hall (maximum capacity: 50 people).
The sports hall can also be hired for children's birthday parties in conjunction with the sports café for the children to have their birthday tea party.

Male and female changing, showers and toilet facilities are available adjacent to the hall.
Approximate size: 33.5m x 17.3m

Sport facilities
Sports hall; suitable for many sports and group activities including badminton, volleyball, basketball, 5-a-side football and netball
Purpose built changing rooms, showers and toilet facilities
Vending facilities
Accessibility & Wheelchair users
Accessible toilets
Lift to balcony
Building is wheelchair accessible
Adjustable basketball hoops
Cost: Weekdays £35 per hour, Weekends £40 per hour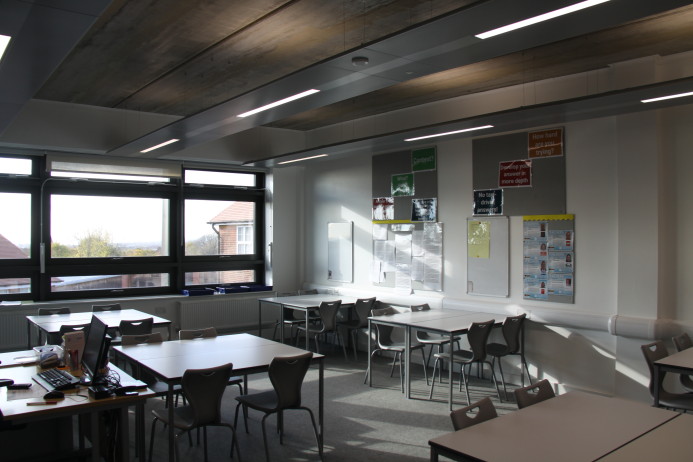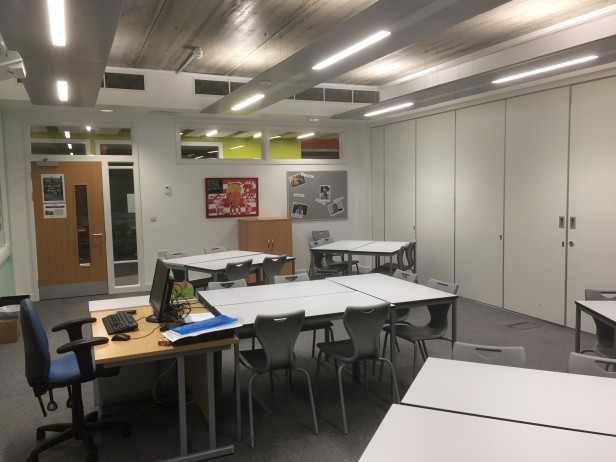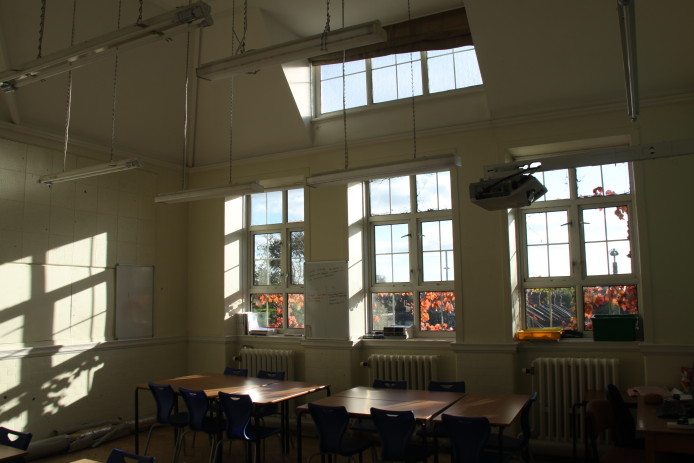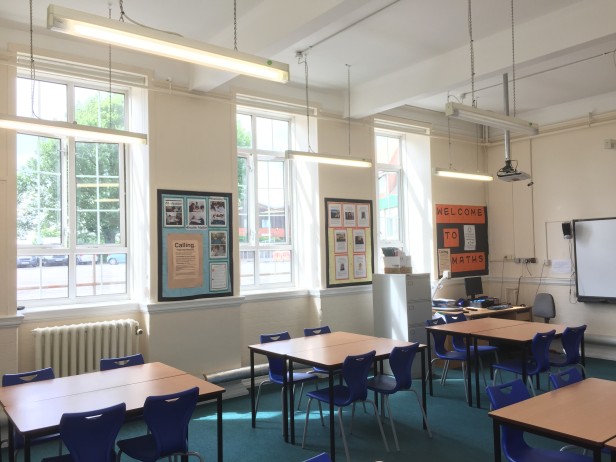 Suitable for meetings, book groups, workshops (e.g. singing, comedy or writing) as well as taught classes or exams.
Free wi-fi
Computer access
Smart boards
Data projectors
Tables can be arranged in variety of layouts to accommodate up to 30 people, or in exam-style if required
Classroom hire costs from £12 per hour. A small number of music rooms are also available from £15 per hour.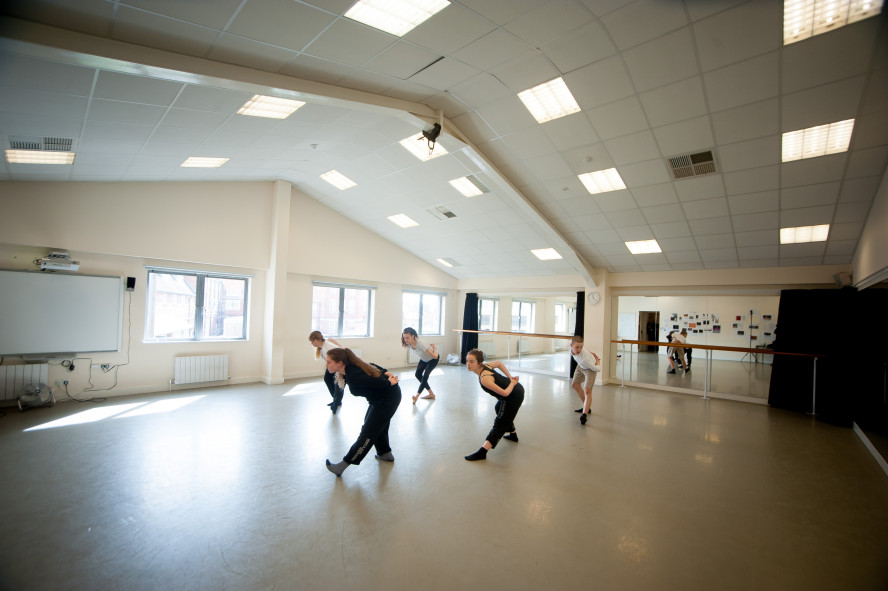 The dance studio may be used for aerobics, pilates, yoga and any dance-based activities. The floor is sprung to meet specifications set by exam boards assessing advanced level dance.
No dark soled shoes allowed.
Toilet facilities are available adjacent to the dance studio.
Accessible via lift.
Approximate size: 8.5m x 9m.
£25 per hour (weekdays) £30 per hour(weekends)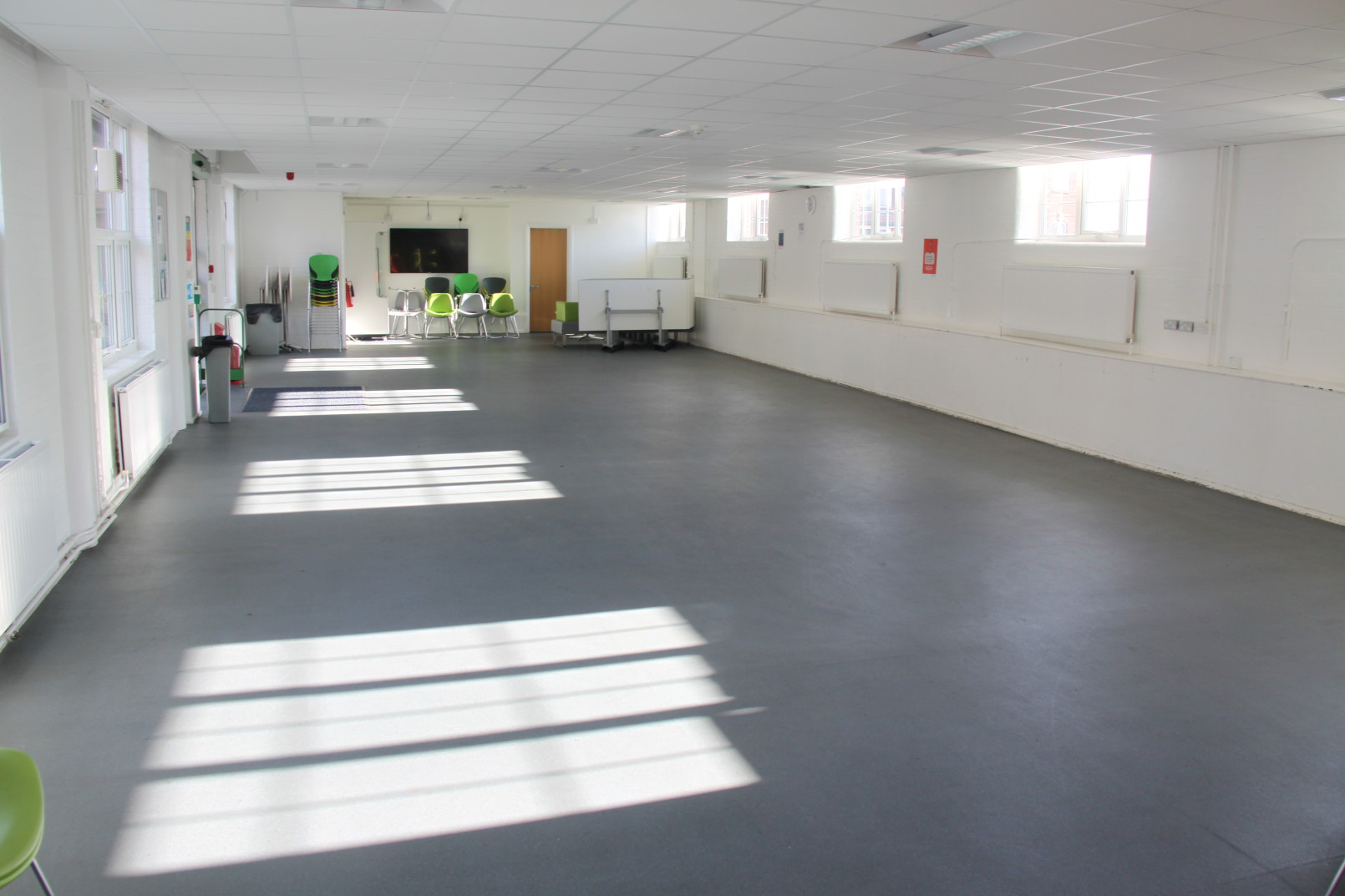 The room is ideal for children's parties. In addition it can be used for keep fit, yoga, dance classes, choir rehearsals and meetings.
Please note the kitchen facilities are not accessible.
Canteen hire costs £25.00 per hour.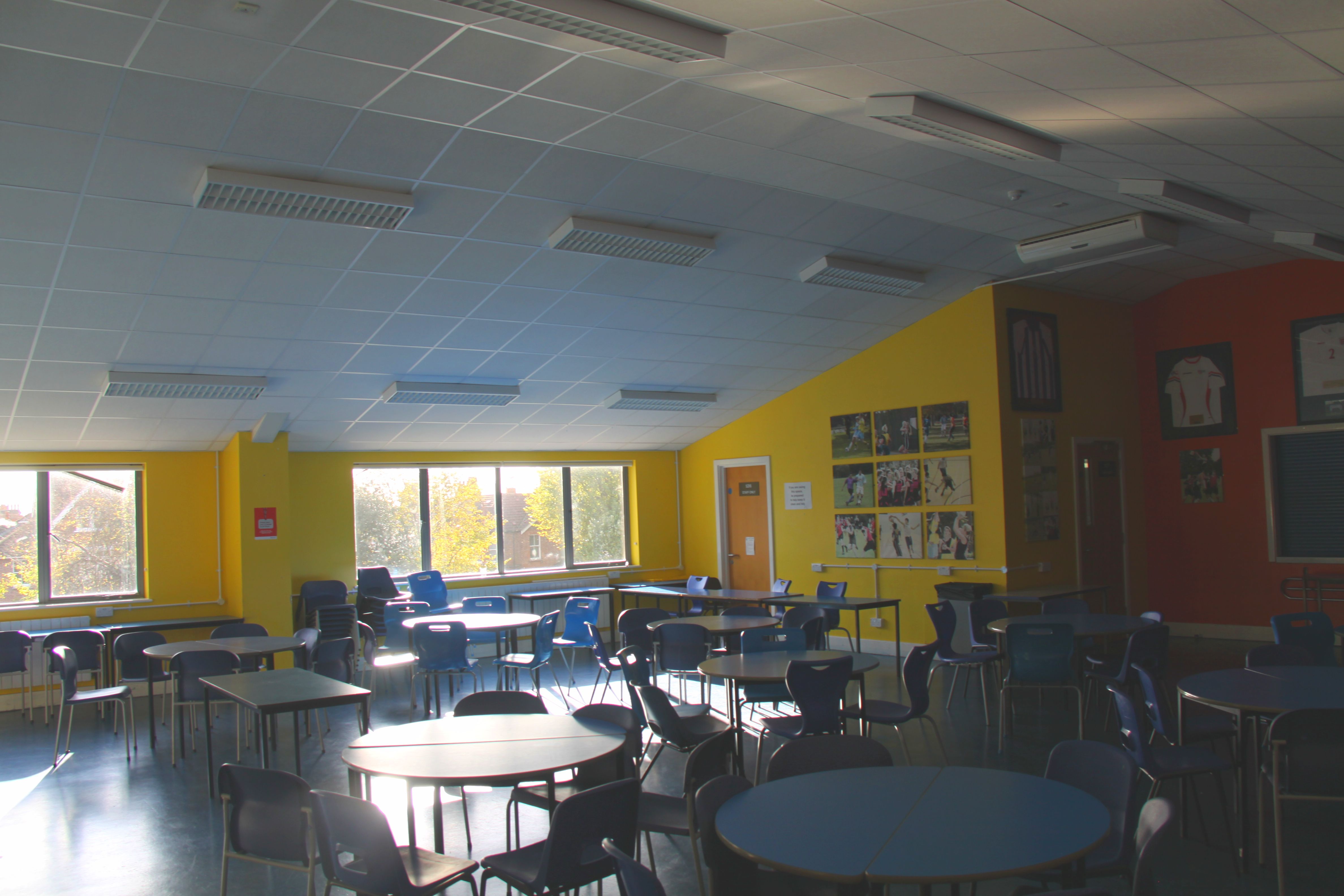 The room is suitable for meetings, children's birthday parties, lectures, exams and other small gatherings. There is a small kitchen area available with a microwave oven, fridge and sink. You can also use the serving hatch and by prior arrangement the oven.

Maximum seating 100 in rows, 66 in exam-style layout

Screen and projector available (£30 - please indicate on booking form)

Accessible via lift



Approximate size: 10m x 12m.
Hire cost: from £20 per hour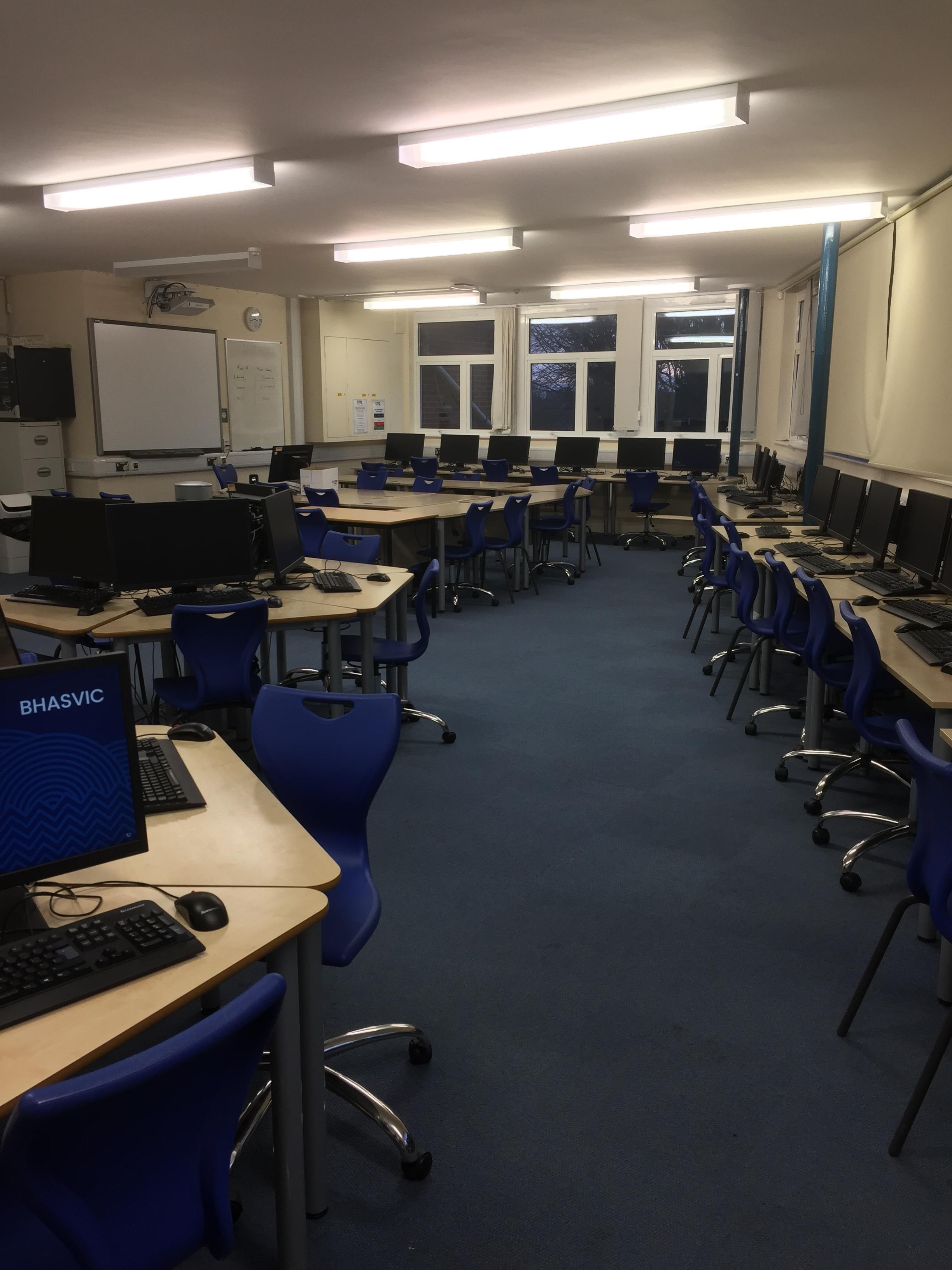 These venues are particularly suitable for taught courses requiring computer access. Both offer:
High-quality desktop computers
Free wi-fi
A Smartboard linked to a separate PC at the front of the room
Data projector

The Student Learning Centre is available to hire for £25 per hour weekdays and for £30 per hour at weekends. It contains 31 PCs, and is in a stand-alone building adjoining our Piazza.
The Computer Rooms (i.e.43 or 128) are available to hire for £15 per hour. They contain 19 PCs.

Please note that we are unable provide technical support during your hire. We highly recommend visiting the venue, where you will have the opportunity to make sure the technical facilities meet your requirements.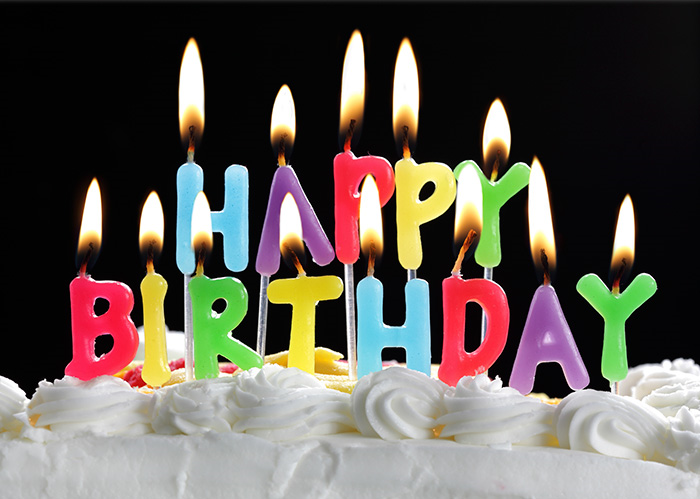 We can host children's parties in a variety of rooms, including our Canteen and Sports Café - drop us a line to discuss your requirements.
You are welcome to decorate the room according to your theme, be it a ballet party, disco, or pirates tea party! Tables and chairs are available on request.
"We had the most fabulous day on Saturday and we couldn't have done this without yourself at the BHASVIC end. You have been kind, thoughtful, and so accomodating to our personal needs. We felt the ceremony was perfect - the venue was a major part of this." (Wedding Ceremony and Reception, September 2017)
''Thank you for the calm, efficient manner and prompt answering of e-mails. Everyone we have met at BHASVIC have been professional, kind, extremely helpful and nothing has fazed them or been too much trouble. Thank you for helping to make it a wonderful day for the Bride & Groom and therefore us too''. (Parents of Bride & Groom Reception August 2019)
''Thank you so much for helping us constantly throughout our Wedding planning. We loved having it at BHASVIC and we had a day way beyond all that we could have hoped. Your quick replies to e-mails and above and beyond attitude was so appreciated and we will definitely highly recommend BHASVIC! (Bride & Groom August 2019)

"Fantastic helpful staff, perfect location, plenty of space, numerous facilities...my siblings will now probably have their weddings here!" (Wedding Reception, Main Hall, October 2017)

''We can't thank the whole team at BHASVIC enough. From the moment we visited the venue we knew we were making the right decision. They were refreshingly responsive to all of our requests, absolutely nothing was a problem. The team hosted our day with the utmost warmth, care and were generously accommodating. We sincerely thank you all for removing all of the obstacles and stresses for our special day allowing our families and guests to fully enjoy our wedding day.'' (Wedding Reception, Main Hall, November 2016)

''Thanks to all staff at BHASVIC, very helpful and on hand to contribute to making our annual conference a success.'' (Staff conference for local organisation, Main Hall & Classrooms, October 2016)

"The venue was perfect in every way for our meeting and fully accessible." (public meeting, Main Hall, September 2014)

''Everyone was very impressed with the venue saying how great it was and lots of parents commented it was the best children's party they had been to. There was plenty of room for the entertainer who had a lot of equipment for a DJ set up.'' (Child's birthday party, Canteen, February 2017)

"Just a quick note to say a big THANK YOU! for hosting the "How to: Budget for your Brighton Fringe event" workshop last Wednesday. The theatre was great, all the participants seemed to gain something from it, and we really appreciate your support!" Sarah Perryman, Brighton Fringe (used the Theatre, November 2014)

"Very friendly staff, and liked that the caretaker was on hand and helpful. Liked not having the responsibility for unlocking and locking up too." (Child's birthday party, Canteen, November 2014)

"We have found the staff at BHASVIC extremely helpful, in fact they couldn't be more helpful." (Meditation Workshop, Main Hall, October 2014)

"It fulfilled all our expectations, we were delighted. There was even car parking!" Brighton Chamber Choir (hired the Main Hall for a music workshop, June 2014)

"Thank you a hundred times over for your help in preparing the hall... I was really in at the deep end never having been to the event before and learning as I went along. I cannot emphasize how grateful I am to you and your team. The hall had the WOW factor when I arrived... Everyone at BHASVIC was so pleasant and helpful." (Brighton & Hove Arts Council Awards, December 2013)

How can I travel to BHASVIC?
Please see our travel guide.
At what times can I hire out the venues?
During term times, our venues are available in the evenings and at weekends. During holiday periods we can hire out the venues during the day from 08:00.
I want to hold a meeting - do you have wi-fi?
Free wi-fi is available, please ask for the username and password.
What is the latest I can hire the Main Hall for a party?
Our caretaking staff can be on site until midnight at the latest, by prior arrangement. Please note that there will be an additional charge for caretaker cover on these occasions.
Do you offer catering?
We can easily arrange an urn, at no additional charge, for you to bring tea and coffee. For meetings, we are happy to discuss providing cold buffet-style lunches. For bigger occasions you are welcome to hire outside caterers and would ask that you give them our contact details so that they can liaise directly with us as required.
Can I hire a live band/DJ for my party?
Yes, you are more than welcome to hire in entertainment and again would ask that you give them our contact details in case they need more information about the venue.
Do I need my own insurance?
If you are a business you will need to provide us with a copy of your Certificate of Insurance. The College also has Third Party Hirer insurance; please ask if you wish to see a copy.
Do I need a licence?
The College holds a Premises Licence for entertainment events; for full details please refer to www.brighton-hove.gov.uk - our licence number is 1445/3/2018/05061/LAPRET.
Can I sell alchohol at my event?
If you intend to sell alcohol or include alcohol in your ticket price, you will need to apply for a Temporary Event Notice from the council. Please ask us for further information.
Can we smoke in your venues?
The College has a strictly 'no smoking' policy except within the designated smoking area in the car park.
Can we hire your pitch?
Our pitch is used by our students, for school sports days and also for community events. During holidays and at weekends our pitch is available for hire at a reasonable rate.
Who should I contact about hiring or viewing your facilities?
call Cheryl on 01273 859829, or
Venue

Capacity

Rate per hour

Main Hall

300

weekdays £35
weekends £40

Classrooms

Various

weekdays and weekends £14

Sports Hall

100 (+50 balcony)

weekdays £35
weekends £40

Canteen

100

weekdays and weekends from £25

Sports Café

100

weekdays and weekends from £20

Dance Studio

30

weekdays £25
weekends £30

Student Learning Centre

40

weekdays £25
weekends £30

Computer Room (i.e. 43/128)

20

weekdays and weekends £15

Field and Pavilion

please contact

Misc: the piano costs £15 to hire by way of an add-on to hiring the Main Hall


IT and A/V equipment – day hire rate
PA system (with microphone) - £60
Small PA system (with microphone) - £30
Laptop - £30
Projector £30
Other equipment can be quoted on request
If hiring IT/AV equipment a £50 returnable deposit is required prior to the event. This covers partial loss and damages. In the event of loss or damage, hirers will be charged the full cost of repair or replacement
Notes on charges
Please ensure you factor in setting setting-up and clearing-up time to your booking
Additional caretaker fees are charged after: 22:00 Monday-Thursday ,20:00 on Fridays, 18:00 on Saturdays and 14:00 on Sundays
For one-off events a £100 deposit is required at time the time of booking (see Terms & Conditions)
For regular bookings an introductory rate (maximum six weeks) is available
Charity and staff discount available