Express yourself and expand your knowledge
Enrichment
BHASVIC isn't just a centre of academic success. We also offer numerous opportunities beyond academic courses, enriching our learners' experiences via sports, the arts, clubs and societies, travel options and more.
Please also see here for up-to-date BHASVIC News.
A Sample of Employability Enrichment Activities arranged by the Business & Economics department:
Our Economics students benefitted from a

guest speaker from the Bank of England

on Monday 17th June. Owen Lock, an analyst with the Bank's Financial Market Risk department, came in to talk to our students about monetary policy and financial regulation. He ended this fascinating talk with some information and advice on careers in this

fascinating and essential

325 year old organisation.

Our 4 Young Enterprise teams

competed in the Area Finals in the AMEX Stadium on the 25th April.

Soundwaves

came second place in the 'Company of the Year' category for their success with their Bluetooth waterproof speaker. This allowed them to compete in the County finals on the 1st May at Ricardo Ltd's Innovation centre in Shoreham where they

won 'Best TV advert'!

a cohort of our BTec Certificate students had a talk from two different digital marketing businesses to support their coursework preparation. The students heard from

Nina and Tiff Garner from Icrossing, and James Leigh from Graphite Digital

.
a cohort of A1 Business students had a talk from Simon Harrison,

HR Director of Training, American Express

,
a cohort of BTec Business Certificate students had a talk from Simon Cobb,

Founder of Stoneham Bakehouse

– a Hove bakery with well being in the community at its heart
Young Enterprise students were interviewed for their team roles by local business people, details here https://www.bhasvic.ac.uk/young-enterprise-interviews .
Our BTec Business Diploma students, as part of their 'Managing a Business' event coursework, organised and marketed the recent BTec Music gig, details here https://www.bhasvic.ac.uk/btec-music-fundraising-gig-for-the-martlets .
Other students in the class organised and marketed our Business BTec course for the college's Open Evening.
The Economics team were delighted to learn that one of our students, recently wrote to Mark Carney, the Governor of the Bank of England, to challenge him on the lack of diversity in Economics. His reply, while not providing any answers, highlighted his interest in this issue. The same student has also recently entered the Bank of England's essay competition. The theme of the competition is the Future of Money and the essay submitted was titled 'The Cost of Being A Woman'
Careers Enrichment Day aimed to provide all Year 1 students with insights into a variety of careers, increasing their employability and helping to prepare them for independent living.
Full information about the day is available here: Careers Enrichment Day Menu - July 2019
Students took part in the Computing Olympiad 2018 - December 2018
The British Informatics Olympiad is an annual competition in computer programming for secondary schools and sixth form colleges. The first stage of the BIO is a very challenging three-hour exam, taken in College in which students solve problems by writing computer programs. A final for the top 15 students nationally is held at Cambridge University, where 4 students are chosen to represent the UK in the International Olympiad in Informatics competition.
All of our Y1 (and some Y2) students in Computing and Computer Science took part in the UK Bebras Computational Thinking Challenge, which is sponsored by Oxford university. 6415 students competed this year in the 16-18 category. Of our 181 students, we achieved:
the best scores in East Sussex

47 achieved a Distinction certificate (scoring in top 25% nationally)

13 of those scored in the top 10% nationally meaning they are now invited to a second stage competition – The TCS Oxford Computing Challenge, which helps talented computational thinkers develop their skills by asking them to solve tasks with programmed solution
Our annual Creative Arts Festival celebrates creativity in all its forms, with a series of events showcasing student skills
BHASVICTORs - a celebration of films produced by students from Communications and Culture, Media and Film Studies.
InMotion - an evening of contemporary dance from our Dance and Drama students.
The Beards - a showcase of written work from students in the English Department.
The Visual Arts - a gallery of student work in Art, Photography and Textiles.
Cafe Culture - a summer evening of relaxing and enlightening music.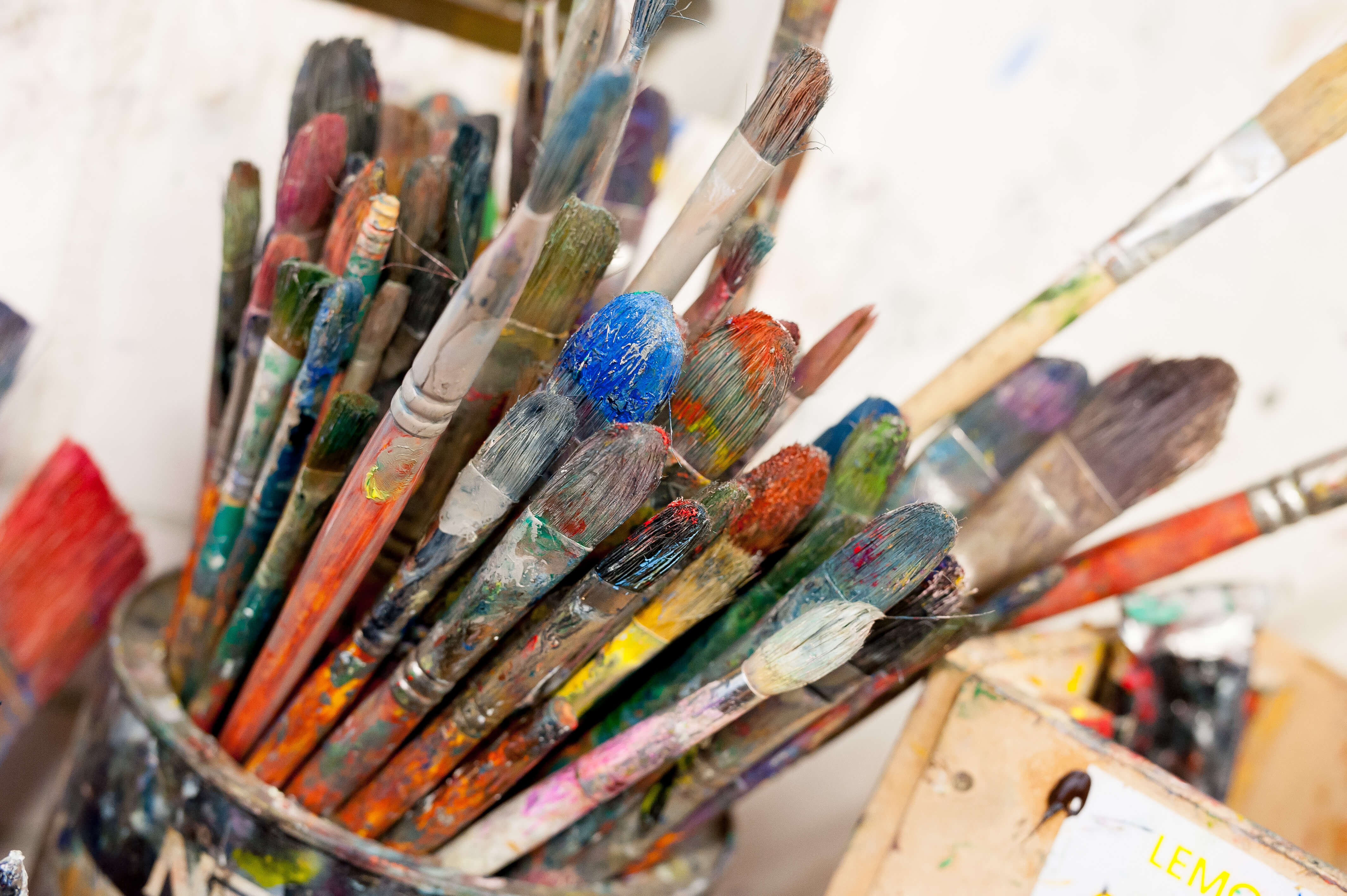 Greenpower Eco Car
Peat Fires research
Maths and Science Olympiads
IT competitions
All students who have previously completed Bronze and Silver Duke of Edinburgh's Awards will have the option of working towards the Gold Award at BHASVIC.
Covering skills, service, physical recreation and the expedition itself, the Award is a wonderful opportunity to challenge and develop yourself outside the classroom. It is easy to see why it is so highly valued by universities and employers.

The programme consists of weekly planning sessions under the guidance of a member of staff, short walks on the Sussex Downs to hone your map and compass skills, and the final 4 day camping expedition. We allow students to borrow tents and other equipment for the expedition free of charge.
The Enrichment & Fresher's Fair will be taking place on Tuesday 24 September 10am-2pm in the Main Hall.
Students will have the chance to join societies representing a broad range of interests. These include, Classics Society, the Christian Union, the Debate Society, the LGBTQ+ Society, the German Society, the Socialist Society, the Law Society, BHASVIC ZINE, the Maths Society, the Software Development Society, Model United Nations, the Creative Writing Society, the Film Review Society and more.
A range of outside organisations will also be available, see the list below for more detail:
Brighton and Hove Council: Road Safety team
Young Carers Project
NHS: Public and Patient Participation Team
NHS Sexual Health Screening team
University of Sussex
YMCA WiSE
Allsorts
The Hummingbird Project: Global Social Club
National Citizens Service
MIND
RightHere
Samaritans
Springboard Project
Concordia
ru-ok?
Black and Minority Ethnic Young People's Project (BMEYPP)
University of Brighton
Young People's Centre
SEPTEMBER 2019
We hosted representatives in the main hall from four of the UK's top Universities on 17 September they included: Imperial, University College London; London School of Economics and King's College.
MARCH 2019
Alumni talk with students:
James Leigh from Graphite Digital, Professionalism: Careers in the Arts – UK Creative Industries and Professional skills. CV. On line Portfolio/website talks to Visual Arts students.
'The way I see it' - Local abstract artist, Abigail Bowen, discusses life after A-levels and how not going to tap-dancing lessons changed everything talks to Visual Arts students.
Jamie Oliver Productions talks to Media and Performing Arts students.
FEBRUARY 2019
Professor Julian Petley, from Brunel University, delivered a guest lecture to second year Law students on Article 8 of the European Convention on Human Rights. He covered recent cases on the issue of the right to privacy and press intrusion on such privacy, including the Cliff Richard case and the drone incident at Gatwick Airport. The students were engaged in interactive research activities, and also had the opportunity to ask questions about the niche area of human rights law. Professor Julian Petley Visit
JANUARY 2019
Enrico Ceccone from The University of Bath came to talk to language students
Previous Speakers who have visited BHASVIC

• Politicians: John Bercow; Gordon Brown; Ed Milliband; Eddie Izzard; Ed Balls; Tom Watson; Nicholas Soames; Annalise Dodds – MEP; Nigel Farage – MEP; Caroline Lucas; David Starkey; Peter Kyle; Tim Loughton.
• Campaign groups
• Historians
• Visual Arts - Graphite Digital
We run:
Languages competitions
Poetry / Creative Writing competitions
Film / video competitions
The Dials Social Club meet in Student Services in room C327 every Monday, it aims to support students to lead interconnected lives through widening social networks, bringing together activities, dialogue, food and friendship. The club is for any student who want to improve social bonds. There will be regular Dials twilight events throughout the year too. The Dials Poster
Senior Teams Maths Challenge Regional Finals 2018-19
Record Numbers competed in the above event organised by the United Kingdom Mathematics Trust and Advanced Mathematics Support Programme. We are very pleased to announce four BHASVIC students came third place in this.
JULY 2019
8 July - BHASVIC's Media and Performing Arts department presents an evening of immersive performance work across Music, Drama, Film and Dance at the Attenborough Centre, Univeristy of Sussex, further information click here: Sound and Vision
APRIL 2019
BHASVIC drama students perform at the Theatre Royal Brighton

FEBRUARY 2019
We are proud to stage professional quality theatrical and musical productions.
Education, Education, Education is The Wardrobe Ensemble's love letter to the schools of the 1990's and asks big questions about a country in special measures, exploring what we are taught and why, and where responsibility lies.
You don't have to take Drama or Music courses to be involved in our productions – anyone can take to the stage and shine.

The Media & Performing Arts Department run a large number of events throughout each year. Here is a selection of them:

Concerts and eventsin college including: Christmas concert; Creative and Performing Arts; Evita;WW1 Armistice commemoration.
BHASVICTV videos on a range of topics on Youtube and for college website.
The BEARDS, Visual Arts Exhibition.
Moving Image Awards: BHASVICTORS at the Duke of York's Cinema.
Music shows: Café Culture SummerConcert featuring both contemporary and classical pieces. The Christmas concert showcases an eclectic range of talents, while our annual musicals combine the skills of musically and dramatically inclined students alike.
John Young Workshops - Visited first year media students on news broadcasting.
LOOKOUTProject – Creative industry mentoring for students.
MusicBTEC Production day visit – behind the scenes tour at the Brighton Dome ofFlorence and the Machine.
Performing Arts - First year BTEC Extended Certificate in Performing Arts students have a unique opportunity to gain an insight into the working of Brighton's most renowned Theatre Royal. The students experienced what it's like to be on stage as well as behind the scene
BHASVIC TV FOOTAGE
BHASVIC TV - Art Department 2018
BHASVIC TV - Freshers Fair - September 2018
BHASVIC TV - Welcome to BHASVIC 2018

BHASVIC TV - Bhasvictors June 2018
BHASVIC TV - WW1 Centenary Commemoration Friday 9 November 2018
As part of the development of our "Futures Framework" employability programme we are once again offering all students the chance to get involved in the NCS Action programme during the Autumn term (second year students need to be under 18 for Phase 1).
It is for students who are looking to develop their CV's/Personal Statements in order to apply for careers which show leadership skills, team-building, and evidence of community or voluntary work. Examples of those who had signed up include those who are interested in medical careers (doctors, paramedics, nursing, veterinary science etc.), Oxbridge, public services (teaching, police, youth work etc.), health & social care, sports leadership, environment work - but any student is welcome.

The project runs across the Autumn term in three main phrases and includs a 4-day residential and development of your own team project, making a positive impact on the local community
There are three phases:

Phase 1 – 24 – 27 October – Location: Osmington Bay, Weymouth
Phase 2 – 28 – 30 October – Location: BHASVIC (daytime only)
Phase 3 – In the local area at times and dates to suit.
Please visit our Student Services Reception to pick up an application form, students need to sign up by Thursday 3 October, Student Services can also help if you require financial support.
NCS will also be available at our Enrichment and Freshers Fair on Tuesday 24 September in the main hall.
The BHASVIC progression event provides all our A1 students with guided time and expertise to help them consider their options on leaving BHASVIC. The programme follows the tutorial pathway options students chose for their A2 year via the A1-A2 transfer process they completed in March.
UCAS Tutorial – Visit to University of Sussex
Included presentations on:

• Student Life
• Applications, Admissions and Personal Statements
• Subject Tasters
• Optional campus tour
• Study Skills
• Student Finance
Oxbridge / Medics Tutorial – On site activities organised by Oxbridge/Medics Coordinator
Focuses on application process, personal statements, admissions testing and preparing for interviews. Supported by Oxbridge/Medics alumni and external visitors.
Visual Arts Tutorial – Visit to the Faculty of Arts at the University of Brighton
A series of talks and activities took place, students received impartial information, and advice on a range of topics relating to applications for degree programmes in Visual Arts. Students also had a guided tour of the Visual Arts degree exhibition and had the opportunity to speak to some of the graduates about their work.
Enterprise & Employability Tutorial – Visit to the AMEX Stadium
Motivation & Information Session:
• Speakers gave an insight into their careers since leaving college or university up until now.
• Helpful tips and advice on how to prepare yourself for your career following college or university.
• Behind the scenes tour of the AMEX Stadium.
Intended outcomes for students:
• An understanding of what employers are looking for
• Practical tips and advice for your next steps after college
• Developing a broader understanding of the different opportunities available to you
• Increased self-belief and motivation
'Safe Drive, Stay Alive' Road Safety Campaign
BHASVIC have agreed for the emergency services to present to a selected group of our students on Tuesday 12th November, at, Kings Conference & Exhibition Centre, Eastbourne, as part of the above campaign. Transport (coaches) will be provided by the organisers (ESFRS) to and from the venue, please click on the following link for detailed information: Safe Drive Letter and Form.
We have a partnership with local primary and secondary schools, allowing A Level students to develop their skills with children and young people while giving back to the community.
BHASVIC students are valued by schools and younger students alike, and the skills you'll develop as a mentor will be considered highly by higher education establishments.

March 2019
National Careers Week in Physics First-year physics students had the chance to meet with scientists working in STEM careers.
February 2019 Visitor Akiko Sato is a PhD student in the Serpell Research Group at the University of Kent. She visited BHASVIC to speak to chemistry/biology students about her work on the biochemistry of DNA, and how it links back to A-level concepts in these subjects. In particular, her talk focussed on supramolecular chemistry including intermolecular forces and organic chemistry, which are central to the theory behind her research work. Prior to her PhD, she has worked across Europe in various scientific fields and holds a Master's Degree in Scientific Communication. Please see further details of the visit here: Akiko Sato Visit
BHASVIC ChemSoc (Chemistry Society) is open to all chemistry students and runs a range of extra-curricular activities to enhance their CV and/or University Applications. Weekly activities (Wednesday, Room 27, 4pm-5pm) are advertised via the VLE and include research collaborations with East Sussex Fire and Rescue Service, trips to local universities to study pharmacy practicals and internationally recognised competitions such as the Chemistry Olympiad in January or the Cambridge Chemistry Challenge in June. Participation is free, and any first year chemistry students keen to pursue a career in a chemistry related field or medicine, for example, would be well advised to consider taking part even if on an ad hoc basis. Please see the "news" section of our home page to view some of the regular events we have held over the past year. Please contact BHASVIC chemistry teacher Jason O'Grady on j.ogrady@bhasvic.ac.uk should you require any further information.

The Women in Physics Society was started this year to help build bonds, confidence and excitement in Physics among our female Physics students. The first event- a picnic in which students mingled with visiting women in STEM careers- was enjoyable and well attended. This was followed by a session on "Building resilience in female physicists" by Neil Atkin, Gender officer for the Institute of Physics and priority places given to female students at a University of Brighton outreach lecture, Measuring with Light to hear how Physics is being used to make more efficient engines. Students had the opportunity to go to a session on "Laser cooling in Quantum Technology" by Will Evans (Quantum ambassador and DPhil student at the University of Sussex). Next term we plan to get telescopes out for a Star Party, visits to Sussex Laboratories and a Lecture on Particle Physics. Please contact Jane Drummond (j.drummond@bhasvic.ac.uk) or Kishani Ranatunga (k.ranatunga@bhasvic.ac.uk) for further information.

December 2018
Sociology students and staff had a fantastic time on a trip to London to see Jamie, this extraordinary play. We loved the way it dealt with issues of identity we have discussed on the A level course, especially sexuality, gender and youth. The opportunities to be more fluid than ever with our identity and to create new hybrid version of ourselves in this postmodern world are well exemplified in this uplifting musical.

Our Sports Centre includes a large sports hall, a dance studio, tennis courts, fields and a fitness teaching facility.
You can opt to take part in a wide range of team sports including: basketball, football, rugby and netball. We keenly support sporting talent, and many of our students have gained county or national honours.

The College also offers coaching and qualifications in several sports, which can be taken in addition to your academic courses. If your interest is more for fun or fitness, we offer plenty of variety, with different activities each lunchtime including yoga and dance, further details are listed below.

The sports we offer for a Wednesday afternoon, team fixtures are:-
• Men's Basketball
• Netball
• Rugby
• Ladies Basketball
• Men and Ladies Football
These are all team sports we have trials for in September.
Recreationally
we offer the following on Monday, Tuesday and Friday lunchtimes and are available as a drop in to all students:-
• Badminton
• Table Tennis (in partnership with Brighton Table Tennis Club)
• Futsal
We also have athletes who compete in other sports such as swimming, athletics and trampolining. Although we do not offer training for this, we can still enter them in to competitions under the college name.
Speak to any member of the Sports Department if you are interested or email
n.robinson@bhasvic.ac.uk
for further information.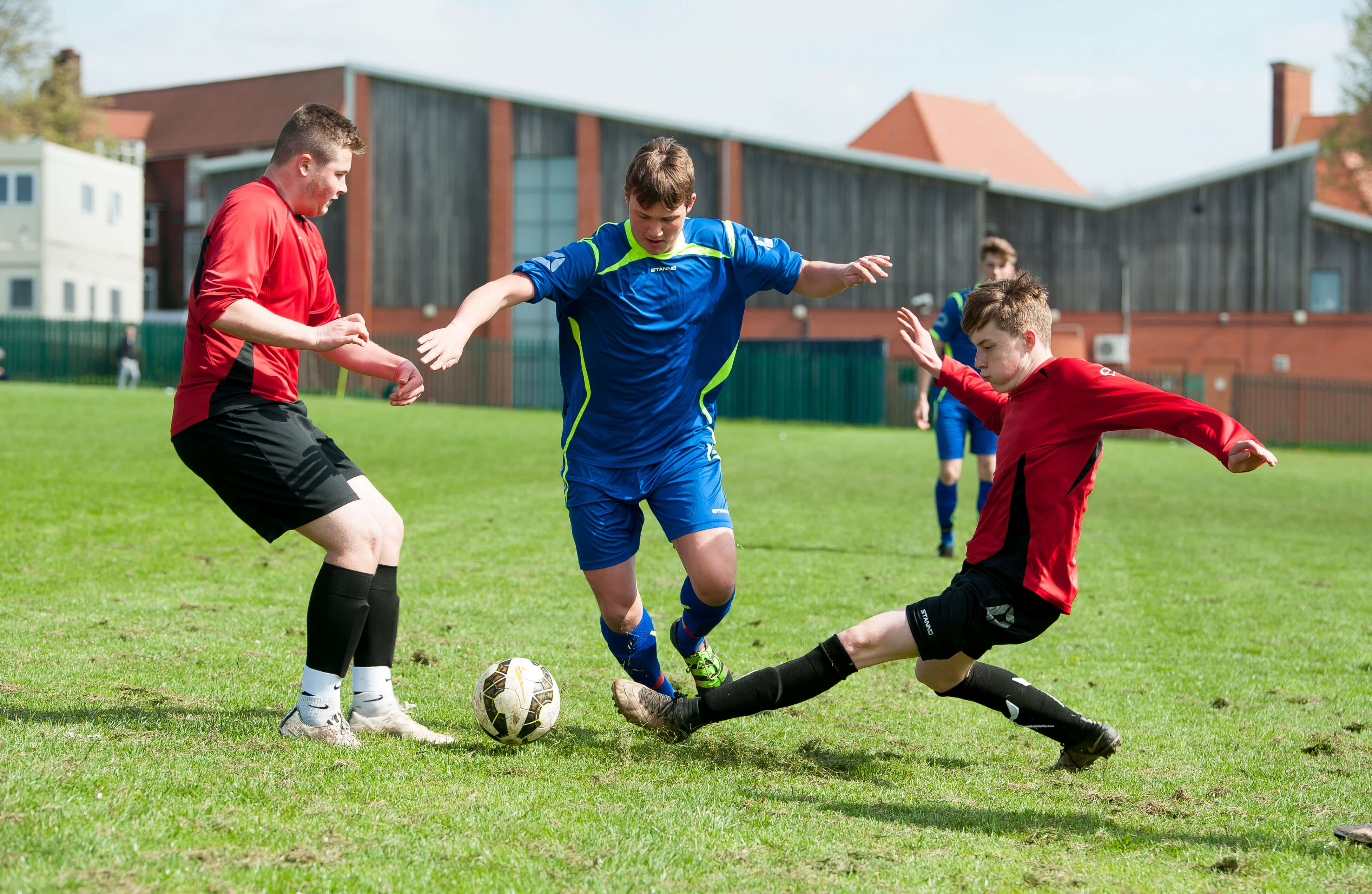 Vietnam 2020

–

would you like to volunteer with children in Vietnam next year?

This is a great opportunity for students to carry out voluntary work from Monday to Friday for two weeks in and around Hanoi, Vietnam. You will be working in schools and care centres as well as having time to explore the local area. There will be opportunities helping to teach English, organise sports and arts activities as well as doing some renovation projects. Please collect a letter from student services for more information or come along to our welcome evening on 19th September in the Main Hall. To secure a place deposits need to be made by Friday 4th October

We are proud to run a large number of wide-ranging day and annual visits across most of our subject areas. Last year, we ran a number of residential trips in the UK and abroad, enhancing subject knowledge with firsthand experience:

Archaeology & Classical Civilisation

- Sicily

Business & Economics

– Trip to Budapest

Chemistry/Physics

- Greenpower Race Day at Rockingham Motor Circuit

Chemistry – Sussex University Chemistry Experience Day

Computer Science/IT

- Computing Live! Conference held at Disneyland Paris

Computer Science/IT – Computer Science in Action at The Emmanuel Centre

Computer Science/IT - Computing Olympiad 2018

Computer Science/IT - UK Bebras Computational Thinking

Dance - Sadler's Wells, London

Drama - Fame at the Theatre Royal Brighton

Drama - Visiting Theatre Workshop

Environmental Science – Knepp Wildland in West Sussex

French

- Montpelier

Geography

- Geography Study Tour to Slovenia & Croatia

Geography, Media & Film

– New York

Geography - Geographical Association Inaugural Lecture

German

– Berlin

History

- Modern History Trip to Russia

History- Battle of Hastings Trip

Law - Goldsmiths Law Symposium

Maths - Double Maths trip to Blatchington Mill School

Music - Glyndebourne Opera House

Music BTEC Production day visit – behind the scenes tour at the Brighton Dome of Florence and the Machine.

Performing Arts - First year BTEC Extended Certificate in Performing Arts students have a unique opportunity to gain an insight into the working of Brighton's most renowned Theatre Royal. The students experienced what it's like to be on stage as well as behind the scenes.

Politics - Westminster Politics Conference

Physics

- Engineering Education Scheme (EES) Residential Workshop

Politics

- Model United Nations Conference

Sociology

- Berlin

Sociology – First Aid Qualification Courses

Sociology - Theatre trip to see JAMIE

Spanish

– Salamanca

Sport - BTEC Sport trip to the Bouldering centre in Portslade

Ski Trip

, Zauchensee, Austria

Visual Arts - Trip to Brighton Photo Biennial 'A New Europe'
For those seeking adventure further afield, World Challenge expeditions combine both the physical challenge of trekking with community, culture and conservation work.
These expeditions can last up to one month, allowing you leadership opportunities from the very beginning as you plan and budget for the trip. The experience itself offers a different perspective, trading modern convenience for a once-in-a-lifetime adventure.