Welcome to your Parent & Carer dashboard
We recognise the importance of the involvement and support of parents and carers of all of our students throughout their time at the college. The information included within these pages is aimed at keeping you informed about the college and what we expect from students, so that you can participate as effectively as possible in your young person's education. The Student Support, Experience and Guidance Team at BHASVIC are here to support all our students.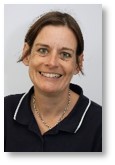 Alison Cousens
Vice Principal (Student Services) & Careers Leader
PARENTS' AND CARERS' NOTICE BOARD - SCROLL FURTHER DOWN THE PAGE TO VIEW THE DASHBOARD BUTTONS.
Communication to Students, Parents and Carers - The majority of our communication with parents is via email. It is the responsibility of your young person to provide us with up-to-date and accurate contact information so if you are not currently receiving emails from BHASVIC please encourage them to come to us with a current working email address for you.
See BHASVIC NEWS for regular news updates.
BHASVIC Parent Portal - Progress Reviews and Subject References are available to all parents and carers to view, full details around Progress Reviews can be found here.
parentINFO help and advice for families in a digital world in collaboration with NCA-CEOP
Wellbeing at BHASVIC features a range of resources for students/parents and carers
External agencies that may be helpful: Young People Support and Services, Maintaining Positive Wellbeing. Further resources are available to students on the dedicated welfare page on the BHASVLE which includes a range of advice and information for students about; welfare, safety and local support services.
PLEASE SCROLL DOWN TO VIEW THE DASHBOARD BUTTONS AND FURTHER RESOURCES ON THIS PAGE.