Moving On To BHASVIC - Introduction Pathway for our new students, starting in September 2020
Welcome to BHASVIC. For all our new students (and their parents and carers) we have designed a guided pathway through the second half of the summer term to help our students prepare for their transition and studies at sixth form.
The main stages of your Moving On experience will be:
1. Welcome emails and student account setup: End of May
2. Welcome films and webinar #BeMoreBHASVIC: Week beginning 1st June (see below)
3. Course study A4 sheets: Designed to sample your chosen subjects and begin to think at Advanced Level (all available from the BHASVLE - look out for emails from BHASVIC to access your account- week beginning 8th June
4. Moving On activity week: Admissions, study and Student Union films; course activities; support and help desk - 13-15 July (look out for emails to your student BHASVIC email account and notifications on your Moving On landing page of the BHASVLE)
5. Summer holidays and starting with confidence study activity: - This will be available from the BHASVLE for you to complete, ready for your first course lessons in September.
6. Enrolment: 25 August to 28 August (Admissions will email you and parents/carers mid to late August with an appointment - please be available over this period of time).
Welcome Films
The following three films are designed to be watched in order. They provide a welcome and some supportive information to you about your move to BHASVIC.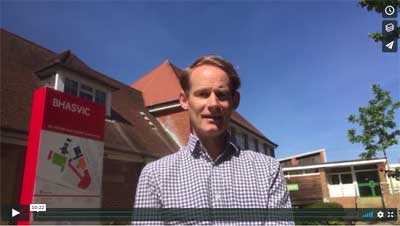 William Baldwin, BHASVIC Principal welcomes new students to BHASVIC 2020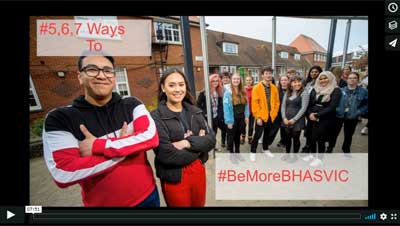 Alison Cousens - Assistant Principal at BHASVIC - Introduction to #BeMoreBHASVIC & Becoming a Neuro-Ninja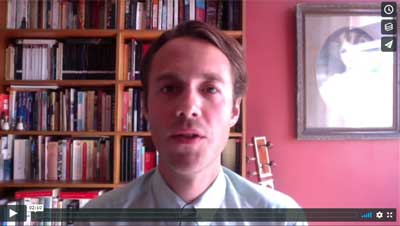 Guidance and wellbeing at BHASVIC - a talk by Guidance Manager James Barton

#BeMoreBHASVIC – Part of our new students' Moving On to BHASVIC programme
From Monday 1st June we look forward to beginning the process of welcoming our new students to BHASVIC and helping you to prepare for the two years of success and challenge ahead. Key to this transition is helping you to become part of the BHASVIC community, introducing you to our values, and helping you build the important practical and personal skills we believe you will need to get the most out of your time with us.

During the week beginning 1st June we will introduce you to the concept of what it means to #BeMoreBHASVIC, through videos from our Principal and Assistant Principal, posted on the main student BHASVLE page.

#BeMoreBHASVIC - Be A Neuro Ninja webinar
On Wednesday 3 June and Thursday 4 June we offered our new students, parents and carers the chance to join a wellbeing seminar from Andrew Wright. Andrew is a wellbeing specialist, an ex-Deputy Headteacher, and is also a parent of one of our current students, so he knows a few things about how to support you in developing 'wellbeing as a skill' as you embark upon your studies at college. This seminar was full of practical tips to help with your emotional health and wellbeing, and showed you why it is such an essential skill in helping you to become a successful independent learner.

The webinar explores your amazing brain and how to get the most out of it. Well-being is a skill and the webinar explores how to build the best version of yourself every day in your brain. It also explores how all of our brains are negatively biased, why that is and what to do about it.

Being more BHASVIC is about unlocking your success through building powerful habits, when we work with the grain of the brain we can choose growth and engage fully and enjoy our learning Be A Neuro Ninja Webinar Recording
#BeMoreBHASVIC - Continued wellbeing support
As part of the ongoing transition to BHASVIC Andrew Wright is creating a short video every Wednesday to help students continue to develop their wellbeing skills. These videos will focus on specific areas of wellbeing such as sleep and mindfulness, as well as beginning to explore about how developing these skills will help students with their journey to becoming an independent learner.To watch Andrew's videos visit his YouTube channel.
During your moving on week (13 - 15 July) Andrew will also be releasing a new webinar that brings together students wellbeing and independent study skills as they look ahead to their summer work and starting college in September. We will also be updating the #BeMoreBHASVIC VLE page with a variety of ideas, projects and information to help students to continue to explore and be supported in developing positive emotional health and wellbeing.