Specialised support for student success
Dedicated support
Our staff are dedicated to giving you the best possible start in your academic study and career. That means individually tailored support, from assistance with coursework to your personal welfare.
Our students tell us they like the informal but purposeful atmosphere in the College, and the independence college life offers. We believe our students are young adults, capable of taking responsibility for themselves and their work, and requiring support and guidance to achieve this.
As a BHASVIC student, all doors will be open to you - and our dedicated careers advisors will help you explore your options.
Our regularly updated Careers Suite provides up-to-date information about local full-time and part-time job vacancies, colleges and universities, career options, gap years, voluntary work and working abroad.
Whether you're looking for advice and guidance on your transition from College to Higher Education or work, exploring longer-term career ideas, updating your CV or brushing up on interview techniques, our careers service will answer your questions and help you find your path.
Our dedicated guidance and student services team provides excellent support for students who are interested in applying for an apprenticeship or gaining direct employment when they leave College.

We have strong links with local training providers who come into College to explain the apprenticeship system and how to be successful in achieving a placement. We also work with local employers across industries to give students advice on job applications, CVs and interviews.

In the second year students can opt into a specialist tutorial pathway which focuses on developing these opportunities and achieving a successful, extended work experience placement of at least 25 hours.

Our Personal Tutors and Careers Advisers provide outstanding guidance in group settings and one-to-ones and make use of the excellent resources available in our careers area and online via our Virtual Learning Environment.
Useful Resources
The Careers and Next Steps page of the VLE also contains more subject specific information and access to licensed careers software which can also help students in their research and decision making:
A useful guide for those leaving BHASVIC after the first year:

Early Leavers Careers Information Guide
Apprenticeships and Degree Apprenticeshi

ps
National Apprenticeship Service
Apprenticeship Support and Knowledge for Schools Project

Rate my apprenticeship has reviews of employers and national database of vacancies:

Brightion & Hove Jobs (Apprenticeships)
Exploring careers/option
The National Careers Service has a good overview of different job profiles which includes their entry requirements and training paths, duties and hours of work:

Explore Career Videos (I Could)
Target Careers has information by sector and a parents section of the website:

Plotr has information on a wide range of careers:

Explore jobs related to different degrees through Prospects:

Distance Learning: Short Courses
Finding Work
Part-time Work
We do not recommend that students undertake any more than 12 hours work whilst completing their studies. The College is not responsible for vacancies advertised on external websites. Individuals should take their own steps in ensuring the validity of the opportunity when contacting any of the advertised groups or individuals
CVs & Covering Letters
Barclays Life Skills CV Builder
Further education
Gap Year
These websites below offer general advice on taking a gap year and do not include specialist company websites.

Not in Education, Training or Employment (NEET)
There is information, advice and guidance services run by Local Authorities who can support young people not in education, employment or training. The service to refer to depends on where a young person lives:

Brighton & Hove Youth Employability
The Prince's Trust offers support and runs programmes to build skills and work experience:

The Prince's Trust
National Citizen Service summer programme for 16-17 year olds:

National Citizen Service (NCS)
Qualifications
Government Advice on Different Qualification Levels
Subject Choices at School & College (Russell Group)
The Big Choice: College Leavers
Milk Round: College Leavers Scheme Search
Starting your own business
Volunteering
College life isn't always easy, and we want all of our learners to feel emotionally supported throughout their time at BHASVIC.
We employ qualified Dialogue Counsellors, with whom you can discuss your feelings, thoughts and any concerns on College work, relationships, home life and future decisions in a confidential and informal setting.
We are proud of our diverse student body, and are committed to providing equal opportunities for all members of our community.
During your time at the college, you will be respected as a young adult and treated as an individual. We will treat you fairly and without prejudice.
We are committed to safeguarding and promoting the welfare of learners and expect our staff and volunteers to share this commitment.
Financial Support for 2017-18:
16-19 Bursary Fund (for students who are aged 16-18 on 31st August 2017)
The 16-19 Bursary Fund for 2017-18 is now open. The 16-19 Bursary Fund & Free College Meals Flowchart found below provides a useful summary of the support available to students. After reading the information available below, if you feel you/your son/daughter may be eligible to apply, you can print a copy of the application form below and return it to the Student Services Centre. Hard copies will also be available from the Student Services Centre and Reception.
Please note the following important information:
The closing date for applications is Friday 8 December 2017 but you should apply as soon as possible. If you find yourself in financial hardship after this date please contact Student Services

Funding is limited and we cannot guarantee that we will be able to meet all of your financial support requirements

Payment of bursary funds is dependent on student maintaining attendance of 90% or above on all their courses and displaying appropriate behaviour whilst at College

It is essential that you complete the application form in full and return it to us with the evidence we have requested. Please send photocopies of evidence – we cannot guarantee the return of any original evidence we receive
Please be aware that confirmation of awards may not be made until mid-September at the earliest due to the large numbers of applications expected. Parents and students may wish to put in place a contingency to pay for travel, books/equipment and trips in September. However, please be aware that we cannot guarantee that any expenditure made over this period will be reimbursed.
If you think you/your son/daughter may qualify for financial assistance with travel to and from College, you should contact your Local Authority (council area) for up-to-date information and advice in the first instance. Further information can be found in the 16-18 Bursary Fund Guidelines below.
16-19 Bursary Fund & Free College Meals Eligibility Flowchart 2017-2018
16-19 Bursary Fund & Free College Meals Application Form 2017-18
16-19 Bursary Fund and Free College Meals Guidelines 2017-18

Free College Meals (for students who are aged 16-18 on 31st August 2017)
Eligible students will be given vouchers to use in the College canteen for each day they have timetabled lessons in College. Please refer to the 16-19 Bursary Fund & Free College Meals Guidelines for further information and use the 16-19 Bursary Fund & Free College Meals Application Form to apply.
You will receive a log-in to our online portal early in September, where you can keep track of your progress, attendance and support plans.
Parents can also track student progress online and through termly written subject reviews. These give students a regular opportunity to reflect on their performance across all courses, and enables students and parents to see feedback from staff.
There are three Parents' Evenings in the first year which offer parents the chance to meet with the personal tutor and subject teachers.
By maintaining a transparent relationship between students, staff and parents, we ensure that learners are getting the support they need both in school and at home.
BHASVIC recognises that all members of the College community have the right to be safe and protected, both within the College and whilst engaged in College-related activities. The welfare and wellbeing of students is of paramount importance, in and out of College.
The College ensures that relevant and effective safeguarding practices exist and are actively promoted through the College and that it is understood by all that safeguarding is everyone's responsibility. This applies both online and in the physical environment. BHASVIC involves students in shaping these safeguarding practices and in promoting safety and wellbeing to everyone in the College community.

What can I do if I am concerned about my or someone else's safety?
You can speak to any member of staff in the College. This could be your teacher, Personal Tutor, Guidance Manager, a member of the Safeguarding Team, or any other member of staff you feel able to talk to. All of our staff receive Safeguarding training.

The member of staff is not able to promise confidentiality, but will be able to refer you to the right person or Department, if there is a need to do so.

If the problem is something that you would prefer to speak to someone closer to your own age about, please speak to Oliver Philpot the Welfare, Equality and Diversity Officer in the Student Union. You can find lots of useful advice on the Student Welfare page on the VLE.
Emergency safeguarding information outside College hours:
Outside of College hours if you are concerned about a child's welfare, please contact the relevant agency in your area.
Brighton and Hove
Brighton and Hove Multi Agency Safeguarding Hub

01273 290400
East Sussex
Single Point of Advice (SPoA) Mon-Thurs 8.30am-5pm and Fri 8.30am-4.30pm.

Phone: 01323 464222
Out of Hours Social Care Service - Children's services: 01273 335905/6

West Sussex
Anyone who has concerns about the welfare of a child can contact a single countywide phone number, known as the 'MASH'. Monday to Friday between 9am-5pm: 01403 229900

At all other times, including nights, weekends and bank holidays, contact the 'out of hours' emergency team: 03302226664
BHASVIC Safeguarding Team
Alison Cousens
Assistant Principal (Director of Student Services)
Designated Safeguarding Lead
Lead responsibility for Child Protection
Designated senior member of staff with lead responsibility for both safeguarding and child protection in the College.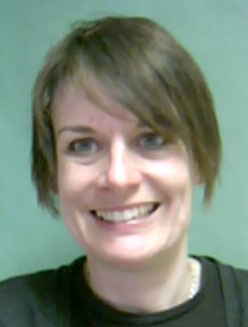 Jutta Knapp
Assistant Principal (Director of Resources)
Health and Safety
Child Protection

Matt Bannister
Guidance Manager
Safeguarding Operational Lead

Jo Usher
Student Services Manager
Designated Officer

Christine Nagle
Human Resources Manager
Safer Recruitment and ISA

Caroline Abbott
PA to Director of Student Services
Guidance Coordinator

Aoife Tobin
Welfare Coordinator

37 students gained places at Oxford and Cambridge in 2016, and 27 students gained places in medicine, dentistry or veterinary science.
If you're looking to apply to Oxford or Cambridge, or to pursue a medical career, you can rely on our comprehensive program of guidance.
Support and advice is available from the moment you enrol at BHASVIC, with regular trips to Oxford and Cambridge universities plus visits from key Oxbridge staff.
Our specialised tutor group pathway will also help you with the Oxbridge application and interview procedure.
Our medical and veterinary programme will help you select appropriate courses, navigate the application procedure and build a relevant work experience portfolio. We will coach you for interviews and help you prepare for the UKCAT and BMAT entrance exams.
Our tutorial programme is carefully designed to support you on your educational journey, from settling into your new environment, all the way through to leaving College and embarking on your next adventure.
You will be assigned a Personal Tutor right from the very start of your studies, joining a Tutor Group of about 20 students.

Your Personal Tutor will be a guide and mentor, keeping an eye on your progress, offering support, sign-posting help and encouraging you in your endeavours.
Tutor sessions take place once a week and are located in our Student Services building, which also hosts a range of specialist support from careers and work experience advisers, bursary advice, welfare and counselling.
These sessions are used for one-to-one discussions, as well as group activities to support your wider development. Your Personal Tutor will provide outstanding information, advice and guidance and will help you make the most of your time at BHASVIC by informing you of the huge range of opportunities available beyond your courses.

Pathways
In your second year at BHASVIC you will be able to select a specialist tutorial pathway that will best assist you with your courses and lead you toward your chosen career or area of study.
Oxbridge or Medical and Veterinary Careers
Work Experience / Apprenticeships / Progression Options
University (UCAS) and Higher Education (H.E)
Visual Arts applications
Support (for students receiving specialist / curriculum support)
Together with your tutor you will construct a study programme that reflects and supports your developing career aspirations, with a range of options to extend your specialism beyond the curriculum.
Described as 'outstanding' by OFSTED in 2012, our university application support system will take you from your first thoughts about Higher Education right through to practical advice about making the most of your student loan and dealing with landlords.
You will be given extensive help by your Personal Tutor as you research universities, subjects and courses. You will also find detailed support in preparing your application and writing a personal statement. Your Personal Tutor will check your progress in applying every step of the way and will guide you to making informed and successful choices.
Parents and carers are also supported through this process via specialist links on our website and through HE Information Evenings in the Spring term of the first year.
Our [destinations data] shows the excellent degree completion and achievement rates of BHASVIC students, who are places among the top achievers nationally compared with independent, sixth form college and state schools.
Useful Resources
UCAS: Advice for Parents & Guardians
Pure Potential: Parents & Teachers Advice

Choosing a course
University Taster Courses
UCAS: Taster Course Information
University of London: Taster Courses
HE Finance
The Student Room: Finance Advice
We fully encourage any student who wishes to study overseas, drawing on the college's close links with leading US universities.
The Heads of the Harvard and Yale International Applications departments visit BHASVIC to answer students' questions, and our staff have undertaken residential visits to Rutgers and Yale.
The leading universities of the Netherlands also visit BHASVIC every year, conducting Information Evenings for parents and students in the Autumn term and working closely with the College to support applications.
Whether applying for a foundation course, a foundation degree course or a BA honours degree, our specialist tutorial programme provides information, support and advice on the types of courses available, the visual arts application process, interview techniques and portfolio preparation.
Our student services are dedicated to offering impartial and confidential information and support on a wide range of issues such as sexual health, anxiety and stress, alcohol, substance misuse and relationships.
Our Welfare Co-ordinator also offers advice on the financial support available to our students, including 16-19 Bursaries. We also provide extensive information on travel options and the various discount schemes that are available for students on buses and trains.
Our Welfare Office is open Tuesday to Friday from 10:00am – 4.30pm and is based in the Student Services Centre, room C305.

The College works closely with Brighton and Sussex universities to encourage students from all backgrounds to progress into higher education.
This includes specialised university open days, subject-specific taster days, support through personal statements and interviews, and extensive information, advice and guidance on the funding and support available.
Over half our first year intake qualified for some sort of Widening Participation scheme in 2016-17, and we have an outstanding reputation for our work in this field, leading the way in best practice and sending regular newsletters home to ensure there is support for parents and carers too.
BHASVIC Widening Participation Christmas Update December 2017
We encourage all of our learners to explore career ideas firsthand through work experience placements. You can undertake a placement anytime at BHASVIC; whether it's to fit in with your course timetable, during the holidays, or during the last week of the summer term.
We can help you to find a relevant placement and work with you to ensure that you get the most from the experience.
Useful Resources
Student Ladder
Barclays Life Skills: Virtual Work Experience
Local busines directories can be a good starting point for gaining contacts in relevant sectors: