Graphic Design and Communication A Level
Qualification: GCE A Level in Art & Design (Graphic Communication)
Exam Board & Specification Code: AQA; 7243; Specification
Course Entry Requirements: No specific course entry requirements
Please make sure that you have understood the overall entry requirements to study at BHASVIC. These are available here and outline the GCSE grades you need to take up one of the Study Programmes at the college.
Length and size of qualification: 2 year single course
Timetable hours: 4.5 hours per week
Assessment method: Practical projects supported by written work
Course charge: A charge of £190 applies to contribute towards the cost of materials used during the 2 years of this course, bursaries and payment plans are available. You are given a generous allocation of colour printer credits per component of work and once you have used them you top them up at your own expense.
BHASVIC Department: Visual Arts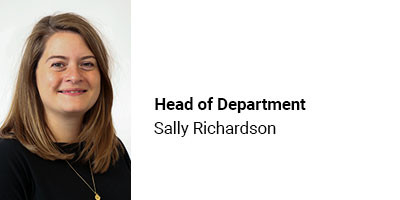 What will I study?
Welcome to the Visual Arts Department at BHASVIC. Graphic Design is one of four subjects we offer at A-level.
The first year of Graphic Design is all about discovery. We want to get to know you as quickly as possible. Initial projects are designed to encourage dialogue, a sense of play and promote curiosity. Composition skills, use of Photoshop, animation, illustration, typography and printmaking will be explored. Having spent a year discovering yourselves as practising designers, much of our transition work at the end of the first-year centres around you defining your artistic selves.
In the second year you are encouraged to develop your own visual language, style and ultimately become an expert in the area you have chosen to study. A longer personal body of work gives time for this refinement and focus.
You will be taught in one of our two Graphic Design studios which are large, bright and well-equipped. Your teachers will work closely with you to form supportive relationships that help guide your design-based endeavours. Many of these teachers are practising Graphic Designers themselves. We have a fantastic team of six technicians who are also there to assist your technical needs.
Enrichment opportunities include trips, talks by working designers/ illustrators, working with Bmag (our college online magazine) and applying to become one of our assistant curators or events assistants.
Is this course right for me?
Are you interested in looking at the world around you? Are you open minded and prepared to make mistakes? Do you have a genuine passion and interest in the Visual Arts? Are you ready for a new challenge in exploring new ways of recording and building an authentic design voice? This practical course will help you to build a portfolio of work in which written analysis and research will underpin and support the skills you develop.
Frequently asked questions
No – we explore a range of techniques, both manual (drawing, printmaking, 3d work etc.) and digital. You will be given a grounding in Adobe Photoshop in the first year, so that you can confidently combine different processes and work towards developing your own style. You do not need to have any experience with design software.
The college now has licenses that enable students to use Adobe software at home – this means you do not have to pay to install it on your home computer.
Good drawing skills are useful, but not essential for Graphic Design. We will show you ways to develop and enhance the skills you have, and develop new ways of image-making using shape, texture, photography and text.
Students not only go on to study Graphic Design at degree level, but also Illustration, Architecture, Interior Design, Game Design, Animation and Film. The ability to think creatively and have an independent and self-motivated approach to work is also highly regarded by employers.
Where next?
From working for a design consultancy to setting up your own business, the skills gained from studying A Level Graphic Design can open up possibilities to an exciting range of career paths. Future related careers could be working as an Advertising Art Director, Illustrator, Production Designer, Exhibition Designer, Interior Designer and Web Designer. The College has a supportive and structured Visual Arts career progression pathway in the second year of study to help students explore their next steps. There are a wide range of options available after studying this subject which might include higher education courses at universities as well as further education courses. Additional options include apprenticeships in Graphic Design, Social and Digital Media, Marketing and Advertising. Useful websites to research careers and wider progression options could include Creative and Cultural Skills, The Creative Industries, Wired Sussex, All About Careers and The Apprenticeship Guide.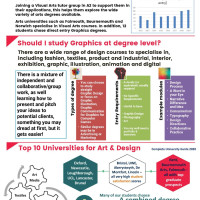 Apply
View Department