Graphic Design and Communication A Level
Qualification: GCE A Level in Art & Design (Graphic Communication)
Exam Board & Specification Code: AQA; 7243; Specification
Course Entry Requirements: No specific course entry requirements
Please make sure that you have understood the overall entry requirements to study at BHASVIC. These are available here and outline the GCSE grades you need to take up one of the Study Programmes at the college.
Length and size of qualification: 2 year single course
Timetable hours: 4.5 hours per week
Assessment method: Practical projects supported by written work
Course charge: A charge of £190 applies to contribute towards the cost of materials used during the 2 years of this course, bursaries and payment plans are available. You are given a generous allocation of colour printer credits per component of work and once you have used them you top them up at your own expense.
BHASVIC Department: Visual Arts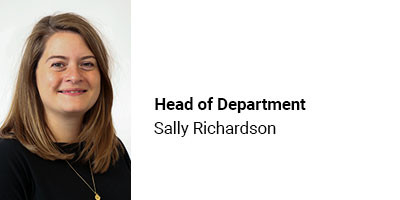 What will I study?
Our grade one outstanding course is broad and experimental in approach and includes one or more areas of graphic communication with the possibility of exploring a combination: illustration, advertising, packaging design, design for print, communication and computer graphics, multimedia, animation, web design, film, television and/or video. You will create design work to solve graphical problems and address commercial briefs.
Is this course right for me?
Are you ambitious, motivated and creative? This course is a practical making/creating course which uses a vast range of specialist materials and art techniques, it is 60% practical portfolio and 40% practical exam. The first year of our Practical Portfolio component builds knowledge, understanding/skills through working on themes; the second year becomes more focused on you and the development of your personal ideas and professional practice.
Frequently asked questions
No – we explore a range of techniques, both manual (drawing, printmaking, 3d work etc.) and digital. You will be given a grounding in Adobe Photoshop in the first year, so that you can confidently combine different processes and work towards developing your own style. You do not need to have any experience with design software.
The college now has licenses that enable students to use Adobe software at home – this means you do not have to pay to install it on your home computer.
Good drawing skills are useful, but not essential for Graphic Design. We will show you ways to develop and enhance the skills you have, and develop new ways of image-making using shape, texture, photography and text.
Students not only go on to study Graphic Design at degree level, but also Illustration, Architecture, Interior Design, Game Design, Animation and Film. The ability to think creatively and have an independent and self-motivated approach to work is also highly regarded by employers.
Where next?
From working for a design consultancy to setting up your own business, the skills gained from studying A Level Graphic Design can open up possibilities to an exciting range of career paths. Future related careers could be working as an Advertising Art Director, Illustrator, Production Designer, Exhibition Designer, Interior Designer and Web Designer. The College has a supportive and structured Visual Arts career progression pathway in the second year of study to help students explore their next steps. There are a wide range of options available after studying this subject which might include higher education courses at universities as well as further education courses. Additional options include apprenticeships in Graphic Design, Social and Digital Media, Marketing and Advertising. Useful websites to research careers and wider progression options could include Creative and Cultural Skills, The Creative Industries, Wired Sussex, All About Careers and The Apprenticeship Guide.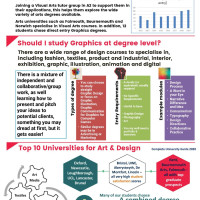 Apply
View Department