Photography A Level
Qualification: GCE A Level in Art & Design (Photography)
Exam Board & Specification Code: AQA; 7246; Specification
Course Entry Requirements: No specific course entry requirement
Please make sure that you have understood the overall entry requirements to study at BHASVIC. These are available here and outline the GCSE grades you need to take up one of the Study Programmes at the college.
Length and size of qualification: 2 year single course
Timetable hours: 4.5 hours per week
Assessment method: Practical projects supported by written work
Course charge: A charge of £190 applies to contribute towards the cost of materials used during the 2 years of this course, bursaries and payment plans are available. You are given a generous allocation of colour printer credits per component of work and once you have used them you top them up at your own expense.
BHASVIC Department: Visual Arts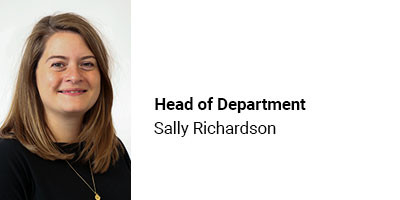 What will I study?
Our grade one outstanding course focuses on learning photographic processes that give you the skills to create individual, expressive work. This covers black and white photography which is darkroom based and colour photography using digital techniques using PCs, Photoshop CS6 software, laser/inkjet printers, lenses, lighting kits and studio techniques.
Is this course right for me?
Are you ambitious, motivated & creative? This course is a practical making/creating course which uses a vast range of specialist materials and art techniques. Our Practical Portfolio coursework is supported by a 3000 word contextual/personal study essay and Exam Unit. Learning to use traditional and digital SLR cameras helps you develop technical skills alongside creative and expressive ways of working preparing you for further study and employment in the photographic creative industries.
Frequently asked questions
It is fantastic if you have your own digital SLR, or film camera but please don't worry if you don't. We have a series of both types of camera that you can loan from us. If you do want to buy your own camera, we would recommend you purchase a Nikon, as this is what we use at BHASVIC, and you will be able to borrow specific lenses and other equipment that will also fit your own camera.
Yes, but it centres around your practical work and research. It also includes annotations on your development of ideas, processes and techniques. We study photographers to inform your practise and you will need to write about their work. You will write a couple of essays in the first year and a more extended piece of writing in the second year.
We teach you Photography through digital and traditional analogue mediums. Within the first year you will work in the darkroom learning darkrooms techniques as well as working on the PC with image editing software (Photoshop) so you can edit and manipulate your photography. Once you have learnt both the essential skills you can choose which ever techniques you enjoy best and suit your ideas and concepts. In the second year, you will master and refine your digital and darkroom skills.
There is no formal written paper for the photography course. You will complete an 'exam project' where the exam board gives you a choice of themes. It has a timed element in order to create a final piece at the end.
No. A few students have GCSE Photography but we teach the subject from scratch for both digital and traditional film-based photography.
Where next?
Studying Photography will enhance your creative, social and cultural understanding as well as develop your specialist technical knowledge. Students will undertake work to complete a portfolio on an ongoing basis with support from our experienced staff. Progression from this course can be directly to university, employment or to a Photography Foundation course. We have a supportive and structured Visual Arts career progression programme to help you with your next steps. Students progress to careers in the creative industries such as fashion, medical illustration, photography, photo journalism, commercial photography, photo editing, film/animation, television, media and advertising. Useful websites to research careers and wider progression options could include Creative Skillset, Prospects, All About Careers and The Apprenticeship Guide.
Apply
View Department