Textile Design A Level
Qualification: GCE A Level in Art & Design (Textile Design)
Exam Board & Specification Code: AQA; 7244; Specification
Course Entry Requirements: No specific course entry requirement
Please make sure that you have understood the overall entry requirements to study at BHASVIC. These are available here and outline the GCSE grades you need to take up one of the Study Programmes at the college.
Length and size of qualification: 2 year single course
Timetable hours: 4.5 hours per week
Assessment method: Practical projects supported by written work
Course charge: A charge of £190 applies to contribute towards the cost of materials used during the 2 years of this course, bursaries and payment plans are available, please see Our Support Service for further information. You are given a generous allocation of colour printer credits per component of work and once you have used them you top them up at your own expense.
BHASVIC Department: Visual Arts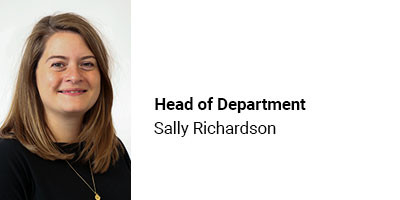 What will I study?
Welcome to the Visual Arts Department at BHASVIC. Textiles is one of four subjects we offer at A-level.
The first year of Textiles is all about discovery. We want to get to know you as quickly as possible. Initial projects are designed to encourage dialogue, a sense of play and promote curiosity. Sewing machine skills, drawing, printmaking, batik, fabric manipulation, felt making and Photoshop will be explored with both Fashion and Fine Art based outcomes. Having spent a year discovering yourselves as practising designers, much of our transition work at the end of the first-year centres around you defining your artistic selves.
In the second year you are encouraged to develop your own visual language, style and ultimately become an expert in the area you have chosen to study. A longer personal body of work gives time for this refinement and focus.
You will be taught in a large, light and well-equipped studio by teachers who value you as a designer. They will work closely with you to form supportive relationships that help guide your artistic endeavours. Many of these teachers are practising Artists' themselves. We have a fantastic team of six technicians who are also there to assist your technical needs.
Enrichment opportunities include trips, life drawing, applying to become one of our assistant curators or events assistants and a program of Artist talks.
Is this course right for me?
Are you interested in looking at the world around you? Are you open minded and prepared to make mistakes? Do you have a genuine passion and interest in the Visual Arts? Are you ready for a new challenge in exploring new ways of recording and building an authentic artistic voice. This practical course will help you to build a portfolio of work in which written analysis and research will underpin and support the skills you develop.
Frequently asked questions
No, we will teach how to use one. You don't need to have your own sewing machine; we have plenty of sewing and embroidery machines available for you to use at college.
No, having studied an art-based subject at GCSE level is an advantage but not a necessity.
Fashion or textile designer, fashion illustrator, fashion retail or marketing, garment technologist, textile colourist, fashion stylist, patternmaker, fashion writer in magazines, websites, etc.
A huge variety; felt making, batik, Photoshop, dying, shibore, heat press, screen printing, embroidery, machine work etc.
Where next?
As a textile design student, you can use your creative flair and ability to generate ideas and concepts to meet a brief. You will be given the opportunity to develop your ideas in a practical and supportive environment and will work both as part of a team and on independent projects. Students can progress to university, Art Foundation or apprenticeships and may go on to work in a variety of sectors (fashion and textiles design, styling, fashion marketing and business, interior design, textiles, merchandising and fashion communications). Jobs that are directly related to qualifications in Textiles Design could include: Clothing/Textile Technologist, Colour Technologist, Interior and Spatial Designer, Fashion Designer and Textile Designer. Jobs where Textiles Design would be useful could be: Teacher, Printmaker, Product Designer, Retail Buyer, Stylist and Visual Merchandiser. Useful websites could include Drapers, Creative Skillset, Creative Choices, All About Careers and The Apprenticeship Guide.
Apply
View Department