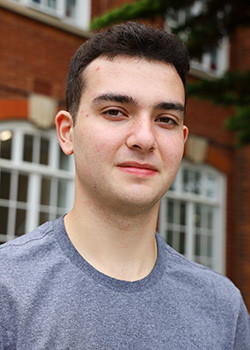 Ben Amran
BHASVIC student
What was your previous School? Blatchington Mill
Why did you choose BHASVIC? I chose BHASVIC because of its outstanding record at achieving the highest grades which I felt was necessary for me to achieve my goals.
What subjects are you studying? Biology, Chemistry, Maths
What's been most enjoyable? The attitude of staff especially teachers feels very co-operative where you work with the staff to achieve your goals.
What were the challenges and what have you learnt? The biggest challenge for me during the pandemic was adapting to the learning model where you spend a lot of time at home. It requires a lot of self-discipline to do extra bits of work which are required to achieve top grades.
What are your plans for the future? Plans for the future are to study Medicine at the University of Southampton.