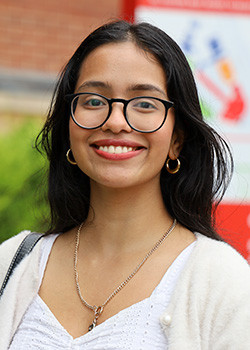 Mareena Joseph
BHASVIC student
What was your previous School? St Pauls Catholic College
Why did you choose BHASVIC? I chose BHASVIC because of its excellent academic reputation and opportunity to step outside of my comfort zone.
What subjects are you studying? Maths, Biology, Chemistry
What's been most enjoyable? The most enjoyable thing at college has been meeting new people.
What were the challenges and what have you learnt? Learning independently during lockdown was very challenging and isolating at times although I did learn some valuable skills also.
What are your plans for the future? I am going to Oxford University to study Human Sciences.