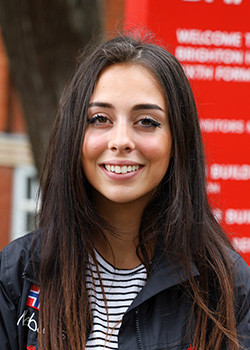 Phoebe Davies
BHASVIC student
What was your previous School? Oathall Community College
Why did you choose BHASVIC? BHASVIC has a very good reputation for achieving high grades as well as excellent teaching and support.
What subjects are you studying? English Lit, Psychology, Art
What's been most enjoyable? I have really enjoyed meeting new people and studying subjects I am interested in.
What were the challenges and what have you learnt? I found it challenging knowing how to manage my time during the various lockdowns and discovered ways of developing skills in self-reliance.
What are your plans for the future? I am looking forward to studying English at the University of Newcastle.