Biology A Level
Qualification: GCE A Level in Biology
Exam Board: WJEC Eduqas; Specification
Course Entry Requirements: 4 in English Language GCSE and 5 in Maths GCSEs and 2x Grade 6s in 2 Science GCSEs (Biology plus one other, Combined Science accepted but not Applied Science)
Please make sure that you have understood the overall entry requirements to study at BHASVIC. These are available here and outline the GCSE grades you need to take up one of the Study Programmes at the college.
Length and size of qualification: 2 year single course, equivalent to 1 A level
Timetable hours: 4.5 hours per week
Assessment method: 3 x 2 hour exams plus practical assessments throughout the course
BHASVIC Department: Biology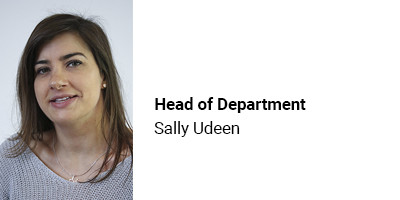 What will I study?
A full range of fascinating topics, from the details of cell structure to entire eco-systems. You will study animals, plants and micro-organisms; the workings of their cells, evolution and adaptations, and the application of biotechnology to benefit humans. You will discuss the challenges of maintaining bio-diversity and sustainable environmental management. It's a really good range of topics so that everyone will find areas that interest them! It is also very contextualised to relate it to how the world works around you. Students keep a lab book to evidence their skills. Please note that to support you in your success in this A level, the college may ask you to study one lesson per week of specialised mathematical support, targeted specifically at the content of this A level.
Is this course right for me?
You will enjoy this subject if you: have a real enthusiasm for biology and want to understand the complexity of living organisms and systems; want to understand how society makes decisions about biological issues; enjoy using your practical, mathematical and problem-solving skills and want to develop your skills further. Students will succeed most if they are self-motivated independent learners. Flipped learning is used for all topics, lessons are interactive and build upon independent study. Good with Chemistry, Maths, Psychology, Sport, Environmental Science.
Where next?
The range of courses and work opportunities involving Biology are vast and includes: veterinary science, medicine, dentistry, physiotherapy, sport science, psychology, pharmacy, bio-technology, zoology, marine biology, plant and animal science, cosmetics, healthcare, agriculture, environmental science and many more. There are also a variety of roles within sustainable resource management as the 'Green' economy continues to grow. The scientific skills developed through Biology are widely valued and transferrable to the world of work. Biology helps you to build up research, problem solving, organisation and analytical skills. Useful websites to research careers and wider progression options could include the Royal Society of Biology, All About Careers and The Apprenticeship Guide.
Apply
View Department