Business A Level
Qualification: GCE A Level in Business
Exam board & Specification Code: AQA; 7132; Specification
Course Entry Requirements: 4 English Language GCSE and 4 in Maths GCSE.
Please make sure that you have understood the overall entry requirements to study at BHASVIC. These are available here and outline the GCSE grades you need to take up one of the Study Programmes at the college.
Length and size of qualification: 2 year single course, equivalent to 1 A level
Timetable hours: 4.5 hours per week
Assessment method: 3 x 2 hour exams
BHASVIC Department: Business and Economics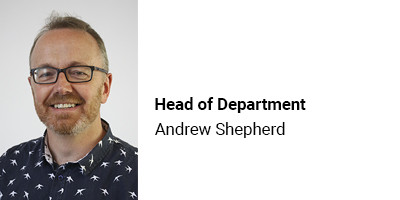 What will I study?
You will develop a critical understanding of business behaviour and the business environment by investigating and analysing real-life business successes and failures. You can then use this invaluable knowledge to succeed in any career! Before and throughout this course all Business students are encouraged to read up on businesses (brands, events, organisations, individuals etc) that you are each interested in. We also expect students to take an interest in current affairs so that you all can begin to understand and evaluate the causes and effects of consumer, business and Government behaviour. You will study Leadership, Marketing, Finance, Human Resource Management, Strategic Positioning, Strategic Planning, and Managing Change. You will also develop your skills of team work, working independently, problem solving, communication, and evidenced based decision making.
Is this course right for me?
You need a genuine interest in businesses and the world outside of education. You need to be able to work individually or in groups to research into or discuss a particular business situation, questioning at every opportunity. Business is a subject that requires students to learn theories, and identify and assess them in business case studies. There is a substantial element of reading and writing. Analysing data and communicating using written, numerical, visual and verbal methods are all part of the course. Students are expected to study given basic business theory before every week so that we can use this self-taught knowledge in lessons and exams to explore real business case studies and effectively answer exam questions. Business complements all subjects because every student will be an employee at some point, whether as an engineer, a dancer etc, so will benefit from critiquing businesses.
Listen to what our students have to say about Business
Frequently asked questions
We study similar topics to the GCSE but in far more depth and in far more sophisticated combinations. No, you do not need to have studied the subject at GCSE.
We only ask for a grade 4 in Maths GCSE because Business and Economics students will be analysing data using basic arithmetic. There's nothing more complicated than arithmetic in our subjects!
All and any of them! Always choose subjects that you are genuinely interested in. If you want to study an Economics BSC degree at university then you do need A Level Maths. Economics BA degrees don't require Maths A Level.
We expect a minimum of 4 hours of independent study per subject per week, as does every other BHASVIC subject.
Where next?
This subject can take you in many different directions such as Marketing, Finance, HR, Logistics and Retail. It provides an insight into functions that are relevant to all sectors of the economy and employment routes. Whatever your skillset, there is a role within a business to suit you, from customer facing roles to financial analysis. The skills you gain on the course will allow you to make a valuable contribution to businesses in the future. A Degree Apprenticeship in Chartered Management also exists for students to progress on to after BHASVIC. Useful websites to research careers and wider progression options could include the Chartered Institute of Management, All About Careers and The Apprenticeship Guide.
Career and university opportunities - https://twitter.com/BHASVICBusEc
Apply
View Department