Business BTEC
Online Application Selection: National Certificate in Business BTEC Level 3
Qualification at End of Year 2: National Extended Certificate in Business BTEC Level 3
During Year 1 you will study for the National Certificate, for Year 2 you will progress to the National Extended Certificate
Exam Board: Pearson; Specification
Course Entry Requirements: 4 in English Language GCSE or 4 in Maths GCSE.
Please make sure that you have understood the overall entry requirements to study at BHASVIC. These are available here and outline the GCSE grades you need to take up one of the Study Programmes at the college.
Length and size of qualification: 2 year single course
Timetable hours: 4.5 hours per week
Assessment method: A combination of written / computer-based exams and coursework
BHASVIC Department: Business and Economics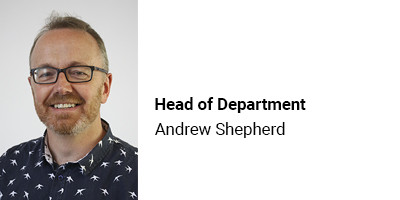 What will I study?
This vocational course will allow you to study topics such as business development and strategy, financial planning and accounting, marketing, and recruitment and selection. You will learn from real business successes and failures. This level 3 course will give you the equivalent of one A Level over two years of study. 3 out of 4 topics will be studied by completing coursework investigating at least one business, and the 4th topic is assessed through an exam in the second year. You will develop your skills of independent learning, team work, research, problem solving, communication and organisation. Analysing data and communicating using written, numerical, visual and verbal methods are all part of the course. Before and throughout the course students are encouraged to read up on businesses (brands, events, organisations, individuals etc) that they are interested in. Students are also expected to take an interest in current business news so that they can begin to understand the causes and effects of consumer, business and Government behaviour.
Is this course right for me?
This course is ideal for students who are passionate about business and are either planning on starting up their own business or pursuing a career in business. It is a subject that requires students to learn theories, apply them to real businesses through their research, and assess their effectiveness. The course will suit you if you prefer coursework to exams and want the chance to carry out a detailed investigation of different businesses. You do need to be able to cope with constant and tight deadlines so organisation is very important. There is a significant element of reading and writing because of the coursework, but also an expectation that students discuss and question at every opportunity. Students are expected to study given business theory before every week so that we can use this self-taught knowledge to explore real business case studies and effectively answer coursework activities.
Listen to what our students have to say about Business
Frequently asked questions
The content is very similar and they're both level 3 qualifications which means that, for example, they are both awarded the same UCAS points. The main difference in the two qualifications is in how they are assessed. The Business A Level is assessed through three 2-hour exams at the end of the second year, whereas the Business National BTEC is assessed through one coursework assignment and one externally assessed unit during each year you study the course.
We only ask for a grade 4 in Maths GCSE because Business and Economics students will be analysing data using basic arithmetic. There's nothing more complicated than arithmetic in our subjects!
All and any of them! Always choose subjects that you are genuinely interested in. If you want to study an Economics BSC degree at university then you do need A Level Maths. Economics and Business BA degrees don't require Maths A Level.
We expect a minimum of 4 hours of independent study per subject per week, as does every other BHASVIC subject.
Where next?
This subject can take you in many different directions such as Marketing, Finance, HR, Logistics and Retail. It provides an insight into functions that are relevant to all sectors of the economy and employment routes. Whatever your skillset, there is a role within a business to suit you, from customer facing roles to financial analysis. The skills you gain on these courses will allow you to make a valuable contribution to businesses in the future. A Degree Apprenticeship in Chartered Management also exists for students to progress on to after BHASVIC. Useful websites to research careers and wider progression options could include the Chartered Institute of Management, All About Careers and The Apprenticeship Guide.
Career and university opportunities - https://twitter.com/BHASVICBusEc
BTEC success stories - https://btecworks.com/student/courses/business-enterprise/
Apply
View Department