Art - Fine Art A Level
Qualification: GCE A Level in Art & Design (Fine Art)
Exam Board & Specification Code: AQA; 7242; Specification
Course Entry Requirements: 4 in Art GCSE
Please make sure that you have understood the overall entry requirements to study at BHASVIC. These are available here and outline the GCSE grades you need to take up one of the Study Programmes at the college.
Length and size of qualification: 2 year single course
Timetable hours: 4.5 hours per week
Assessment method: Practical projects supported by written work
Course charge: A charge of £190 applies to contribute towards the cost of materials used during the 2 years of this course, bursaries and payment plans are available. You are given a generous allocation of colour printer credits per component of work and once you have used them up you top them at your own expense.
BHASVIC Department: Visual Arts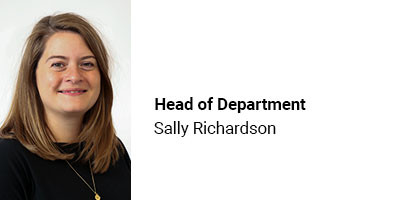 What will I study?
Our grade one outstanding course is broad and experimental in approach and includes drawing and painting, printmaking, mixed media and 3D work. We help you to develop a personal pathway with the skills and knowledge to produce creative individual and high quality artwork. We encourage you to be inventive, independent and involved.
Is this course right for me?
Are you ambitious, motivated and creative? This course is a practical making/creating course which uses a vast range of specialist materials and art techniques, it is 60% practical portfolio and 40% practical exam. Our Practical Portfolio component is supported by a 3000 word contextual/personal study essay and exam unit. The first year builds knowledge, understanding and skills through working on themes: the second year becomes more focused on you and the development of your personal ideas.
Where next?
We have a supportive and structured Visual Arts career progression program to help you with your next steps into HE/FE courses. Students progress onto careers in the creative industries such as architecture, illustration, product design, web design, fashion design, photo journalism and commercial photography, film and animation. Creative careers are diverse and students may not have heard of some of the roles that they can progress to after taking a Fine Art A Level. Careers can range from a Cartoonist to an Art Valuer; from a Museum Curator to an Advertising Art Director. There are routes into many of these professions via university, art foundation and through Apprenticeships. Taking a creative course can open a range of opportunities to you and the expansion of apprenticeships means that students now have wider choice of career options available to them. Useful websites to research careers and wider progression options could include the Creative Skillset, Creative Choices, All About Careers and The Apprenticeship Guide.
Apply
View Department