Geography A level
Qualification: GCE A Level in Geography
Exam Board & Specification Code: Pearson; 9GE0; Specification
Course Entry Requirements: 4 in English Language GCSE and 4 in Science GCSE
Please make sure that you have understood the overall entry requirements to study at BHASVIC. These are available here and outline the GCSE grades you need to take up one of the Study Programmes at the college.
Length and size of qualification: 2 year single course
Timetable hours: 4.5 hours per week
Assessment method: 3 x 2.25 hour exams plus a written investigation
Course charge: There is a £50 charge to contribute towards field trip costs during the 2 years of this course. Bursaries and payment plans are available, please see Our Support Service for further information.
BHASVIC Department: Humanities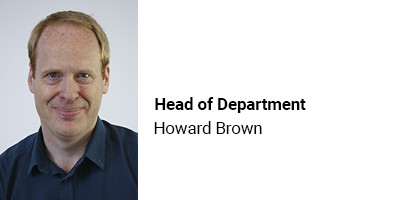 What will I study?
"Geography is the study of Earth's landscapes, peoples, places and environments. It is, quite simply, about the world in which we live. Geography is unique in bridging the social sciences (human geography) with the natural sciences (physical geography)" [Royal Geographical Society]. Geography investigates current issues through the study of natural and human environments from a local to global scale. Topics covered in the first year include Coastal Landscapes, Globalisation, Tectonic Processes and Hazards, Diverse Places and the Water Cycle and Water Insecurity. In the second year we will study Superpowers, Climate Change, The Carbon Cycle, Identity and Sovereignty and Migration. Students also complete an independent piece of coursework in the second year. You will also be expected to learn and use case studies. These are in-depth examples that focus on a located and defined area or event. They should be used to supply the evidence necessary for essays and other long answers on a topic. While you will be provided with a selection of case studies, you will also be encouraged to develop your own.
Is this course right for me?
Geography suits a wide range of students. It develops skills such as extended writing, numerical and data analysis, IT research, mapping, fieldwork and coursework skills. It combines well with other subjects from the arts or sciences. You will be offered opportunities to visit a variety of sites and locations, some of which are compulsory and others which are recommended but optional. This will include fieldwork in the local area, and opportunities to visit other significant local sites, as well as the option of a foreign trip (Croatia and France have been previous destinations). We organise lectures by university academics and professionals. A successful Geography student would: take an interest in the world around you, do extra "reading around the subject" not just doing work which you have been set, arrive fully prepared for lessons, learn and use appropriate terminology, be prepared to have a go at more advanced activities and both ask and answer questions in class. The course is 20% coursework, and 80% external exam. This subject goes well with Humanities subjects such as History, Classical Civilisation and English Literature or Language. Additionally it complements science subjects like Biology or Environmental Science, and social sciences such as Psychology and Sociology.
Where next?
The wide range of skills developed by studying Geography means that students are highly valued by employers, and Geographers are usually near the top of graduate employment tables. Geography degrees lead to a BSc or a BA degree depending on the balance of Physical or Human Geography involved (BA is normally more human Geography). Some related degree areas could include Anthropology, International Development, International Relations and Earth Sciences. Job roles in this sector can be found in Teaching, Environment, Energy and Sustainability, Geographical Information Systems, Planning and Development Surveying. Jobs where this subject may also be useful include Logistics and Distribution Manager, Market Researcher, Sustainability Consultant and Tourism Officer. Useful websites to research careers and wider progression options could include Royal Geographical Society, All About Careers and The Apprenticeship Guide.
Apply
View Department