Law (Applied) BTEC
Qualification: Law (Applied) Extended Certificate BTEC Level 3
Exam Board & Specification Code: Pearson; Specification
Course Entry Requirements: 4 in English Language GCSE or 4 in English Literature GCSE
Please make sure that you have understood the overall entry requirements to study at BHASVIC. These are available here and outline the GCSE grades you need to take up one of the Study Programmes at the college.
Length and size of qualification: 2 year single course
Timetable hours: 4.5 hours per week
Assessment method: Coursework and exam
BHASVIC Department: Philosophy, Politics and Law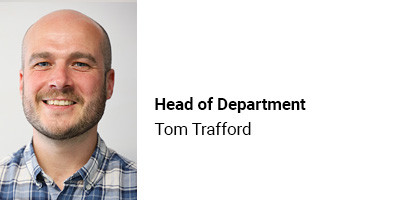 What will I study?
The BTEC Applied Law course is an enjoyable but challenging way of learning about how our English Legal System works. You will take a practical approach to learning about how laws are made and the structure of the court system. In the first year, you will learn the basics of criminal liability and the tort of negligence and will apply this knowledge to situations involving fictitious clients. In the second year you will build on this knowledge and study criminal law, including the law on homicide and police procedure, plus family law. You will develop key skills in legal research and communication, whilst also developing the independent learning skills needed for university study and future employment. This course will give you the equivalent of one A level over two years of study and is 40% coursework based.
Is this course right for me?
Do you know your rights? Are you interested in a career in Law, or studying Law or a Law-related course at university? The Applied Law BTEC is a unique qualification in the legal sector. It provides an excellent introduction to law and gives you an edge when progressing to higher education and employment.
Where next?
Studying Law BTEC gives students many transferable skills such as problem solving, critical analysis and negotiation skills, that will enable them to progress to university, apprenticeships and the world of work. Students could continue studying Law or a related course at university such as Criminology, International Relations, Public Services Management and Business. They also have the choice to use their work-based skills to seek employment in the legal or business world. For example, legal apprentices train on the job at law firms to eventually become solicitors, chartered legal executives or paralegals. Students may also choose to apply for related apprenticeship vacancies in broader sectors of the economy. Jobs directly related to Law could include Barrister's Clerk, Chartered Legal Executive, Company Secretary, Licenced Conveyancer and Paralegal. Possible future careers where Law qualifications could be useful are Advice Worker, Chartered Accountant, Civil Service Administrator, Human Resources and Data Analyst. Useful websites to research careers and wider progression options could include The Lawyer Portal, Law Careers.net, The Law Society, All About Careers and The Apprenticeship Guide.
Apply