Music BTEC
Qualification: Foundation Diploma in Music BTEC Level 3
Exam Board: Pearson; Specification
Course Entry Requirements: 4 in Music GCSE or BTEC Level 2 Merit or Grade 5 standard or above on main instrument desirable but not essential. Suitability for the course will be by audition in which you will be required to perform a 2-3m piece on your principal study and undertake short improvisation and general musicianship tests.
Please make sure that you have understood the overall entry requirements to study at BHASVIC. These are available here and outline the GCSE grades you need to take up one of the Study Programmes at the college.
Length and size of qualification: 2 year single course equivalent to 1.5 A levels
Timetable hours: 4.5 hours per week
Assessment method: A combination of written and performed assessments
BHASVIC Department: Media and Performing Arts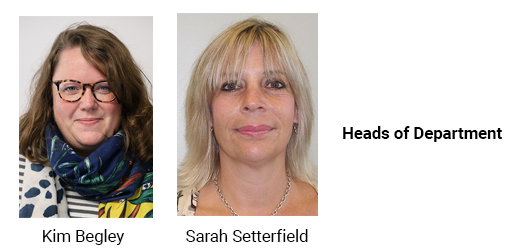 What will I study?
The Foundation Diploma course focuses on performance in both ensemble and solo settings, general musicianship as well as researching and investigating professional practice in the pop music industry and the range of opportunities for solo performance. Across two modules that focus on developing musical skills and the music industry in a wider context, you will be expected to respond to set performance briefs alongside developing your knowledge of the fundamental rudiments of musical language. The course comprises of 4 units where you will perform as an ensemble, create/compose musical material to a given brief, demonstrate your understanding of musical styles and plan a career in the music industry. Although there is no requirement to have Grade 5 Theory you will have to learn about music theory on the course – it's not entirely practical!
Is this course right for me?
Studying BTEC Level 3 Music Performance gives you the opportunity to formalise and deepen your knowledge, experience and understanding of the contemporary music industry. You will analyse performance practice and incorporate current trends into your own music making in both solo and ensemble settings as well as strengthening your knowledge of the rudiments of music. This knowledge will then be put into practical use in vocational contexts to deepen your awareness of relationships within the organisations found in today's ever evolving music industry. Although the course is largely practical, and mostly focused on performance of contemporary music, 2 units have externally assessed written exams.
You may contact our Music teachers by email if you have any questions:
John Evans: j.evans@bhasvic.ac.uk
Jo Hatton: j.hatton@bhasvic.ac.uk
Where next?
Performing, composing, music production, music/event management, music broadcasting/journalism and the wider creative industries. The rigour of the course will provide the learner with the relevant qualification base to study at university or music conservatoire. Students can choose to apply for university courses, conservatoires or start an apprenticeship/job in the sector after completing their studies. Careers where music is directly related to the job could include Music Therapist, Musician, Teacher and Sound Technician. Jobs where studying Music could be helpful are: Arts Administrator, Event Manager, Theatre Stage Manager, Sales, Tour Manager, Merchandiser and Public Relations Officer. Useful websites to research careers and wider progression options could include Careers in Music, UK Music, All About Careers and the Apprenticeship Guide.
Apply
View Department