Music BTEC
Qualification: BTEC Level 3 Foundation Diploma
Exam Board: Pearson; Specification
Course Entry Requirements: 4 in Music GCSE or BTEC Level 2 Merit. Grade 5 standard or above on main instrument is desirable but not essential. Suitability for the course will be by audition in which you will be required to perform a 2-3 minute piece and a short improvisation on your principal instrument. You will also undertake general musicianship tests.
Please make sure that you have understood the overall entry requirements to study at BHASVIC. These are available here and outline the GCSE grades you need to take up one of the Study Programmes at the college.
Length and size of qualification: 2 year single course equivalent to 1.5 A levels
Timetable hours: 4.5 hours per week
Assessment method: A combination of performance, composition, individual research, written and recorded logs, evaluations and presentations
BHASVIC Department: Media and Performing Arts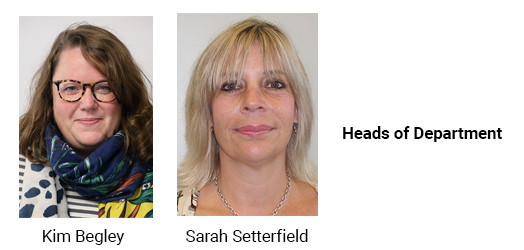 What will I study?
The BTEC Foundation Diploma in Music is a highly practical and creative course that aims to give students the opportunity to hone a range of skills in popular music performance and production. You will develop a broad range of musical skills and knowledge necessary for work in the music industry.
The course consists of 2 modules containing 4 interconnected units. In your first year, you will explore a range of popular music styles from the 1950s to the present day through performing in bands, composing, listening and analysis. You will also use music technology to compose music in different styles. In your second year, you will strengthen your ensemble performance skills, study the development of the music industry and consider how present and future developments will shape your career. Although Grade 5 music theory is not a prerequisite, you will study music theory in practice throughout the course to support your growth as a musician.
Is this course right for me?
Do you like playing live music as part of a band? Are you willing to step out of your comfort zone and perform in a wide range of styles? Are you interested in developing your songwriting/composing, being a session musician, or working as a music producer? Would you like to learn about the history and practice of pop music through the 20th century and how the music industry works today? If so, this course is for you.
You will be required to perform and produce a significant amount of music over the two years and your assessments will depend heavily on your practical output and your ability to evaluate your work. You will need to demonstrate strong skills on your principal instrument, be curious about learning new music styles, be committed to playing live music as part of a group, and be willing to experiment with music technology in order to thrive on this course.
This course would best complement other creative and performing arts subjects, but could also be an enriching choice to take alongside business, science, and humanities courses as part of your BHASVIC study programme.
Please contact our music teachers if you have any questions about this course:
Rich Cross: r.cross@bhasvic.ac.uk
Jo Hatton: j.hatton@bhasvic.ac.uk
Ben Albu: b.albu@bhasvic.ac.uk
Where next?
This course will support you in developing the skills required for employment in music and/or the wider creative industries. The rigor of the course will provide the relevant qualification base to study at university. Students can choose to apply for university courses or start an apprenticeship/ job in the sector after completing their studies. Careers could include performing, composing, music production, music/event management, music broadcasting/journalism, working as a session musician, music therapy, teaching, and sound engineering. Roles in related fields could include arts administration, event management, theatre/stage management, sales, tour management, merchandising, and public relations.
Useful websites to research careers and wider progression options include Careers in Music, UK Music, All About Careers and the Apprenticeship Guide.
Apply
View Department