Performing Arts BTEC
Qualification: National Extended Certificate in Performing Arts (Acting Styles) BTEC Level 3
Exam Board: Pearson; Specification
Course Entry Requirements: C/4 in English Language GCSE
Please make sure that you have understood the overall entry requirements to study at BHASVIC. These are available here and outline the GCSE grades you need to take up one of the Programmes of Study at the college.
Length and size of qualification: 2 year single course
Timetable hours: 4.5 hours per week
Assessment method: A combination of written and performed assessments
Course charge: There is a £100 charge for attending performances throughout the 2 years of this course. Bursaries and payment plans are available.
BHASVIC Department: Media and Performing Arts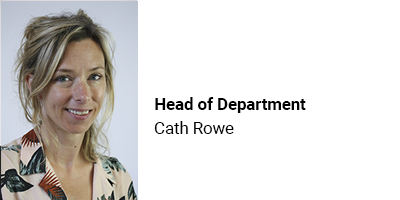 What will I study?
The course has a strong emphasis on practical acting methods and provides opportunities to develop skills in creativity and performance. There will be a mixture of teacher-directed and self-directed tasks, practical workshops, research and independent written work. As a performing arts practitioner you will need to have a good understanding of the work of influential practitioners to inform your own work and professional practice. You will also work collaboratively to create a performance in response to a given stimulus. The course comprises of 4 units which are: Investigating Practitioners, Developing skills and techniques for live performance, Group Performance Workshop, Acting Techniques
Is this course right for me?
The course is suitable for students considering pathways into the Performing Arts industry or higher education performance arts training. You will learn how to research, develop and prepare roles for performance in a range of styles and genres. This course will suit dedicated and enthusiastic students with a genuine passion for performing. The ability to work independently and also be effective in a team is vital. The course is heavily assignment based and will suit students who prefer completing coursework as opposed to exams. Goes well with any creative or Humanities subject.

Where next?
Performing Arts BTEC can help students to refine a variety of skills as well as develop their creative career aspirations. The Performing Arts course combines using your creative talents with practical aspects of self-promotion and arts management. This is good preparation for future progression options and transferable skills developed include creative thinking, teamwork, presentation skills and planning. Students can move into a number of career areas either by further study (at a college or university) or by direct entry to the job market. Examples of related roles that students may undertake would include Actor, Stage Manager, Arts Administrator, Dramatherapist and Television Production Assistant. Useful websites to research careers and wider progression options could include Creative Skillset, All About Careers, The Apprenticeship Guide and Equity (career factsheets).
Apply