Politics A Level
Qualification: GCE A Level in Politics
Exam Board & Specification Code: Pearson; 9PL0; Specification
Course Entry Requirements: 4 in English Language GCSE
Please make sure that you have understood the overall entry requirements to study at BHASVIC. These are available here and outline the GCSE grades you need to take up one of the Study Programmes at the college.
Length and size of qualification: 2 year single course
Timetable hours: 4.5 hours per week
Assessment method: 3 x 2 hour exams
BHASVIC Department: Philosophy, Politics and Law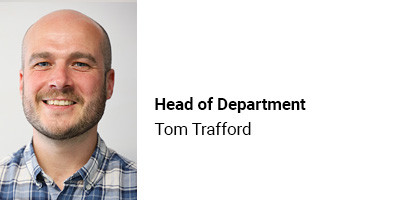 What will I study?
Politics is an important, interesting and ever-changing course - it gives you the opportunity to debate the political issues of the day, encourages you to understand how political systems work and appreciate why politics matters. The introduction to British politics covers the framework of our political system including the nature of the Constitution, how Parliament works, and the role of the Executive. You will then get to investigate your role in the political process by looking at elections and voting behaviour, understanding more about the main political parties and considering what else influences political decisions. In addition, you will also study the core political ideas of conservatism, socialism and liberalism. In your second year you will study an additional ideology before undertaking an in-depth study of either Politics of the USA, which includes the US Constitution, the three branches of government (executive, legislature and judiciary), elections, and civil rights or Global Politics, including theories of global politics, sovereignty and globalisation, global governance, human rights, regionalism and the European Union.
Is this course right for me?
If you have an interest in current affairs and enjoy debate and discussion, this subject is for you. Everyone is affected by politics and the actions of politicians, therefore studying and talking about politics are a necessary part of the life that we lead. You must enjoy reading about current affairs and watching programmes such as Question Time and the Daily Politics show, and you must be interested in how and why decisions are made by politicians in a democratic system.
Where next?
From social and political research to journalism, marketing and HR, a qualification in politics opens up a variety of career opportunities as well as developing a broad range of skills. You will acquire a good understanding of politics on a local and national level. You will gain a number of transferable skills, including being able to debate and examine issues from all standpoints, an ability to identify, analyse and find solutions to problems and to make reasoned arguments as well as gain excellent communication skills. Jobs directly related to politics could include: Civil Service, Government social research officer, Politician's assistant, Public affairs consultant, Social researcher. Jobs where this subject would be useful include: Charity officer, Forensic accountant, Human resources officer, Local government officer, Market researcher and Journalist. Useful websites might include Targetjobs, Prospects and All About Careers.
Apply