Sociology A Level
Qualification: GCE A Level in Sociology
Exam Board & Specification Code: OCR; H580; Specification
Course Entry Requirements: 4 in English Language GCSE or 4 in English Literature GCSE
Please make sure that you have understood the overall entry requirements to study at BHASVIC. These are available here and outline the GCSE grades you need to take up one of the Study Programmes at the college.
Length and size of qualification: 2 year single course
Timetable hours: 4.5 hours per week
Assessment method: 3 exams of varying length
BHASVIC Department: Sociology and Health and Social Care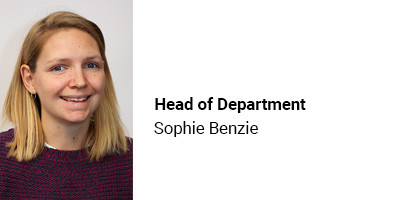 What will I study?
Sociology explores society and the interaction between institutions and individuals. You will study research in areas such as culture, socialisation, youth subcultures, globalisation and the digital world, crime and deviance, and social inequality. Students will explore how sociologists use a range of research methods to gather data. Particularly popular areas of the syllabus are studying youth subcultures, digital social media (Y1) and crime and deviance (Y2). Sociology differs from Psychology, in that psychologists study individuals, whereas sociologists study groups. For example, we look at why marriage rates are very low generally or why women are twice as likely as men to instigate a divorce, whereas psychologists look at the pheromones and hormones that alter in your brain when you fall in love.
Is this course right for me?
Do you analyse people and their behaviour? Do you like to see two sides of an argument? Are you interested in why men are more criminal than women? Why are some people so rich and others so poor? If so, then Sociology may be the subject for you. Sociology is an independent reading and essay-based subject. Students will take active part in discussing ideas with their peers and as a whole class on a regular basis. Complementary subjects are Psychology, Health and Social Care, , Politics, Criminology, History, English and Geography. Students take 3 exams at the end of the second year. There is no coursework.
Where next?
Studying Sociology involves analysis of society using theories such as Marxism, Postmodernism and Feminism. Sociology courses include methods of social research, as well as opportunities to gain skills in other areas including: the ability to think and act creatively and maintain a flexible mind, participate in discussions, develop opinions, propose ideas and theories and base conclusions on statistical research. Students could continue their studies at degree level or consider a range of apprenticeships or jobs where they can apply the skills that have developed from the qualification. Possible future careers could include: social work, teaching, social policy and research, police, criminology, advertising and marketing, international aid / development work, police, social work, charity fundraising, Human Resources, probation officer and public relations officer. Useful websites include the British Sociological Society, All About Careers, Prospects, and The Apprenticeship Guide.
Apply