Sports Performance: Basketball / Football / Rugby / Netball
Course: Sport Performance (various)
Qualification: None
Course Entry Requirements: You do not need to be taking a Sport course to be part of the sports Performance programme. For most sports you need to be able to play at team / club standard
but Women's Basketball is open entry.
Please make sure that you have understood the overall entry requirements to study at BHASVIC. These are available here and outline the GCSE grades you need to take up one of the Study Programmes at the college.
Timetable hours: 1.5 to 3 hours per week
BHASVIC Department: Sport
Contact on: a.king@bhasvic.ac.uk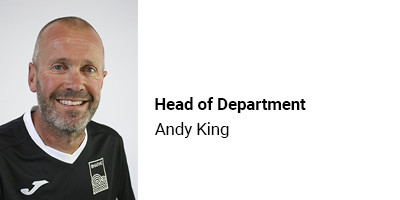 What will I study?
If you're a committed individual whose aim is to play regularly and to progress in sport then Sports Performance will benefit you during your time at BHASVIC. Throughout the duration of the course your qualified coach will provide you with the opportunity to compete at regional and national levels whilst also ensuring that you are able to thrive academically. Choosing Sports Performance enables you to develop your knowledge and enhance your skills as a sportsperson by training regularly and playing competitive games in your chosen sport, alongside your college courses.
Is this course right for me?
This is a practically based course in which all aspects of your own performance will be enhanced. During sessions you will work on the technical and tactical elements of your sport, with strength and conditioning sessions included to ensure you are able to reach your maximum potential as a BHASVIC athlete.
If you have any questions regarding sports then please email Ed Hatton: e.hatton@bhasvic.ac.uk
Where next?
BHASVIC Sport gives you the tools to progress in sport in the direction you choose. There are no formal qualifications attached to these courses but students will train on a regular basis with qualified coaches in their area of expertise. You will have the opportunity to be put forward to regional and national trials which may lead to scholarship opportunities for the selected sport. Previous high achieving students have been offered university places in the UK and chances to study and play abroad.
Apply
View Department