News
29th November 2022
Aspirin synthesis part 1
Our A2 chemistry students have taken part in an extra-curricular three session synthesis of aspirin as part of our weekly Chemistry Society (ChemSoc). Last week (23/11/22) they manufactured the precursor molecule to aspirin, by alkaline hydrolysis of methyl 2-hydroxybenzoate using sodium hydroxide. In the coming weeks they will be converting this to aspirin before testing out their final product using thin layer chromatography and melting point analysis. All the skills involved have already been covered in practical work done by students last Summer.
The final solid product (sodium 2-hydroxybenzoate) is acidified to form 2-hydroxybenzoic acid, which can, after purification, be esterified using ethanoic anhydride to form aspirin. 2-hydroxybenzoic acid is commonly known as salicylic acid, and is an analgesic (local pain reliever) in its own right. However, it is toxic by ingestion so is only useful and safe when applied externally. Therefore it is turned into a derivative compound called aspirin which can be taken internally in tablet form, to achieve the same pain-relieving effects.
Aspirin was originally synthesised from oil of wintergreen, naturally found in willow bark which itself was historically used in pain-relieving poultices since ancient times. A more efficient synthetic route was discovered by German chemist Felix Hoffman, which was eventually patented by the German pharmaceutical company Bayer. Some more information about aspirin's history and its chemistry can be found here.
Some photos of our students at work can be found on the next pages. This synthesis is particularly useful to those who are considering entering medicine or related fields such as medicinal chemistry or biochemistry at University.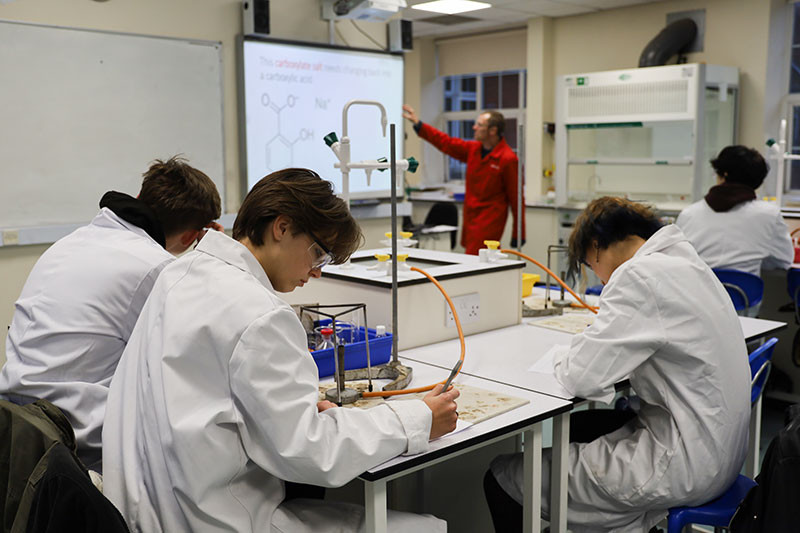 Students are briefed on the chemistry of the reaction.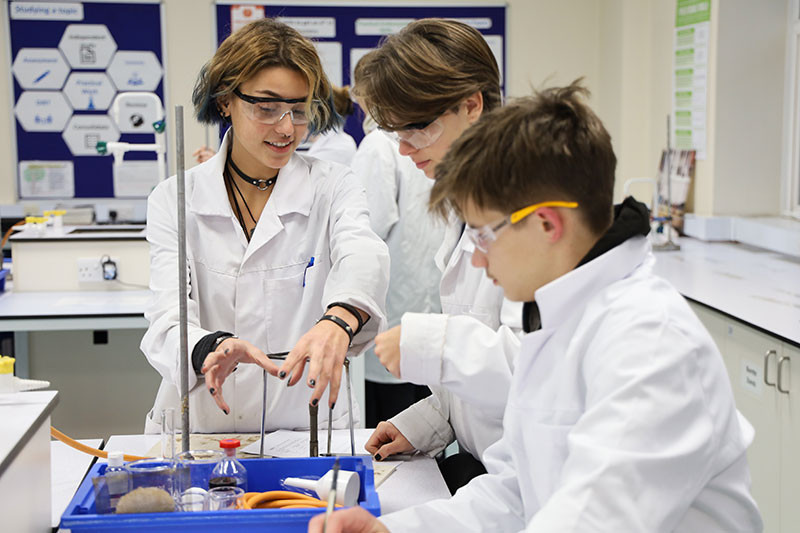 Zeynep, Sofia and Steven discuss how to set their apparatus up.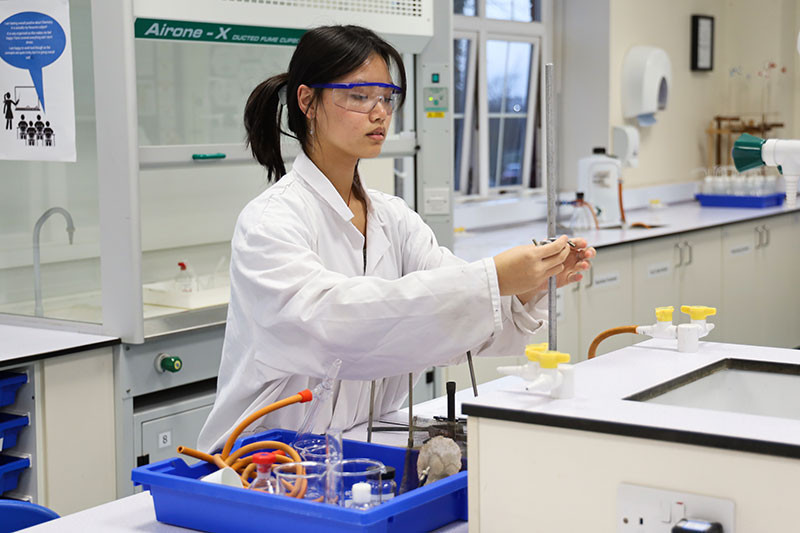 GuoTing sets up her refluxing apparatus prior to collecting her reagents.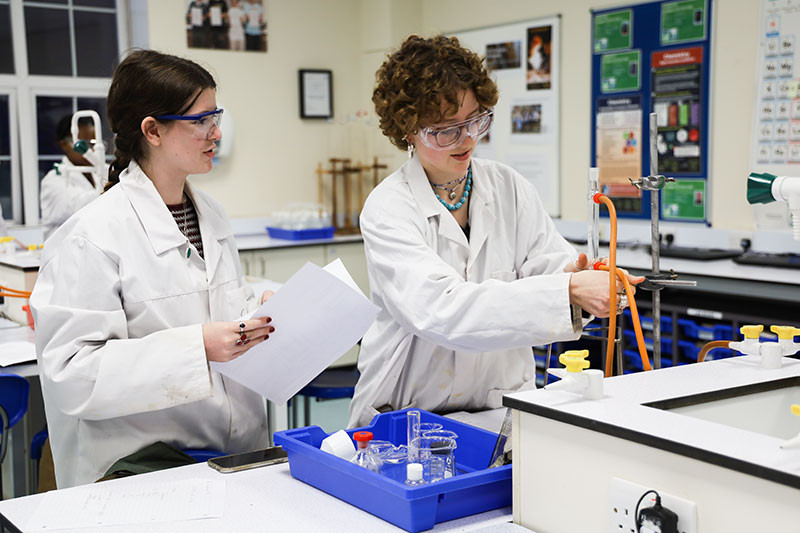 Izzy and Sylvie about to set up their refluxing condenser.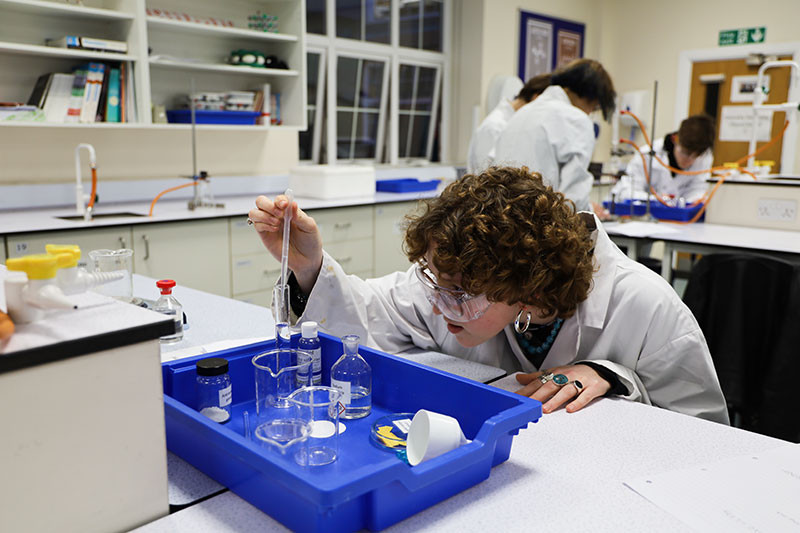 Precision is everything! Sylvie makes sure she's satisfied with her measurement of methyl 2-hydroxybenzoate.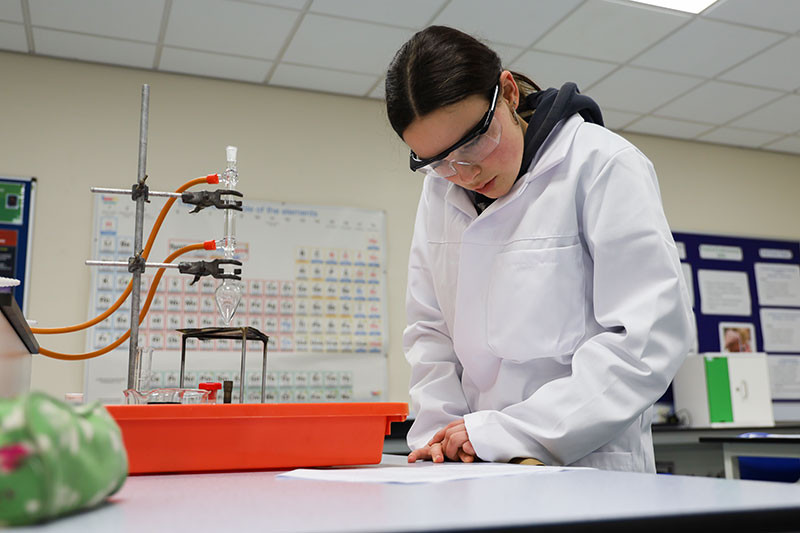 Having set up her refluxing apparatus, Lola double-checks the quantities of reagents she needs before collecting them.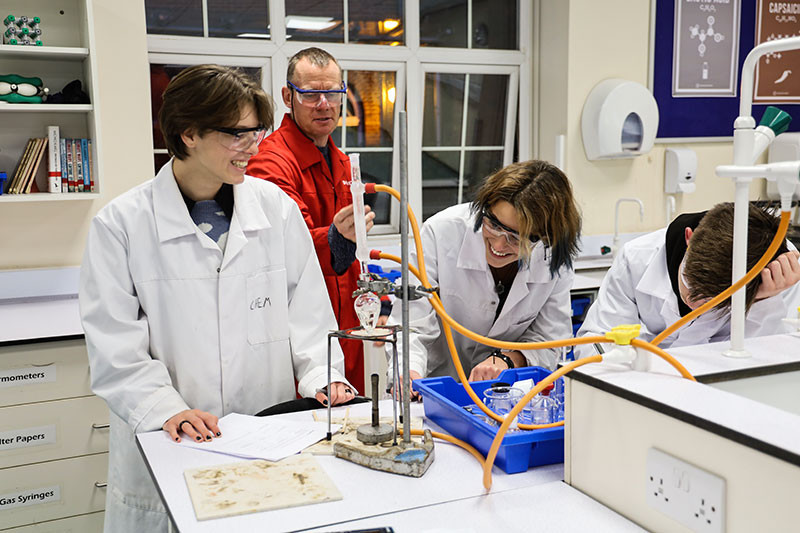 Sofia and Zeynep check the angle of their condenser before heating!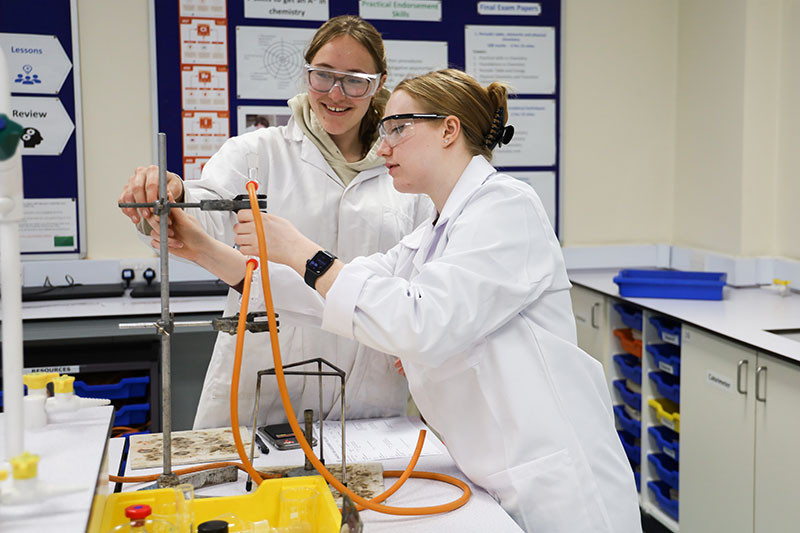 Juliana and Jess make sure their condenser is in the right position.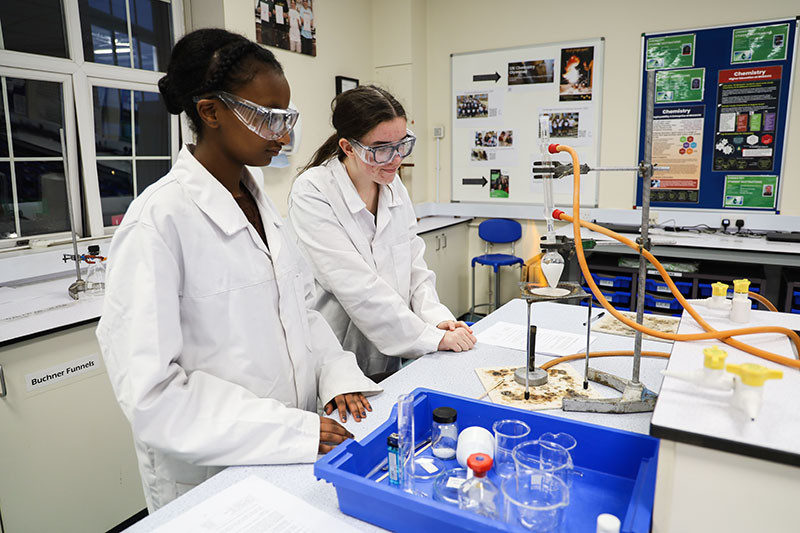 Bemnet and Bethany get the right balance during their refluxing.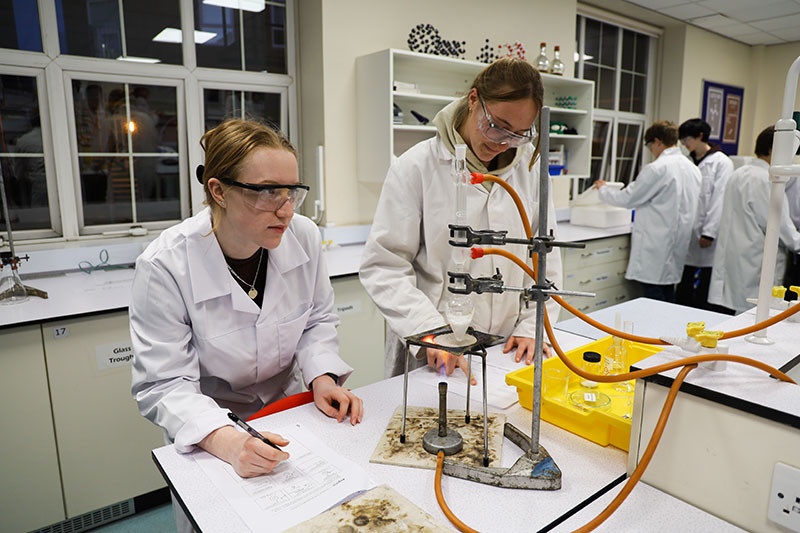 Jess and Juliana also have their set up refluxing nicely!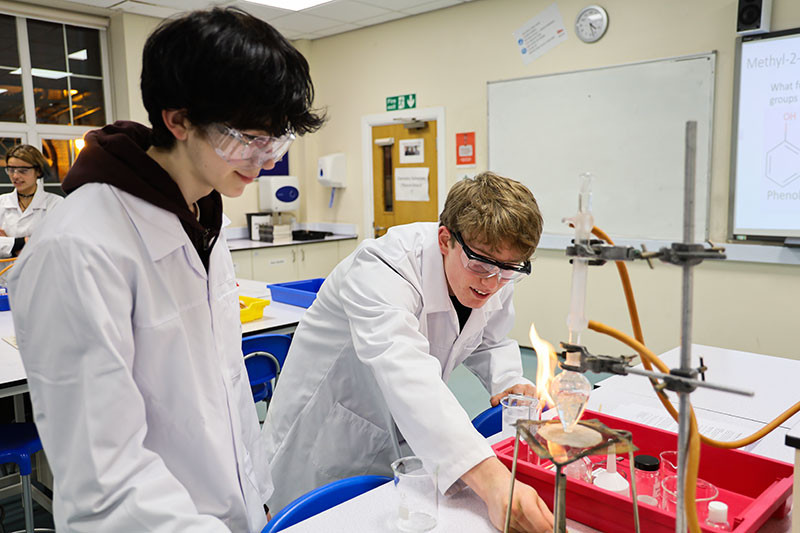 Harry and Max check the setting on their Bunsen is appropriate for refluxing.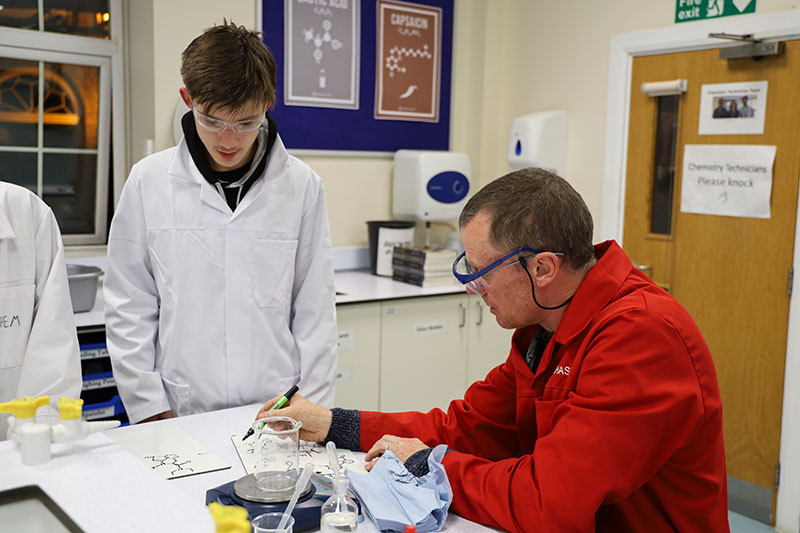 Steven goes through a possible synthetic route with me.