News
19th July 2022
BHASVIC Schools Analyst Competition 2022 winners!
We are delighted to announce that after careful deliberation of our seven teams' results by the Royal Society of Chemistry, our winners are (L-R), Harriet Dray, Flo Price Dennis and Eve Sharma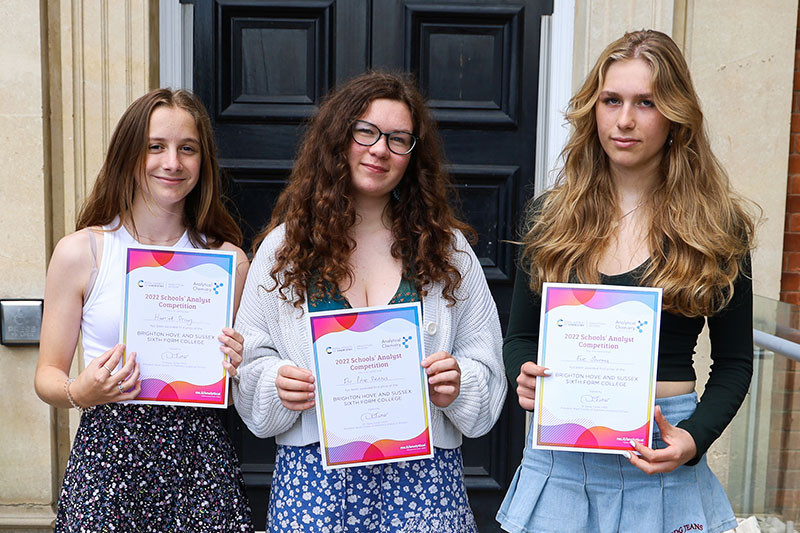 o

The RSC Schools Analyst Competition is a series of practical challenges which test students' chemical knowledge, practical skills and most of all their ability to work together to analyse the results of their practical work like true research scientists. To succeed requires individual perspicacity, collective teamwork and problem solving skills.
All lab work and results uploads to the RSC portal were carried out on the same day and it was determined that out of all the teams BHASVIC entered, the results obtained by Harriet, Flo and Eve were the most accurate.
This year's competition was based on analyzing the various ingredients which go into fish and chips:
Volumetric analysis (titration) of malt vinegar and cider vinegar samples to determine their acidity (pH value)
Gravimetric analysis (heating to constant mass) of sodium hydrogen carbonate as used in the batter
Chromatography (using ninhydrin and filter paper strips) of the amino acids contained in the batter mix
Qualitative analysis (using Benedict's test) to test for the presence of certain sugars in the potatoes used for chips
Below on the left foreground Eva, Flo and Harriet complete the titration section of the challenge, alongside the other BHASVIC teams.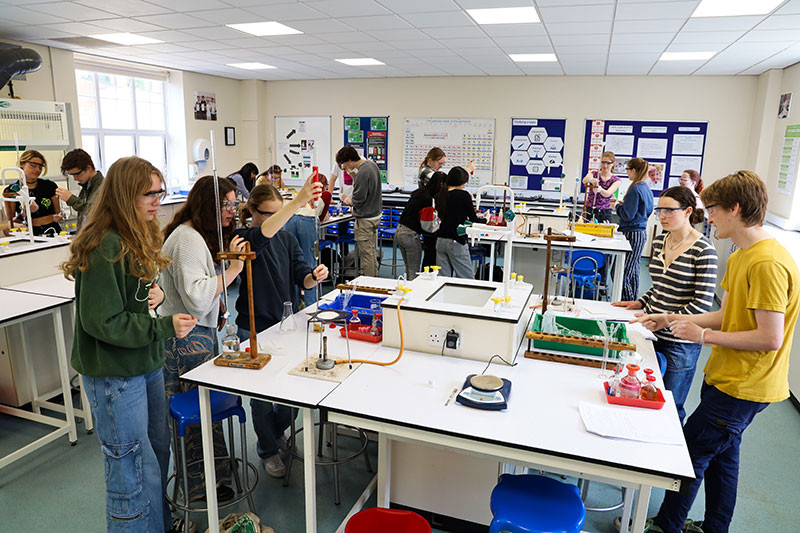 For more information on the day itself, please see our other news article here.