News
16th October 2019
BHASVIC students attended the Citizens Annual Assembly in London
Three BHASVIC students, Ben Franklin, Anaum Rafique and Wasim al Youssef were part of Brighton and Hove Citizens delegation which attended the Citizens Annual Assembly in London.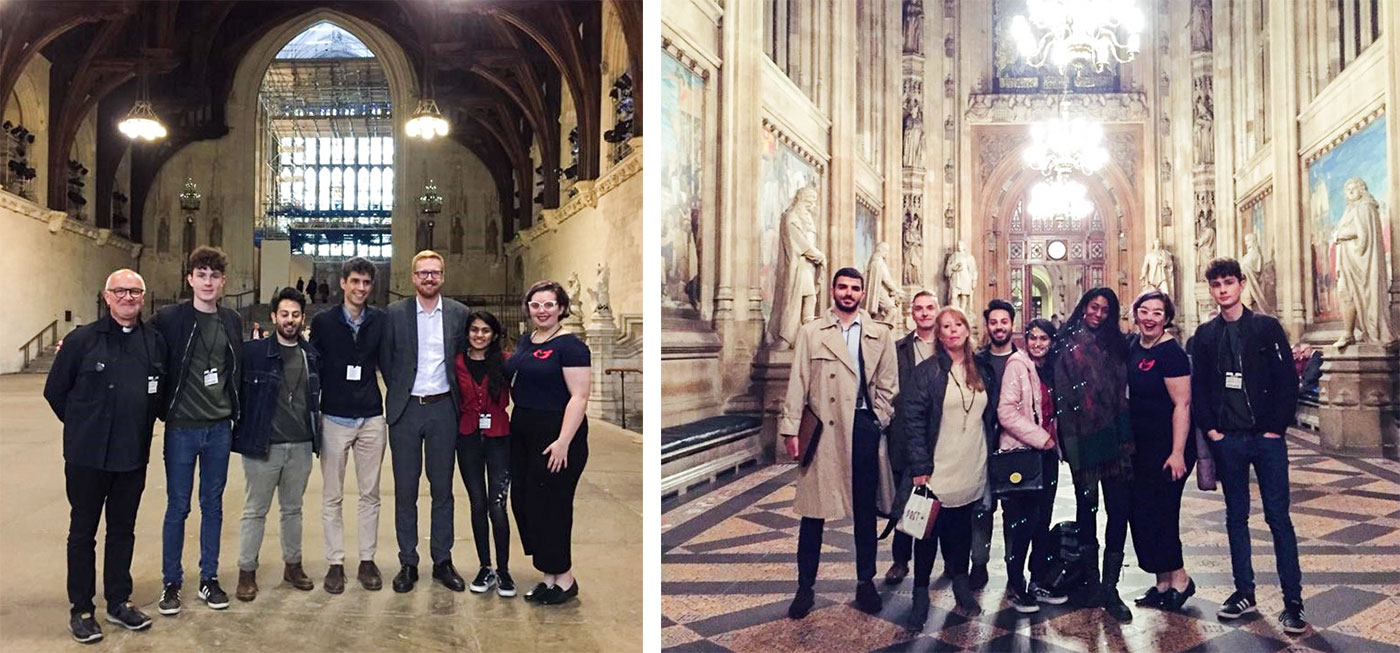 Wasim co-chaired the assembly which saw 13 alliances from across the UK gather to network and make decisions on national campaigns. Ben and Anaum took part in workshops on leadership and campaigning.
They then travelled to Parliament to meet with Lloyd Russel Moyle MP for Kemptown - where Ben and Anaum spoke eloquently and movingly about why mental health is a priority for young people. They also attended the Youth Parliament Summit, and watched a commons debate on the queen's speech.

The students were a great addition to the team, and a great first BHASVIC interaction with the broader alliance!