News
22nd November 2022
Lady Vivian Rose of Colmworth visits BHASVIC
BHASVIC was honoured with a visit from Lady Vivian Rose of Colmworth who came to speak to students on Friday 18 November. She spoke to the students not only about her career path but also about further initiatives towards diversity in the legal profession. She was called to the Bar in 1984 and left private practice in 1995 and joined the Government Legal Service. She worked for the Ministry of Defence and, in 2006, was appointed as Chair of the Competition Appeal Tribunal. In 2013, Lady Rose became a High Court judge in the Chancery Division. This was followed by an appointment to the Court of Appeal in 2019. Lady Rose has been a Justice in the UK Supreme Court since 2021.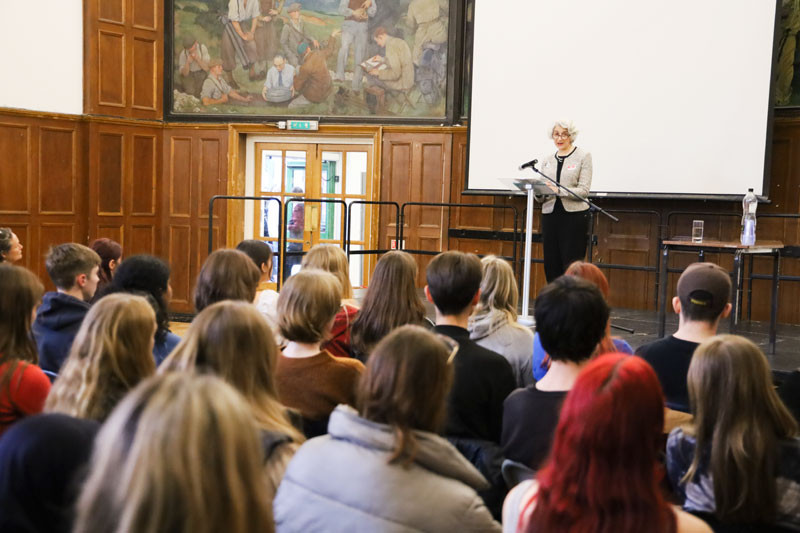 Lady Vivian Rose talks to students from the whole college community about her role at the Bar and her career path from the Government Legal Service to the judiciary and her appointment as a Justice of the UK Supreme Court.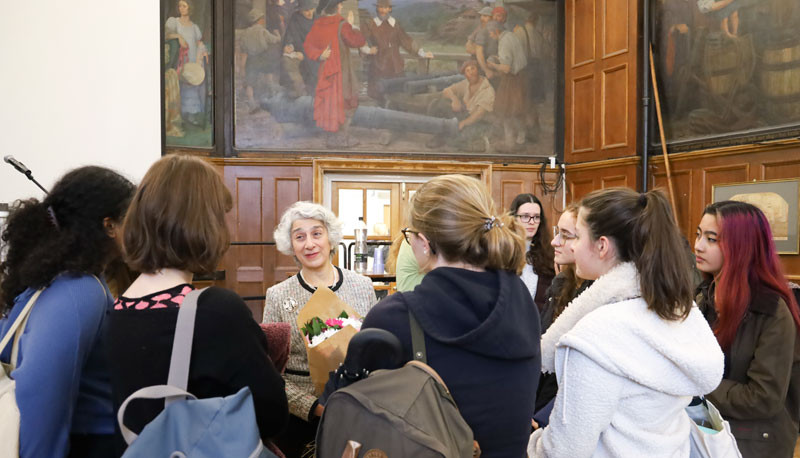 Lady Vivian Rose talks to students from Law and Politics about how to start out in a career in the law.