News
13th May 2019
Love Our Colleges campaign 13 – 17 May
The new BHASVIC Student Union support the Love Our Colleges campaign which seeks to raise funding for college education.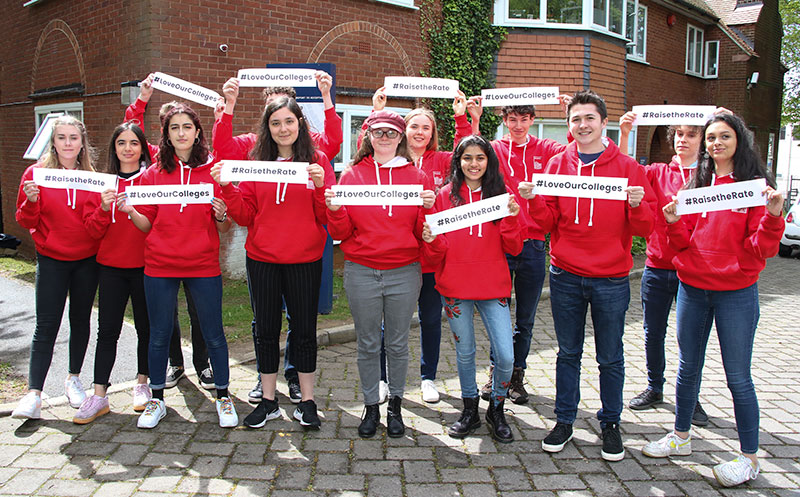 Colleges across England educate and train 2.2 million people every year and there is a growing acceptance that their role is vital in improving the country's productivity and reducing the nation's growing skills gap.
A recent survey showed that 6 in 10 small businesses say that finding employees with the right skills is their biggest concern – with 58% believing that the UK will get left behind if government doesn't address the issue. These businesses said that colleges are best placed to skill the future workforce that they need.
David Hughes, Chief Executive of the Association of Colleges, said: "The financial viability of colleges is as hard as it has ever been. This is despite the fact they are embedded within their local community and work with employers to provide solutions to people of all ages. If we want to achieve success, locally, regionally and nationally, we must ensure they're properly supported."
The Love Our Colleges campaign is a partnership between Association of Colleges (AoC), National Union of Students (NUS), Association of College and School Leaders (ASCL), University and Colleges Union (UCU), Unison, GMB, TUC and National Education Union (NEU).
As part of the Love Our Colleges campaign, colleges across the country this week (13-17 May) have been hosting events and speaking to their local MPs, staff, students and local business partners to demonstrate why the Chancellor should ensure meaningful and sustainable investment of colleges in his Comprehensive Spending Review.