News
16th November 2022
The Maths Olympiad for Girls and The Senior Maths Challenge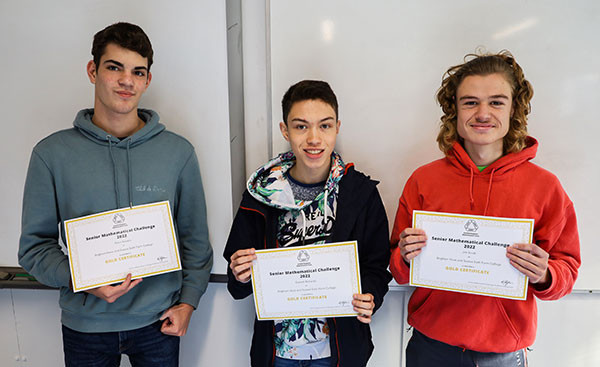 2022 has recently seen record-breaking numbers of students entered for the UKMT Maths competitions that students love to boast about in their UCAS personal statements.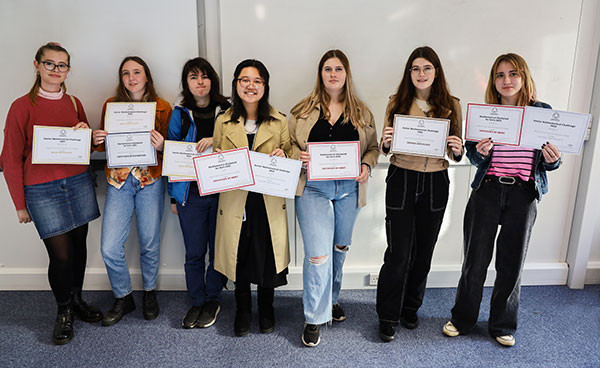 The Maths Olympiad for Girls was particularly successful with 12 students achieving the best results BHASVIC has ever had. The star of the show was Marianne Atkinson who scored full marks which is almost unheard of. She will receive a book prize to go along with her Certificate of Distinction.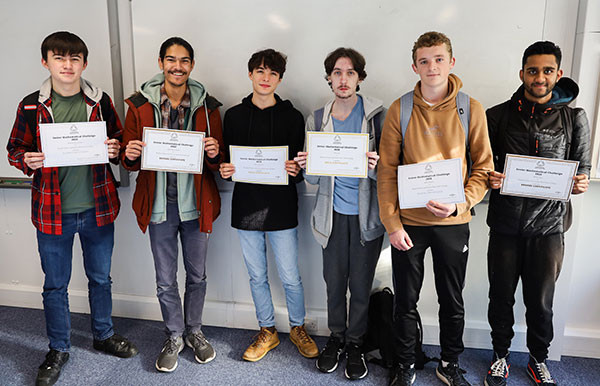 The Senior Maths Challenge saw the Main Hall packed with 120 students. Four students did so well that they qualified automatically for the British Maths Olympiad Round 1 in which they will compete against some of the strongest young mathematicians in the country in a 3.5-hour marathon of incredibly hard problems. Another 24 students achieved Gold, with 25 Silvers and over 30 Bronze awards. The Gold students are entered for the Senior Kangaroo, another national competition we expect them to do remarkable things in.