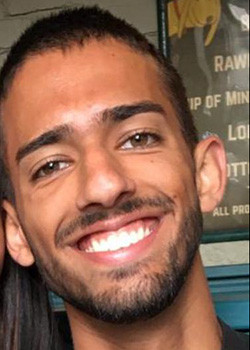 Carlo Livgren-Arjun
Student - University of East Anglia
I went to Hove Park School and started at BHASVIC in 2017. I began studying A-levels in Biology, Geography and Maths but switched from Maths to Environmental Science in the first term. It was the best decision. It complemented Geography really well and I ended up enjoying all of my courses.

Studying at BHASVIC was initially hard going. Despite coming from a big local school and having a wide social group, I had no lessons with anyone I knew. It took some adapting before I got used to the style of working. But I did, and I was pleased to achieve the grades I needed for my course at my first choice university.

I started my degree – a BSc in Adult Nursing - in September 2019. I'm at the University of East Anglia. It's been an amazing time, really hard work and eye-opening to be on the front line as a member of the NHS (on placement) in hospitals during a pandemic.