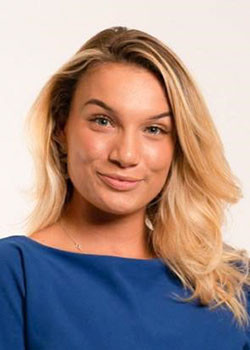 Gemma Creamer
Law Student - Greenwich University
I came from Blatchington Mill School and studied at BHASVIC from 2018 to 2020. I studied Law alongside English Literature and Language and Media Studies.
My time at BHASVIC was a wonderful experience and it set me up for the rest of my career ahead. Transitioning from secondary education to college was a step up but one that I was ready for. BHASVIC enabled me to prepare for the independent study that was to come next when continuing my journey to university. Everyone was incredibly supportive - both staff and students - I certainly have no regrets and am always proud to say that I studied at the college.
I am currently undertaking my Law Degree at Greenwich University to pursue a career in the law. I have continued to pursue my passion to becoming a barrister and haven't looked back since. I am also now a founder of a charity called Beyond, The Care Leavers Trust and work closely with Brighton and Hove City Council to both better the lives of current children in care as well as those transitioning into independent living. As a former looked after child I understand the importance of having experts by experience helping to shape the system to which we were once part of. In order to make change, conversations have to be had and I am a firm believer in using my voice to make change.