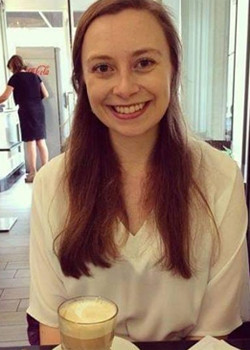 Pippa Hammond
The Trussell Trust - HR Business Partner
I attended Warden Park Secondary School before enrolling at BHASVIC in 2010 where I studied Government and Politics, English Literature and Modern History. I absolutely loved my time at BHASVIC and made some life long friendships and really fond memories. I still remember my last Politics lesson where the class was shown Baz Luhrmann's graduation speech 'Sunscreen' (I still listen to this when I need some inspiration!).
During my time studying I met some brilliant and inspirational teachers who challenged and pushed me to do better. So much so that it inspired me to go on to study my undergraduate degree in Politics and International Relations at the University of Sheffield in 2012.
After graduating I went on to complete an internship at a political lobbying firm in London and had the opportunity to meet a range of different people in the political sphere. After a year I decided this wasn't the career path for me and in reality I wanted to work in the third sector where I could make a difference. After this I went on to work at the charity Macmillan Cancer Support and now The Trussell Trust as an HR Business Partner. To help me with my career I have become accredited with the Chartered Institute of Personnel (CIPD). My main interest now is workplace wellbeing and supporting organisations to create better workplaces.