The A to Z Student Guide
In all communication at BHASVIC first year students are called A1 and second year students are called A2.
Welcome to our A-Z Student Guide. We are delighted that you have chosen to study at BHASVIC, and this guide contains lots of helpful tips and information about student life at BHASVIC. I hope that it answers many of your questions, but if you do need further information or advice, please do not hesitate to contact us in Student Services. The reception desk in the Student Services building is open 5 days a week, between 08:15 and 16:00 (except on Tuesday which will be 17:00) or you can phone Reception on 01273 552200 and ask for Students Services. We are updating and adding to our information and online guides all the time, so if you think there is anything missing, please do let us know: e-mail Student Services: studentservices@bhasvic.ac.uk

I hope that you find your time at the college to be enjoyable and we are able to support you to work hard and achieve well.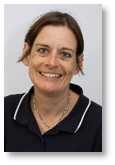 Alison Cousens
Vice Principal (Student Services)