As a BHASVIC student, you will receive support with your progression planning via the tutorial programme, and from the resources which can be found on the VLE.
However, in addition to this, we also have two fully-qualified and experienced Careers Advisers who can help you explore your options during a one-to-one appointment. This individualised service is open to all students and appointments can be booked via the Student Services reception desk, or by emailing careers@bhasvic.ac.uk.
One-to-one guidance is designed to support students' aspirations, challenge preconceptions and open their eyes to the range of opportunities available to them. Our advisers are skilled in helping individuals assess their own skills, values and interests and how these may match future careers.
A key aim for us is to ensure that all students have the self-awareness and research skills they need for their future progression. We hope to equip all of our students with skills that will take them from BHASVIC onto the next stage of their education or career and beyond.
Our regularly updated VLE page provides up-to-date information about colleges and universities, career options, apprenticeships, gap years, voluntary work, working abroad and a variety of other possibilities. This is backed up by our annual Futures Fair where we have approximately 100 exhibitors available to guide our students in their choices.
Whether you're looking for advice and guidance on your transition from College to Higher Education or the world of work, exploring longer-term career ideas, updating your CV or brushing up on interview techniques, our careers service will answer your questions and help you develop the required skills.
Helpful Resources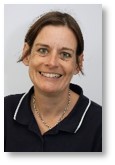 Alison Cousens
Assistant Principal (Director of Student Services) & Careers Lead

Mandy Brindle
Guidance Manager & Employability Lead

Lynne Trower
Careers Adviser & Widening Participation Coordinator

Adele Fox
Careers Adviser & Personal Tutor

Sam Davey
Acting Work Experience Coordinator
All Careers and Employability Information, Advice and Guidance at BHASVIC falls under our "Futures Framework" strategy

BHASVIC FUTURES FRAMEWORK

CAREERS & EMPLOYABILITY STRATEGY

LEARNER JOURNEY: Centralised CEIAG Calendar

Pre-enrolment: Year 10 Taster Days, Open Evenings, Schools Liaison, Interviews, Moving On Day

Year 1

Year 2

Sept-Oct: Individual Learning Plan
(ILP) - intended destination (enrolment/tutorial)

Induction/Identity Tutorials

Nov: Progress Review#1

January: My Future Plans#1 (tutorial)
Futures Fair (careers event)

February: National Apprenticeship Week (tutorial)

March: Progress Review#2

March: A1-A2 Transfer & portfolio options
My Future Plans#2 (tutorial)
National Careers Week (tutorial)

June: Progression Day
Summer Progression Guidance (tutorial)
Early Applications tutorials begin (Medics/Oxbridge)
Employability & Enterprise
(work experience workshops - WEX)

June/July: Progression Exam results
References and Personal Statement Drafting

July: Careers Enrichment Day

Sept: Individual Learning Plan
(ILP) - intended destination (enrolment/tutorial)

Recovery and Portfolio Courses Begin

Sept-Dec: Applications/CVs/Personal Statements/
Work Experience placements (tutorial)

Oct - Dec: Life Skills

Nov: Progress Review#3
Life Skills (tutorial)

January: Futures Fair (careers event)
Independent Living (tutorial)

February-March: Professionalism and National Apprenticeship Week (tutorial)

March: Progress Review#4
National Careers Week (tutorial)

March-April: Moving On (tutorial)

May: Individual Learning Plan
(ILP) - intended destination/ leavers' surveys

June: Leavers' Event & Intended Destination and Alumni sign-up

August: Results Day

Post-results: Help Desk, Final Destinations follow-up, Alumni Network - mentoring & buddying

CEIAG: Futures Framework
Meeting the Gatsby Benchmarks
Gatsby Measures – for more info, please refer to p7-9 of Careers Guidance for FE & Sixth Form Colleges (October 2018)
https://assets.publishing.service.gov.uk/government/uploads/system/uploads/attachment_data/file/679639/Careers-Guidance.pdf
BHASVIC is working towards meeting all the Gatsby benchmarks. In addition to general cross-college activities listed below, curriculum departments offer specific activities which are listed in their annual self-assessment report.


1) A stable careers programme – an embedded programme of careers education and guidance that is known and understood by students, teachers/tutors, governors and employers
BHASVIC Tutorial Programme

Portfolio courses

2) Learning from career and labour market information - Every student should have access to good quality information about future study options and labour market opportunities. They will need the support of an informed adviser to make best use of available information
LMI bulletins

Access to Careers team

Communications via Student Bulletin / Student Services social media / VLE / website

3) Addressing the needs of each student - Students have different career guidance needs at different stages. Opportunities for advice and support need to be tailored to the needs of each individual. A college's career programme should embed equality and diversity considerations throughout
Tutorial 1:1s

WP programme & series of activities

ALS/Looked after Children/Vulnerable Learners –offer

Differentiated tutorial programme (EE, Oxbridge, Medics, Visual Arts, UCAS)

4) Linking curriculum and learning to careers. All teachers/tutors should link curriculum learning with careers. STEM subject teachers should highlight the relevance of STEM subjects for a wide range of career paths
Named WP, HE, Alumni, Employability link in each department

Standard WEX offer for BTEC doubles

Careers Enrichment Day

5) Encounters with employers and employees. Every student should have multiple opportunities to learn from employers about work, employment and the skills that are valued in the workplace. This can be through a range of enrichment activities including visiting speakers, mentoring and enterprise schemes (Two meaningful encounters per year: one linked to curriculum)
Futures Fair (January)

National Careers Week (March)

Careers Enrichment Day (July)

Alumni mentoring

6) Experience of workplaces. Every student should have first-hand experience of the workplace through work visits, work shadowing and /or work experience to help their exploration of career opportunities and expand their networks (after two years, at least one experience of workplace)
Standard WEX offer for BTEC doubles & EE tutorial

WEX offer in summer enrichment programme

Medical careers programme

7) Encounters with further and higher education. All students should understand the full range of learning opportunities that are available to them. This includes both academic and vocational routes and learning in schools, colleges, universities and in the workplace
Tutorial Programme: My Future Plans / Oxbridge / Medical Careers / EE / Visual Arts / UCAS

Widening Participation Programme

Futures Fair (January)

Progression Day (June)

8) Personal guidance. Every student should have opportunities for guidance interviews with a careers adviser, who could be internal or external, provided that they are trained to an appropriate level. These should be available whenever significant study or career choices are being made (every student has one careers interview by 18 in addition to one by 16)
Careers team

Guidance team
Employability & Enterprise at BHASVIC - Please click on the links below to see how subjects combine with career opportunities.
Please find the list below of past and future guest visitors to our Employability and Enterprise tutor groups from 2019 - 2020:-
| | |
| --- | --- |
| Name & Title | Organisation |
| Jonathan Hill, People Manager | Morrisons |
| Sarah Sawyer, ASK Facilitator | Sussex Council of Training Providers |
| Holly Hart, Apprenticeship Manager | University of Chichester |
| Glenn Archer. Resourcing Manager | Neilson Holidays |
| Jon Arnold, Senior Operations Manager | Oyster Worldwide |
| Clare Edes, Compliance Manager | Skerrits Chartered Financial Planners |
| James Burton | Local Business Owner and Entrepreneur |