#BeMoreBHASVIC Higher Education,
Further Education & Study Abroad
Supporting your young person through the university process may seem exciting, but also can be daunting with many choices and considerations. Over 70% of our students choose to enter Higher Education, around 25% after taking a gap year, and at BHASVIC we have available plenty of support for our students. This is mainly delivered through the tutorial system but may well include advice and guidance from teaching staff, and expertise from our careers and HE advisors.
Although students are kept well informed; it may well be helpful for you to know what happens in college, and how you might be able to support your young person at home. Please see information below for tutorial support throughout A1 and A2 at BHASVIC.
We suggest looking carefully on any university website for specific requirements and please do contact admissions officers as they will have email contact addresses as well as phone numbers. All universities want to increase their numbers of applications and will want to help.
Parents and carers of A1 and A2 students had the opportunity to attend our Higher Education Information Webinars in March and our Specialist Applications Evening in May, please scroll down the page to view these under their specific subject headings). Our BHASVIC Parents & Carers Guide to Higher Education 2023-24 is full of helpful information and useful resources.
What should your young person be doing at the moment to prepare for their UCAS application? Students should be researching courses and universities for application to be completed in November 2022. There is a huge amount of help and resources available on the A1 Progression team UCAS channels to help them do this including My Future Plans Workbook, Useful Links, Subject Guides and regularly updated university opportunities. All universities have plenty of virtual information available and we would also suggest they check out the BHASVIC Guide to Super-Curricular Activities 2022-23 and spend a small amount of time ready to go and bolster their personal statements come the Autumn term.
There will be plenty of help and info available to support them via very experienced personal tutors. Students can also begin completing their UCAS Apply forms if intending to make an application for Sept 23 or Sept 24 (if deferring). There will be detailed help available on the UCAS channel available to students later in the term. If you require further support please email he@bhasvic.ac.uk.
---
Contact us for help
Please do email us with any BHASVIC specific or general questions regarding Higher Education
We have a dedicated email address for questions, although please be aware that every higher education institution is different, with different courses and requirements, and we often can't give specific advice on institutions and courses.
We will aim to reply in term time as soon as possible and emails are monitored most of holiday times, although there may be a short delay.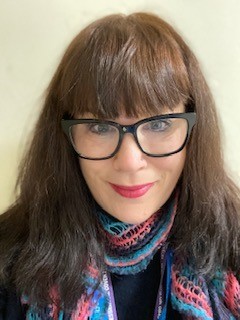 Nikki Fabry
Guidance Manager, Higher and Further Education, Study Abroad
Higher Education Noticeboard - Please note we are in the process of updating our documents for the year 2022/2023.
General HE info for Parents and Carers:
There is a huge amount of information online regarding university choices and higher education. This is just a few suggestions of websites to browse. It is worth spending time with your young person looking together researching the right courses and institutions for them.
Please find more suggestions in the useful links section below including resources for:
Options & Careers/University Research/Finance/Scholorships/Open Days/Taster Days/Summer Schools/Events/Work Placements/Study Abroad/Gap Year/Volunteering.
The BHASVIC Higher Education information webinar evenings for parents and carers, took place for our A1 (first year) cohort on Thursday 2 March and our A2 (second year) cohort on Tuesday 7 March.
A1 Higher Education including Progression - Thursday 2 March - HERE..
Every student's choice is different and individual to them, and at BHASVIC we help all our students in this process, giving them tools and ideas to support their independent research, ready to return to writing personal statements and applications in the Autumn term. This webinar starts with a brief introduction to the variety of options now available post-18, and the support that is available at BHASVIC. We outline what studying a degree involves and focus on the important decision-making processes. We also covered how the Universities and Colleges Admissions Service (UCAS) application process works and provide an overview of student finance.
A2 Higher Education including Student Finance - Tuesday 7 March - Please view the recording HERE.
This event updated parents and carers about the process of transition into university (Higher Education). Students are currently receiving offers from universities and weighing up their options before firming-up places. Our webinar covered topics such as accommodation and how you can prepare your young person for university life. We will looked at student finance and how universities support students, including the Disabled Student Allowance, also addressing how BHASVIC can help your young person after leaving college, including how to apply to university as a former BHASVIC student.
Support at home in making these life changing decisions is critical, and all evidence shows that parents and carers have a huge influence on their young person's decisions. We were able to answer questions on the night, but please do not hesitate to email he@bhasvic.ac.uk with any queries – large or small. If we haven't got an immediate answer, we will point you in the right direction.
Please check the wealth of resources on our Higher Education website page (scroll down the page for further specialist pathway information including: Oxbridge, Medics, Conservatoires) and see the helpful BHASVIC Parents and Carers Guide to Higher Education 2023-2024, designed to support you as our students navigate their journeys. Specialist careers advisers can offer further support for careers, widening participation (WP), work experience and higher education, so please encourage your young person to book an appointment with them by emailing careers@bhasvic.ac.uk if they would like further advice. Our student services team also offer advice on counselling, bursaries, financial support and welfare, please find full information on our website Our Support Services.
Our Specialist Applications Evening for parents and carers of our A1 cohort will take place on-site on Wednesday 3 May 2023, invitations will be sent from our Events Department in due course. Further resources can be found on our Careers & Employability page.
These events are deliberately timed to prepare parents and carers for supporting their young person through Progression Week in the Summer Term.
Useful Links
Options & Careers
University Research
Finance / Scholarships
Open days / Taster Days / Summer Schools / Events
Work Placements
Study Abroad
Gap year
Volunteering
The following calendar gives you some idea of how we support students at BHASVIC in deciding whether to apply for higher education and if they do decide to apply, how to select their university and relevant course, and how to complete the application process. We are currently updating this information.
Applying to BHASVIC
Careers staff available – students encouraged to book appointments with our careers staff
How parents/carers can support: Talk to students about their BHASVIC course choices, future plans.
A1 Year (Spring)
My Future Plans - Tutor sessions considering pathways – higher education, apprenticeships
Futures Fair – wide range of exhibitors from all sectors
A1-A2 Transfer - Students make their second year course choices
Higher Education/Specialist evenings for parents/carers – parents evenings
Careers staff available – students encouraged to book appointments with our careers staff
How parents/carers can support: HE evening for parents/carers, talk to students about their BHASVIC course choices, future plans.
A1 Year (Summer)
Research skills – 6 Tutor sessions dedicated to considering future pathways
Open days – Students begin to attend open days at universities they may be interested in
Progression Day – Students have an opportunity to attend a local university
Careers Enrichment Day – Students must attend careers sessions of their choice
Careers staff available – students encouraged to book appointments with our careers staff
Personal Statements – Students introduced to personal statements – an important aspect of their applications
Help me write your reference – Students give information to tutors to help them write individual references
Subject references –are completed in July. Subject references are made available via Parent Advantage to parents / carers at the end of term
Predicted Grades – are completed in July and made available via Parent Advantage to parents / carers at the end of term
Tutor references – student provide info and drafts completed, prior to September final updates.
Preparation work for Personal Statements – to be completed in the autumn term
Summer schools and taster days – in preparation for applying to university
How parents/carers can support: Support students in researching options. Support and encourage students to attend university open days. Discuss choices and encourage matching preferred choices with realistic predicted grades. Home will receive subject references.
Open Days: There is a lot of useful info online. Students will be spending a lot of time and money at University and we strongly suggest visiting universities to check they are right for them. Prime times are June/July and September/October. Students need to plan and book online in advance. We will authorise absences on receipt of evidence (emails) to reception.
UCAS Open Days search tool: https://www.ucas.com/ucas/undergraduate/getting-started/events-and-open-days
A2 Year (Autumn)
College Internal Deadlines for all guaranteed UCAS applications

Early Application deadline Fri 25th September for Oxbridge and Medics.
Internal Priority Application deadline Fri 13th November for guaranteed processing before the national deadline.
Internal Standard deadline Fri 11th Dec.
Ex-student deadline Fri 11th Dec.

Personal Statements – focus in tutor on writing Personal Statements (5/6 sessions) and support given by tutors on draft statements to improve quality. Additional support offered to WP students.
UCAS Apply Sessions – BHASVIC runs regular sessions (every lunchtime through mid-October to end of November) where Guidance managers will check students online applications. Students MUST attend a session for their application to progress
References, Predicted Grades and Personal Statements – checked and reviewed in tutor sessions
How parents/carers can support: Continue to support researching options. Open days will still be available early in the autumn term. Read through personal statements. Encourage to be realistic about choices reflective of predicted grades. Remind students to check their emails.
Ensure deadlines are met: This is crucial. Our general office staff (and university staff) are term time only so do not work over Christmas.
Encourage email checking: If there is an error on a student's Apply form we will need to contact the student to ask them to correct the information. If students do not check their emails regularly this becomes problematic.
Aspirational/Solid/Safe: We encourage students to make a mix of applications. Aspirational choices will be slightly above predicted grades, solid will predict their grades and safe may well be slightly under. This will ensure they are able to make effective Firm and Insurance Offers when universities make offers later on.
Firm/Insurance offers: There is lots of really good information online regarding offers.
A2 Year (Spring)
FINAL UCAS Application deadline 15th January 2021(Internal deadline to book UCAS Apply session 27th November 2020)
Tutor – University preparation - accommodation / Student Finance / Independent Living
1st May – Deadline for offers and replies otherwise they disappear
Student Finance Applications
How parents/carers can support: Remind students to check their emails and UCAS track. Students need to register for student finance around May-time. They will need their NI number. If they delay their finance maybe delayed, including their maintenance loans for September.
Student Finance Applications: Usually open for registration in May. Students must register before the deadline (please check – Usually sometime in May). They will confirm after results day when accepting their offers.
A2 Year (Summer)
Deadline for University replies and offers – check UCAS website
Clearing and UCAS Extra opens for late applications.
Study leave and revision!
How parents/carers can support: Support students with revision. Planning for University – discuss accommodation and finance. Encourage learning skills of Independent Living including budgeting, basic cooking skills etc.
A2 Year (Results day)
Mid-August 2021 – BHASVIC Helpdesk opens (until end of August)
UCAS Adjustment opens
UCAS Apply 31st August Offer conditions must be met & Adjustment ends
How parents/carers can support: Support students with acceptances/offers/clearing. Students may contact universities through clearing or adjustment (when grades are better than expected).
BHASVIC HE Guide Architecture, Building, Planning 22-23
BHASVIC HE Guide Business, Economics, Maths 22-23
BHASVIC HE Guide Computer Science 22-23
BHASVIC HE Guide Creative Arts 22-23
BHASVIC HE Guide Engineering & Science 22-23
BHASVIC HE Guide English, Drama, Film and Media 22-23
BHASVIC HE Guide Geography and Environmental Science 22-23
BHASVIC HE Guide History, Classics, Art History and Archaeology 22-23
BHASVIC HE Guide Languages & Linguistics 22-23
BHASVIC HE Guide Law, Philosophy, Politics and Religious Studies 22-23
BHASVIC HE Guide Medical Careers 22-23
BHASVIC HE Guide Anthropology, Psychology, Social Work, Sociology, Teacher Training 22-23
BHASVIC HE Guide Sport, Sport and Exercise Science 22-23
HIGHER EDUCATION SUBJECT POSTERS: Please find a list of helpful resources below relating to Higher Education and Employment in the subject areas we offer. Much of this information you will find in the more comprehensive subject guides above.
The Medical Careers tutorial pathway is intended to prepare students for making applications to medicine, dentistry or veterinary science, and meeting the early UCAS deadline for applications in these subjects.
It is enhanced by specialist enrichment activities during A1 year which students can choose to attend. Students will move into a Medics tutor group in the final half term of their A1 year and during Progression Week, students will commit time to completing further detailed research into different medical schools and universities, as well as different course entry requirements and any additional requirements required or suggested by the higher education providers (for example, work experience, extra-curricular activities, entrance exams).
As a parent/carer, you may find the following information and links helpful in preparing to support your young person with their next steps:
The Oxbridge tutorial pathway is intended to prepare prospective Oxbridge applicants for making a competitive application, and meeting the early UCAS deadline required for these colleges. Students interested in applying for an Oxbridge pathway will have the opportunity to attend enrichment after college in A1 year and can choose to join an Oxbridge tutor group in June of their first year.
During Progression Week, students followed a programme of events and activities which helped them to understand the process of applying to Oxford or Cambridge. They were expected to complete detailed research into the different colleges, as well as course entry and other special requirements. After Progression Week, they began the A2 tutorial programme led by Neil Commin, our experienced Oxbridge Co-ordinator.
All Oxbridge tutees should expect to commit time over to complete the personal statement assignments set by Neil to ensure they are best placed to make a competitive application. They will also begin preparation for entrance exams.
If students require further specific information or support with their Oxbridge research, please encourage them to chat with Neil or Nikki through the Team or by emailing HE@bhasvic.ac.uk
As a parent/carer, you may find the following information and links helpful in preparing to support your young person with their next steps. We are in the process of updating information for 2022-23:
UCAS is the application service for performance-based music, dance, drama, and musical theatre courses
at conservatoires in the UK – at both undergraduate and postgraduate level.
Please find more information in our BHASVIC Conservatoires Guide 2022-23.
Conservatoire courses are very much based on practical training and performance, rather than the more academic courses available
through UCAS Undergraduate and UCAS Postgraduate. If your young person is interested in a practical discipline, such as
instrumental or vocal performance, then a conservatoire course may be a more beneficial route for them.
BHASVIC fully supports students taking the Conservatoire route and many of the application processes are similar to a standard UCAS application.
A key difference is the need for both an academic and a practical reference. We can help. Please email HE@bhasvic.ac.uk for more information.
Every year a small number of our students choose to study abroad. Popular choices have included studying in the Netherlands, where many courses are tought in English, the USA and elsewhere in Europe.
The application process can be complex. There is no UCAS system for Higher Education Institutions worldwide so individual deadlines, courses and entry requirements need to be carefully researched by students. A key consideration is funding as Student Finance England (student loans) do not cover study abroad.
We have a great deal of information on our VLE covering many different countries worldwide which should be a first point of call for any student interested.
We can support any application to an institution abroad. Institutions may require transcripts and a varety of documents to support an application and it is useful to have time to prepare these in advance. It is really helpful if students can give us plenty of notice if thinking of taking this route by emailing HE@bhasvic.ac.uk.
UCAS
BHASVIC processed 1600 University applications by the national deadline of January 2022 from current and ex-students – an increase from 893 in 2015
Around 70% of our students enter Higher Education with around a quarter taking a gap year before they go.
We continue to be pleased that our percentage of Higher Education acceptance routes for Widening Participation (including low income, first in family to go to university, care-leavers) and BAME groups is significantly higher than the national average.
61% of BHASVIC students accepted a place at a high tariff university (including Oxbridge & Russell Group), substantially higher than the national average of 35%.
Number of Oxbridge offers continues to increase year on year with over 230 offers in the past four years – making us the highest non-selective state provider to Cambridge.
We have seen a sustained increase in Medics, Veterinary and Dentistry offers with an offer rate of around 1:2 compared to 1:10 nationally.
HESA data shows 93.3% of our students achieve first or 2:1 degrees, substantially higher than the general sixth form sector. Excellent success rates at university study are replicated amongst low participation wards and First-generation scholars.
70% of our vulnerable and disadvantaged students (low income, young carers, in care, care leavers) go onto university and 60% of our students receiving learning support – figures equal to our main student cohort.
9% of our students' progress into specialised further education, including very successful art foundation entry.
Oxbridge/Medics
Number of Oxbridge offers continues to increase year on year with over 230 offers in the past five years – making us the highest non-selective state provider to Cambridge. Our Oxford offers also increase year on year.
We are also seeing an increase in Medics, Veterinary and Dentistry offers from 17 in 21 in 2021 with an offer rate of around 1:2 compared to 1:10 nationally.
HESA Data
HESA data shows our students are more likely to complete university compared to the general sixth form, state and independent sectors
92.5% of our students achieve first and 2:1 degrees, substantially higher than the independent, state and sixth form sector in general. For students from low participation wards for all UK universities the figure is 92% compared to 84% for the state sector and 91.5% for the Independent sector.
Additionally we know that our students from disadvantaged backgrounds perform higher than any other sector and are more likely to continue at university.
ESOL
31 completed June 2021
14 different nationalities, 5 different first languages
ESOL students go onto a variety of pathways including academic studies at BHASVIC, vocational courses in the local area and employment.
What are they?
A UCAS Predicted Grade is an evidence-based, professional judgement provided by the college about the most likely final grade the student will achieve in the qualification. UCAS Predicted Grades are formulated by the teacher using a holistic assessment of performance across the first year of study. We provide UCAS Predicted Grades in a student's college reference. These grades are most commonly used for a student's UCAS application, but they can also be used by the college for other student application processes and reference requests. The UCAS Predicted Grade is not used in any final assessment judgements and sits outside of any assessments required of the college from awarding bodies. As such, the college aims to provide an optimistic and aspirational UCAS Predicted Grade and this is not normally lower than final progression grades achieved at the end of the A1 year.
Any grade that is predicted by a teacher is their judgement of the most likely achievable final result, but it is obviously not a guarantee of that grade. Assessment evidence and progress reports across the second/final year of study, especially in the Spring and Early Summer Terms, will be the most accurate predictor of the likely final grade.
When and where are UCAS Predicted Grades used?
UCAS Predicted Grades are generated by teachers in June of our students' A1 year. These are checked in the beginning of the Autumn Term of the A2 year. The grades are added to the student reference at the beginning of our students' A2 year and subsequently rechecked, alongside references, for accuracy with all students by Personal Tutors.
Communication to students
Students will be introduced to UCAS Predicted Grades (how they are generated and when they are used) in A1 tutorial during the first half of the Spring Term, when they are exploring their progression plans. This comes late enough for A1 students to put the information into context, but early enough so that they can act on it in support of their ambitions. In the A2 year, students will be able to see their predicted grades via their online college profile and as part of the UCAS Application Process.
Communication to parents and carers
Parents and carers are sent a copy of the draft reference at the end of the A1 year; this reference does not include UCAS Predicted Grades for courses.
Queries regarding UCAS Predicted Grades
The Predicted Grade is not negotiable and we ask students and their parents or carers to avoid lobbying teachers or Personal Tutors to have their UCAS Predicted Grade raised. We ask this because over-predicting grades can be counter-productive for students and many universities and colleges monitor the accuracy of schools' and colleges' predictions – we do not want to disadvantage current and future students by having a reputation of making unrealistic and over-optimistic predictions.
Students are asked in the first instance to contact their course teacher to seek advice and guidance with regard to their predicted grades. We would hope that students will understand how the grade has been generated and its relationship to their progress grades and grade history. If a student, parent or carer believes that a UCAS Predicted Grade is very clearly incorrect, then the student should speak with their subject teacher, providing a very clear set of information to their teacher (on-course assessments, mock exam results and other formal assessments) which clearly make a case for consistently higher performance than the prediction. If a grade is not changed and the student, parent or carer remains absolutely certain that the prediction is incorrect, the college's Complaints Policy should be followed.
Requests for Predicted Grades for Ex-students
The college is not able to provide predicted grades for ex-students who are re-sitting exams. Teachers will not have evidence of the student's performance over the year on which to base a new predicted grade. We are able to provide a supporting letter to universities detailing grades achieved whilst at college, attitude to learning and any extenuating circumstances which might have negatively impacted or limited a student's achievement in previous exams. Any such letters will be at the discretion of the college.
There will be lots of students in this position due to linear changes to qualifications from all sectors of colleges/FE.

Every university is different so it is worth discussing with individual universities (ringing admissions officers who will want to be helpful) what they might offer. Linear exams are new to universities too and they are yet to revise offers regarding 3 full A levels BUT it is a student's market and discussions with regard to individual choices would be of benefit.
Students will have to investigate universities offering on points – there is a wide range although some of the competitive higher tariff universities will be out of range due to probably insisting on 3 full A levels. We cannot speak for them – students will have to research.
An additional AS/BTEC certificate will add 12-28 points for a good pass to distinction which would be useful. There is the added option of an EPQ to raise the possible points to apply with which is a gain of points that add more than an AS level – another 20-28 points for a good pass.
An additional option is to apply for a third year of further education elsewhere which offers possibly a BTEC in a year. Some students will choose this option.
Or a very good option is to choose a university offering a foundation year. 4th year added to a degree which supports a change of progression plans to pick up maths for example, or to apply with lower grades. A good example of this is the Sussex Foundation degree which asks for the equivalent of CCC (but may well be flexible) to apply for a second year entering AAA degrees. Other examples in UCAS Extra including nursing degrees with foundation asking DD.
Without knowing a student's particular progression plans it is hard to comment further and responsibility will be down to students to research carefully, contact universities and ask. There may well be preference in any recovery course so it is worth finding out. The long and short is that there will be a cohort in the position.
Generally I would advise looking at the high number of quality universities prepared to offer on UCAS points – there are plenty, or Foundation years – which are really good courses and growing in number in a range of high/mid/lower tariff universities.