Supporting your young person through the university process can seem daunting. BHASVIC Parents' and Carers' Guide to Higher Education please download a copy BHASVIC Parents' and Carers' Guide to Higher Education 2020
Please also find further resources here: Parents' Guide to University Applications, Parents' Guide to University 2019 - 2020
PLEASE SCROLL DOWN THE PAGE TO VIEW PRESENTATIONS FROM THE HIGHER EDUCATION EVENINGS IN MARCH 2020.
PROGRESSION WEEK 1 - 5 JUNE FOR PARENTS AND CARERS PLEASE SEE: CAREERS & EMPLOYABILITY FOR FURTHER INFORMATION AND RESOURCES.
At BHASVIC we have plenty of support for our students applying to Higher Education. This is mainly delivered through the tutorial system but may well include advice and guidance from teaching staff.
Although students are kept well informed; it may well be helpful for you to know what happens in college, and how you might be able to support your young person at home.
We suggest looking carefully on any university website for specific requirements and please do contact admissions officers. They will have email contact addresses as well as phone numbers.
All universities want to increase their numbers of applications and will want to help.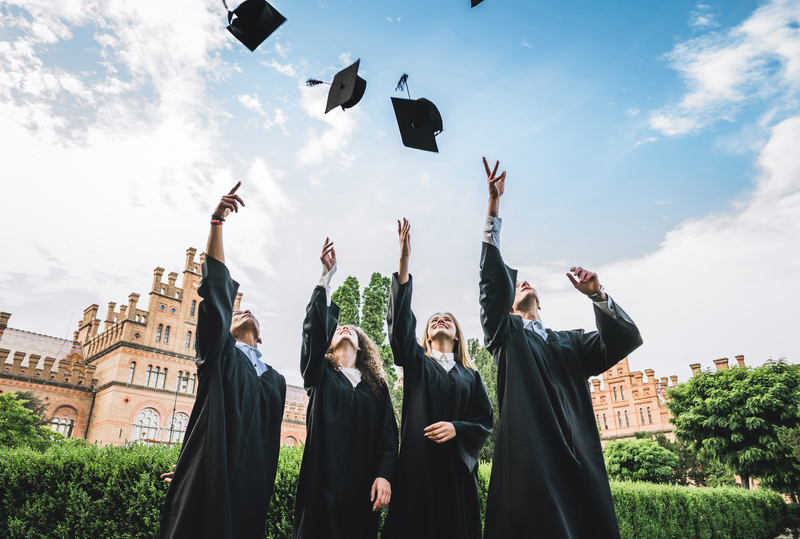 General UCAS info for Parents / Carers
There is a huge amount of information online regarding university choices and higher education. This is just a few suggestions of websites to browse. It is worth spending time with your young person looking together researching the right courses and institutions for them.
Higher Education Information Evenings for A1 parents held on the 5 and 10 March, please see presentations below:-
Higher Education Evening March 2020 - Introduction
Higher Education Evening - Applying to HE 2020
Higher Education Evening - University of Sussex Student Finance
Higher Education Evening - University of Brighton Student Finance
Please see our latest Parents and Carers Newsletter - Spring Edition 2020 with a special feature on Higher Education, Careers and Employability.


HIGHER EDUCATION SUBJECT POSTERS: Please find a list of helpful resources below relating to Higher Education and Employment in the subject areas we offer:-

Useful Guide
UCAS and Which Guide to Parents for HE 2019 We recommend this guide as a useful first point of call.
Which The Complete Student Finance Guide
Nikki Fabry
Guidance Manager, Higher and Further Education
---
Contact us for help
Please do email us with any BHASVIC specific or general questions regarding Higher Education
We have a dedicated email address for questions, although please be aware that every higher education institution is different, with different courses and requirements, and we often can't give specific advice on institutions and courses.
We will aim to reply in term time as soon as possible and emails are monitored most of holiday times, although there may be a short delay.
PLEASE SCROLL DOWN TO VIEW FURTHER HIGHER EDUCATION INFORMATION
A1 Year (Autumn 2018)
Careers staff available – students encouraged to book appointments with our careers staff

How parents/carers can support: T

alk to students about their BHASVIC course choices, future plans.
A1 Year (Spring 2019)
My Future Plans - Tutor sessions considering pathways – higher education, apprenticeships
A1-A2 Transfer - Students make their second year course choices
Higher Education/Specialist evenings for parents/carers – parents evenings
Careers staff available – students encouraged to book appointments with our careers staff

How parents/carers can support:

HE evening for parents/carers, talk to students about their BHASVIC course choices, future plans.
A1 Year (Summer 2019)
Research skills – 4/5 Tutor sessions dedicated to considering future pathways
Open days – Students begin to attend open days at universities they may be interested in
Careers Enrichment Day – Students must attend careers sessions of their choice
Careers staff available – students encouraged to book appointments with our careers staff
Personal Statements – Students introduced to personal statements – an important aspect of their applications
Help me write your reference – Students give information to tutors to help them write individual references
Subject references – drafts are completed, prior to September final updates. Subject references sent home to parents / carers at the end of term
Tutor references – drafts are completed, prior to September final updates.

How parents/carers can support:

Support students in researching options. Support and encourage students to attend university open days. Discuss choices and encourage matching preferred choices with realistic predicted grades. Home will receive subject references.
A2 Year (Autumn 2018)
College Internal Deadline for Oxbridge / Medics 15th September 2018
College Internal Deadline for all guaranteed UCAS applications to book UCAS Apply session Friday 23rd November 2018
Personal Statements – focus in tutor on writing Personal Statements (5/6 sessions) and support given by tutors on draft statements to improve quality
UCAS Apply Sessions – BHASVIC runs regular sessions (every lunchtime through mid-October to end of November) where Guidance managers will check students online applications. Students MUST attend a session for their application to progress
References and Personal Statements reviewed in tutor sessions

How parents/carers can support:

Continue to support researching options. Open days will still be available early in the autumn term. Read through personal statements. Encourage to be realistic about choices reflective of predicted grades. Remind students to check their emails.
Ensure deadlines are met: This is crucial. Our internal deadline for applications guaranteed for submission in time for the national UCAS deadline on 15th January is Friday 24th November. We state that it may take up to 10 days to process applications. This is because we process almost 900 applications and many of our general office staff (and university staff) will be term time only so do not work over Christmas. Also if there is an error on a student's form we will need to contact the student to ask them to correct the information. If students do not check their emails regularly this becomes problematic.
Aspirational/Solid/Safe: We encourage students to make a mix of applications. Aspirational choices will be slightly above predicted grades, solid will predict their grades and safe may well be slightly under. This will ensure they are able to make effective Firm and Insurance Offers when universities make offers later on.
Firm/Insurance offers: There is lots of really good information online regarding offers. A good place to start is http://university.which.co.uk/advice/ucas-application/firm-and-insurance-choice-replying-to-university-offers
Predicted Grades
For more information regarding our processes on predicting student grades please see the note s in the separate link on this page
A2 Year (Spring 2019)
FINAL UCAS Application deadline 15th January 2019 (Internal deadline to book UCAS Apply session 23rd November 2018)
Tutor – University preparation - accommodation / Student Finance / Independent Living
FINAL UCAS Application deadline for art / design foundation courses 24th March 2018 (check individual institutions)
Offers and replies
Student Finance Applications

How parents/carers can support:

Remind students to check their emails and UCAS track. Students need to register for student finance around May-time. They will need their NI number. If they delay their finance maybe delayed, including their maintenance loans for September.
Student Finance Applications Usually open for registration in Spring. Students must register before the deadline (please check – Usually sometime in May). They will confirm after results day when accepting their offers.
A2 Year (Summer 2019)
Deadline for University replies and offers – check UCAS website
Clearing and UCAS Extra opens for late applications.
Study leave and revision!

How parents/carers can support:

Support students with revision. Planning for University – discuss accommodation and finance. Encourage learning skills of Independent Living including budgeting, basic cooking skills etc.
A2 Year (Results day)
Thursday 15th August 2019 – BHASVIC Helpdesk opens (until end of August)
UCAS Adjustment opens
UCAS Apply 31st August Offer conditions must be met & Adjustment ends

How parents/carers can support:

Support students with acceptances/offers/clearing. Students may contact universities through clearing or adjustment (when grades are better than expected).
UCAS
• BHASVIC processed 1024 University applications last year from current and ex-students – an increase from 893 in 2015
• 97.7% of BHASVIC students applying to University successfully began a university course, compared with a national figure of 74.5% for post-16 education.
• 97.6% of our applicants receive offers compared to 87.1% nationally, showing we are successful in guiding students to make appropriate course choices, usually a mix of aspirational, solid and safe.
• We have seen a large increase in Unconditional offers from 0.9% in 2014 to 12.3% in 2018.
• 82.9% of BHASVIC students accepted their firm offer.
• We continue to be pleased that our percentage of acceptance routes for BAME groups is significantly higher than the national average.
• 53.9% of BHASVIC students accepted a place at a high tariff university (including Oxbridge & Russell Group universities), substantially higher than the national average of 20.2%.
• 70% of our vulnerable and disadvantaged students (low income, young carers, in care, care leavers) go onto university and 60% of our students receiving learning support – figures equal to our main student cohort
• 14% of our students progress into specialised further education, including very successful
Employability
• An outstanding feature was that 23.1% entered employment compared to 10.9% in 2017 and 6% in 2016 which demonstrates that employment is becoming a more desirable option
• 19.4% went onto a gap year and these ex- students would also be working in the main
• It is very pleasing to see that the unknown figure has dropped from 14.9% in 2017 to 1% in 2018 and only 1% of BHASVIC leavers were NEET compared to 1.7% in 2017
Art Foundation
• 100 Art Foundation applications (up from 69 last year)
Oxbridge/Medics
• Number of Oxbridge offers continues to increase year on year with over 120 offers in the past three years – making us the highest non-selective state provider to Cambridge. Our Oxford offers also increase year on year.
• We are also seeing an increase in Medics, Veterinary and Dentistry offers from 17 in 2015 to 22 in 2018 with an offer rate of around 1:2 compared to 1:10 nationally.
• Highest non-selective state provider to Cambridge. Our Oxford offers also increase year on year. Biggest success – WP higher for these routes than our general cohort
| | | |
| --- | --- | --- |
| WP/whole cohort | 547/1336 | 40.9% |
| Oxbridge WP/Oxbridge cohort | 17/41 | 42.5% |
| Medics WP/Medics cohort | 11/23 | 47.8% |

HESA Data

• HESA data shows our students are more likely to complete university compared to the general sixth form, state and independent sectors
• 92.5% of our students achieve first and 2:1 degrees, substantially higher than the independent, state and sixth form sector in general. For students from low participation wards for all UK universities the figure is 92% compared to 69% for the state sector.
ESOL
• 46 completed June 2019
• 11 different nationalities, 9 different first languages
• All students passed Maths at Entry level, 6 students gained GCSE Maths.
• ESOL students will begin a new tutorial pathway alongside wider student cohort Sept 2019
There will be lots of students in this position due to linear changes to qualifications from all sectors of colleges/FE.

Every university is different so it is worth discussing with individual universities (ringing admissions officers who will want to be helpful) what they might offer. Linear exams are new to universities too and they are yet to revise offers regarding 3 full A levels BUT it is a student's market and discussions with regard to individual choices would be of benefit.
Students will have to investigate universities offering on points – there is a wide range although some of the competitive higher tariff universities will be out of range due to probably insisting on 3 full A levels. We cannot speak for them – students will have to research.
An additional AS/BTEC certificate will add 12-28 points for a good pass to distinction which would be useful. There is the added option of an EPQ to raise the possible points to apply with which is a gain of points that add more than an AS level – another 20-28 points for a good pass.
An additional option is to apply for a third year of further education elsewhere which offers possibly a BTEC in a year. Some students will choose this option.
Or a very good option is to choose a university offering a foundation year. 4th year added to a degree which supports a change of progression plans to pick up maths for example, or to apply with lower grades. A good example of this is the Sussex Foundation degree which asks for the equivalent of CCC (but may well be flexible) to apply for a second year entering AAA degrees. Other examples in UCAS Extra including nursing degrees with foundation asking DD.
Without knowing a student's particular progression plans it is hard to comment further and responsibility will be down to students to research carefully, contact universities and ask. There may well be preference in any recovery course so it is worth finding out. The long and short is that there will be a cohort in the position.
Generally I would advise looking at the high number of quality universities prepared to offer on UCAS points – there are plenty, or Foundation years – which are really good courses and growing in number in a range of high/mid/lower tariff universities.
What are they?

A UCAS Predicted Grade is an honest, professional judgement provided by the College about the most likely final grade the student will achieve in the qualification on completion of the course. A UCAS Predicted Grade is a grade provided in a student's College reference. These grades are most commonly used for a student's UCAS application, but they can also be used by the College for other student application processes and reference requests. The College takes into account all available and relevant information but the prediction itself is not negotiable.
When and where are UCAS Predicted Grades used?
UCAS Predicted Grades are generated for A2 students in the first two weeks of September by teaching staff. The grades are added to the student reference, drafted in the second half of the summer term in the student's A1 year. The written reference is updated and predicted grade added after the release of A1 grades (for example, official exam results and AS grades, progressions and resit exam results, summative end of year assessments, key formal assessments throughout the year, coursework and mock exam results, etc).
How are predictions made?
A-level predicted grades are generally based on performance at A1 level and/or formal assessments within the course (coursework, progression exams, etc). These form the basis of accurate and evidential predictions. Predictions for BTECs and other vocational courses are similarly based on formal assessments of work completed to date, as are predictions for one-year courses. It is worth remembering universities can see unit grades and Universal Mark Scheme (UMS) scores, so our predictions have to be in line with these unless there is a good reason for them not to be. Indeed, the UCAS guidelines for advisors states that:
Over-predicting grades can be counter-productive because many universities and colleges monitor the accuracy of schools' and colleges' predictions.
At the teacher's discretion a UCAS predicted grade can be varied from A1 grades to take account of firm evidence that the student is likely to do better. There is a presumption that predictions will not be lower than A1 assessments and results, and certainly not without consulting the Head of Department and the student's Guidance Manager.
Re-sits: If a student is re-sitting an exam for a course they should indicate this via their UCAS Application Form. Re-sits alone are not a basis on which a teacher should raise a predicted grade - there should be clear evidence that:
The student has considered the content of the unit they sat and are re-sitting and can demonstrate to the teacher that they know and understand where they need to focus and which aspects of the unit they can improve;
They have a clear strategy for gaining this improvement and can communicate this to their teacher;
The student's learning and maturity has improved through A2 work seen.
If a teacher is changing a grade to one or two grades above an A1 grade, it is essential an explanation provided in the student's reference from that teacher/course, otherwise a University is likely to simply interpret this as an over-estimation and this will weaken the status of predicted grades provided by other courses in the student's reference. Further variation (for example, in the case of exceptional personal circumstances for an individual, unusual outcomes or something which affected a whole class or cohort, etc.) should be overseen by the Head of Department to ensure consistency and fairness.
Queries regarding UCAS Predicted Grades
Students are asked in the first instance to contact their course teacher to provide advice and guidance with regard to their predicted grades. We would hope that students will understand how the grade has been generated and its relationship to working assessment grades.
Communication to students
Students will be given an introduction to predicted grades and how they are generated in A1 tutorial during the first half of the Spring Term, when they are exploring their progression plans. This comes late enough for A1 students to put the information into context, but early enough so that they can act on it in support of their ambitions. In the A2 year, students will be able to see their predicted grades as part of the UCAS Application process.
Communication to parents/ carers
Parents/ carers are sent a copy of the draft reference at the end of the A1 year; this reference does not include UCAS Predicted Grades for courses.